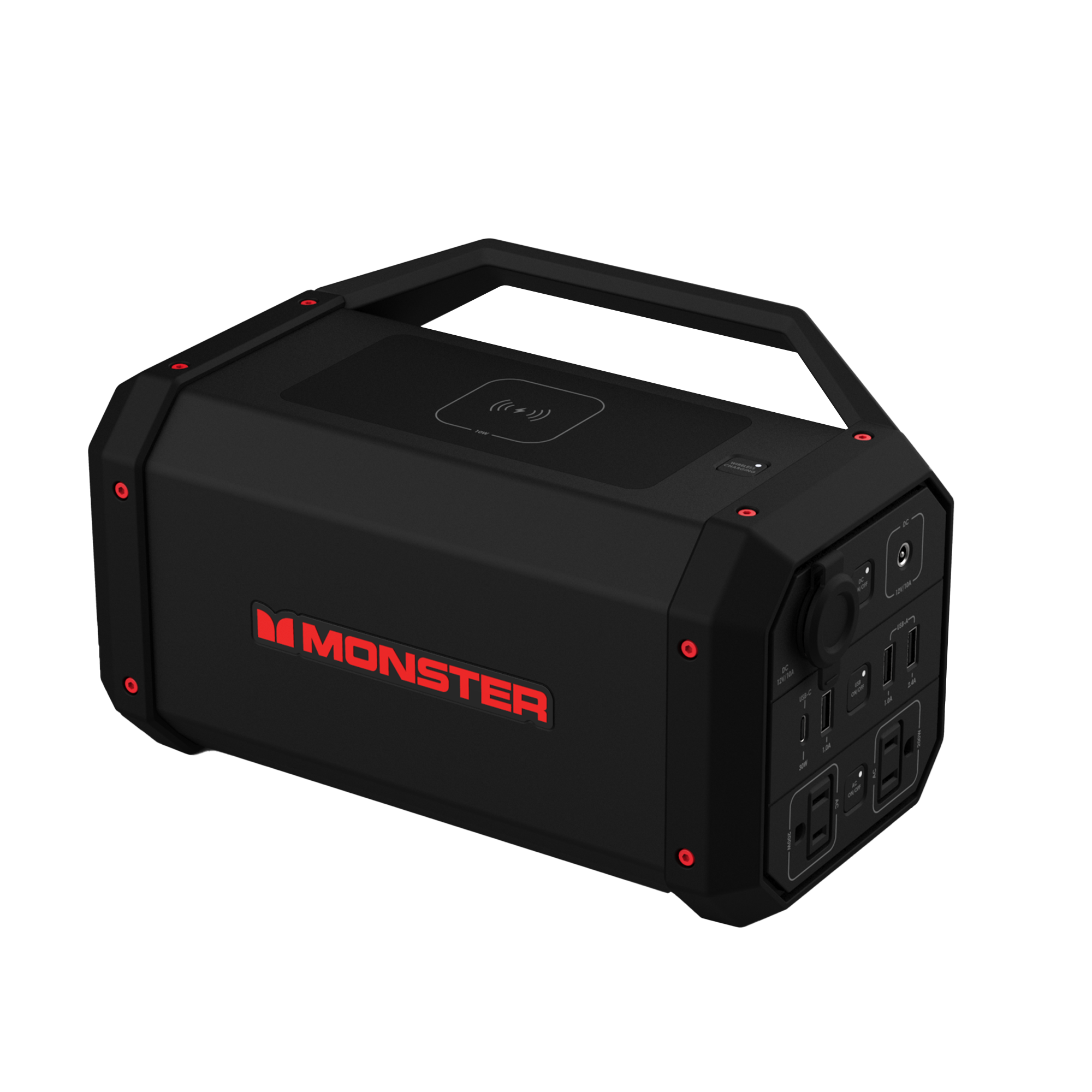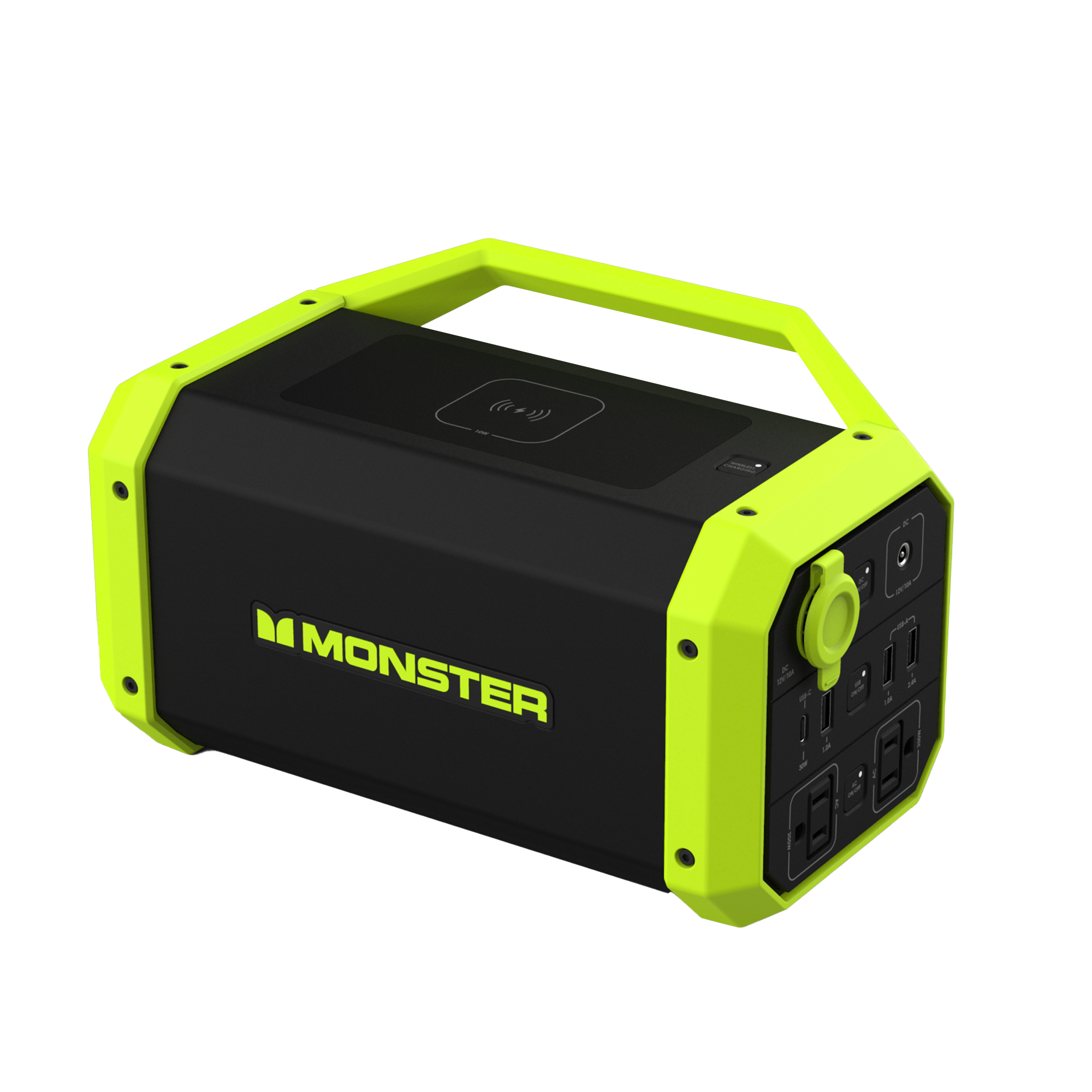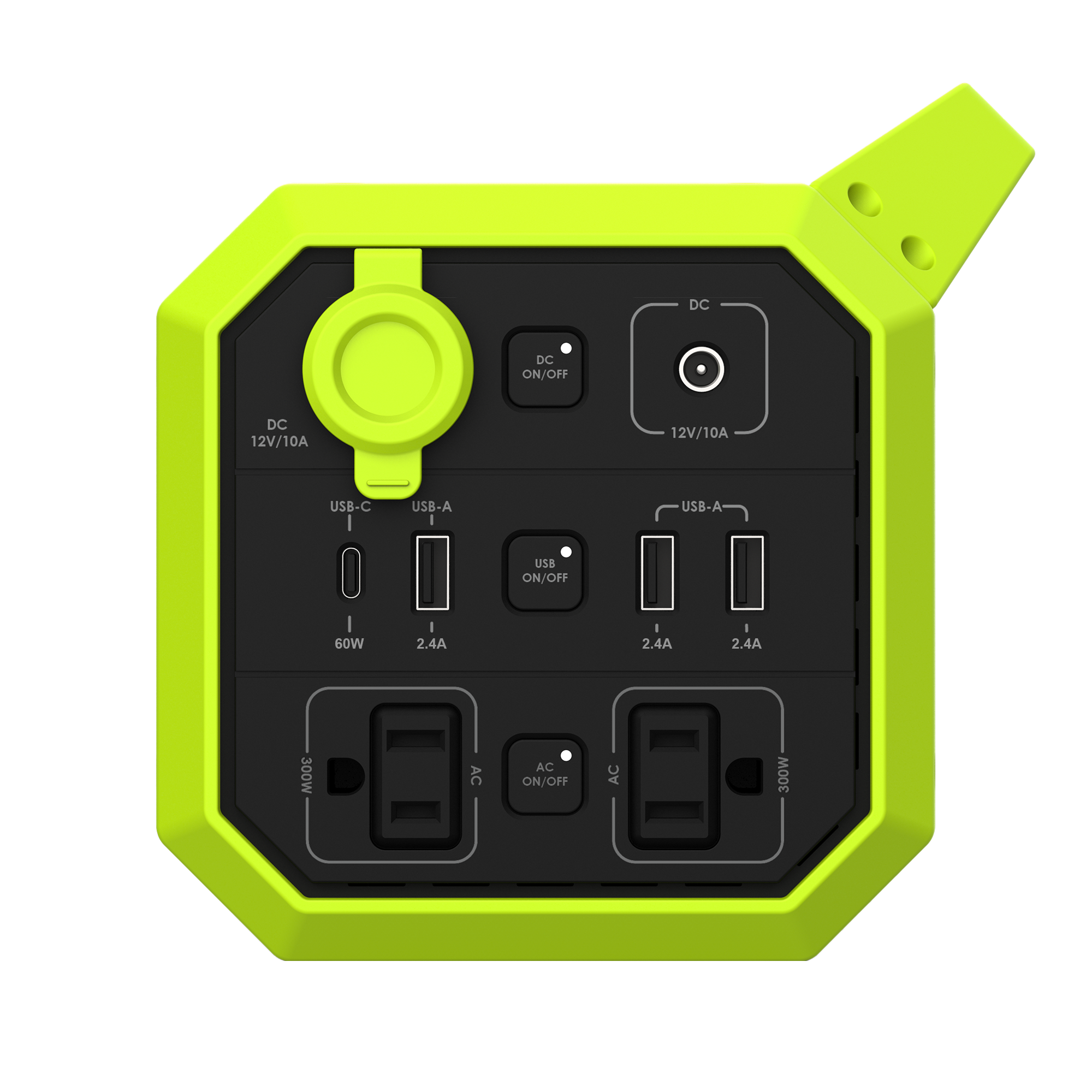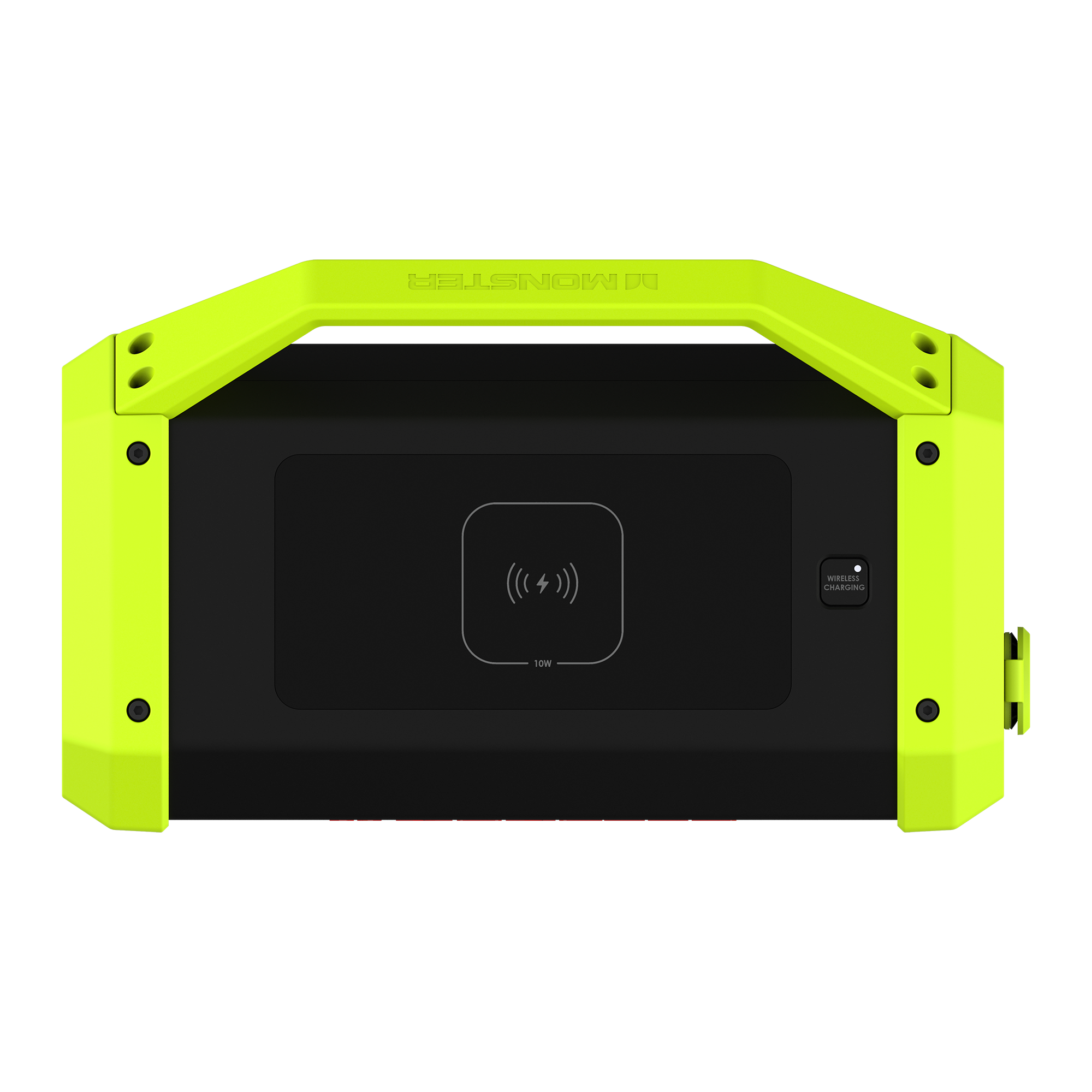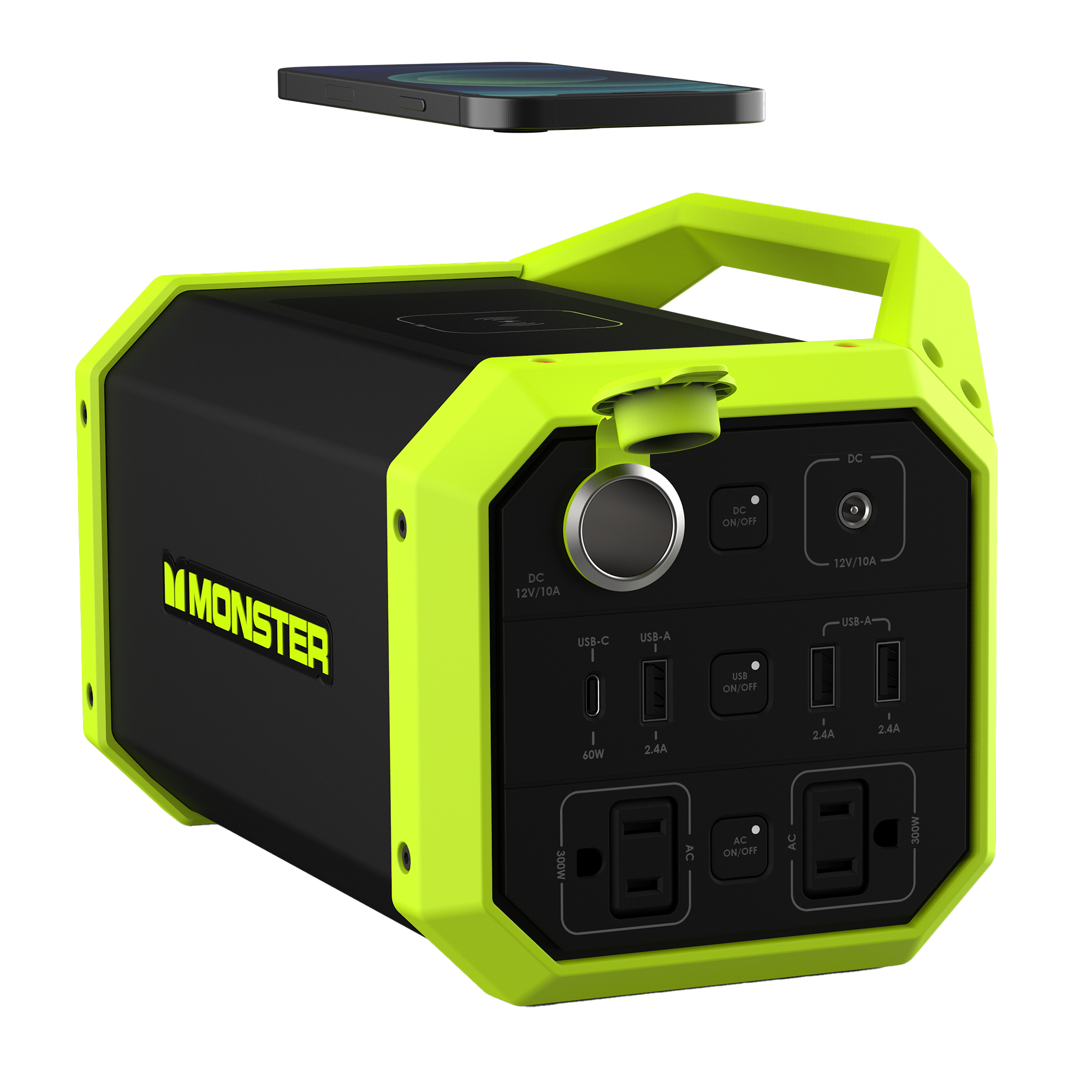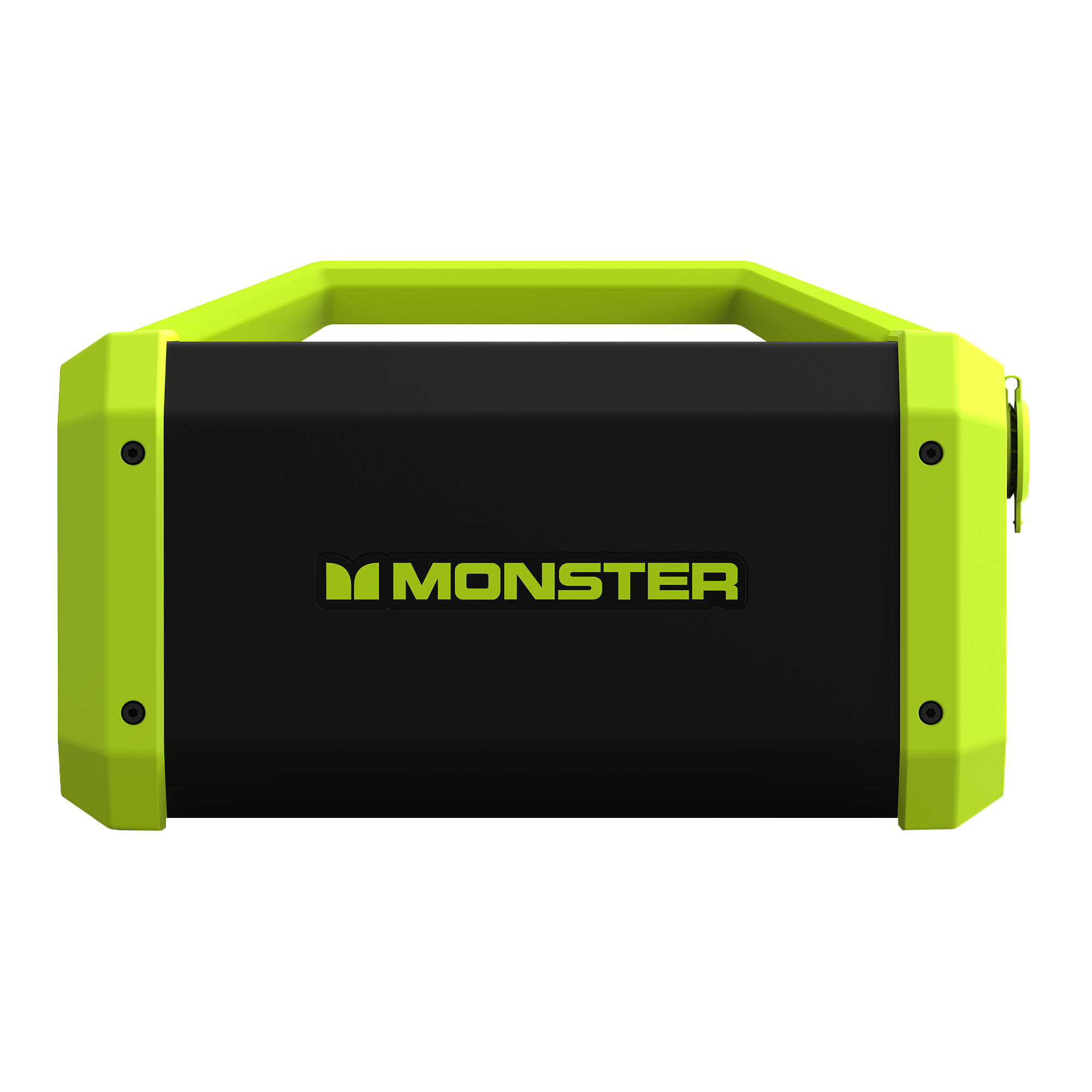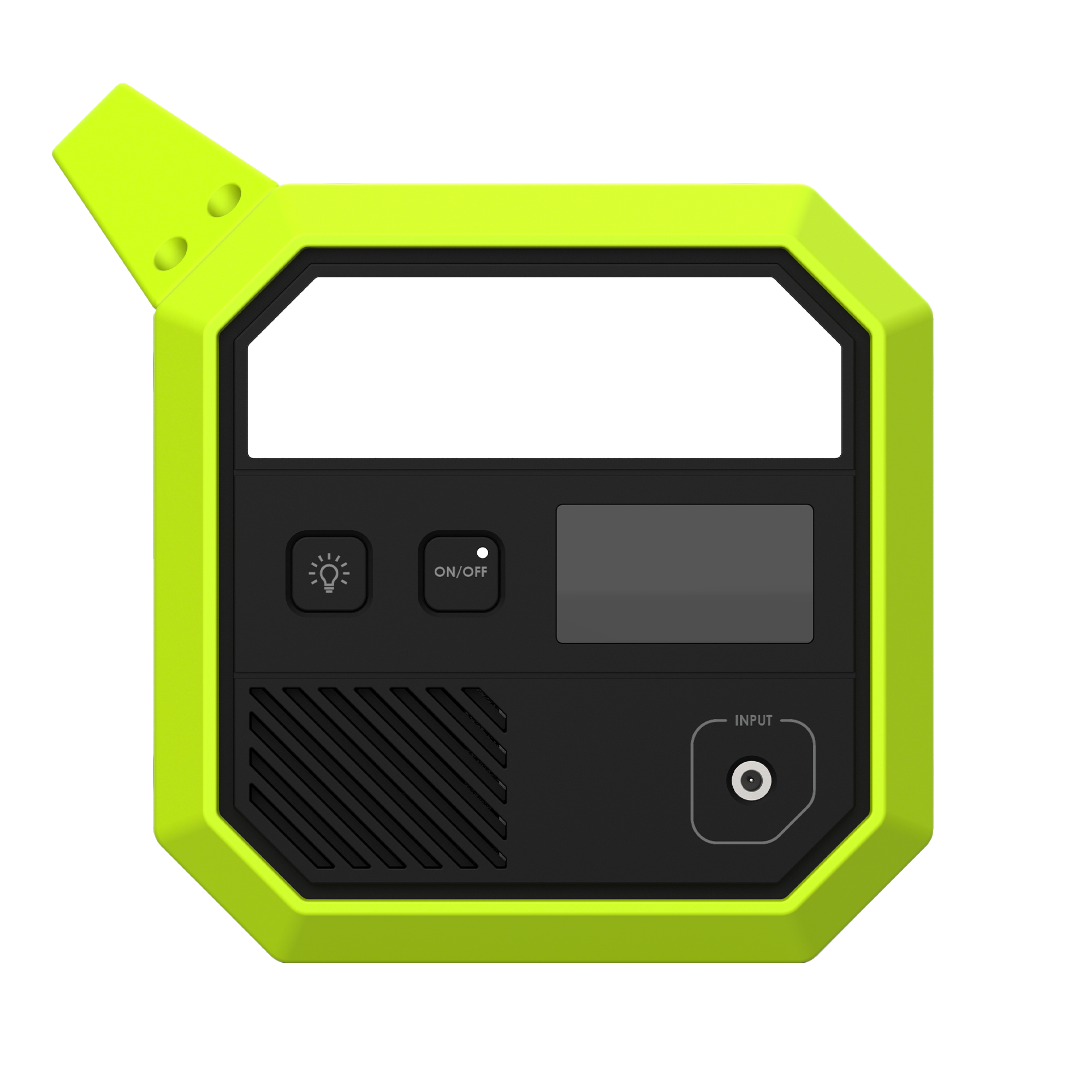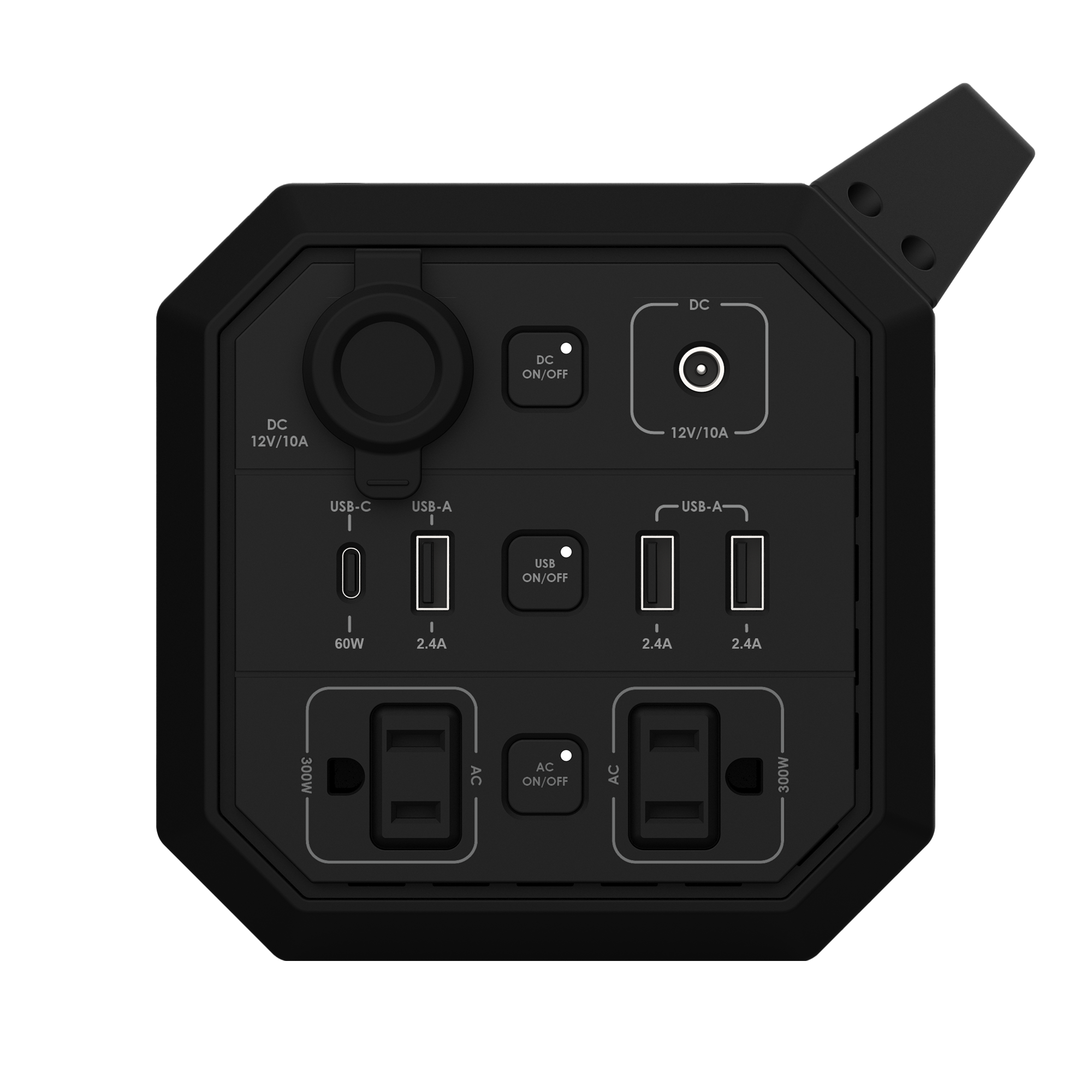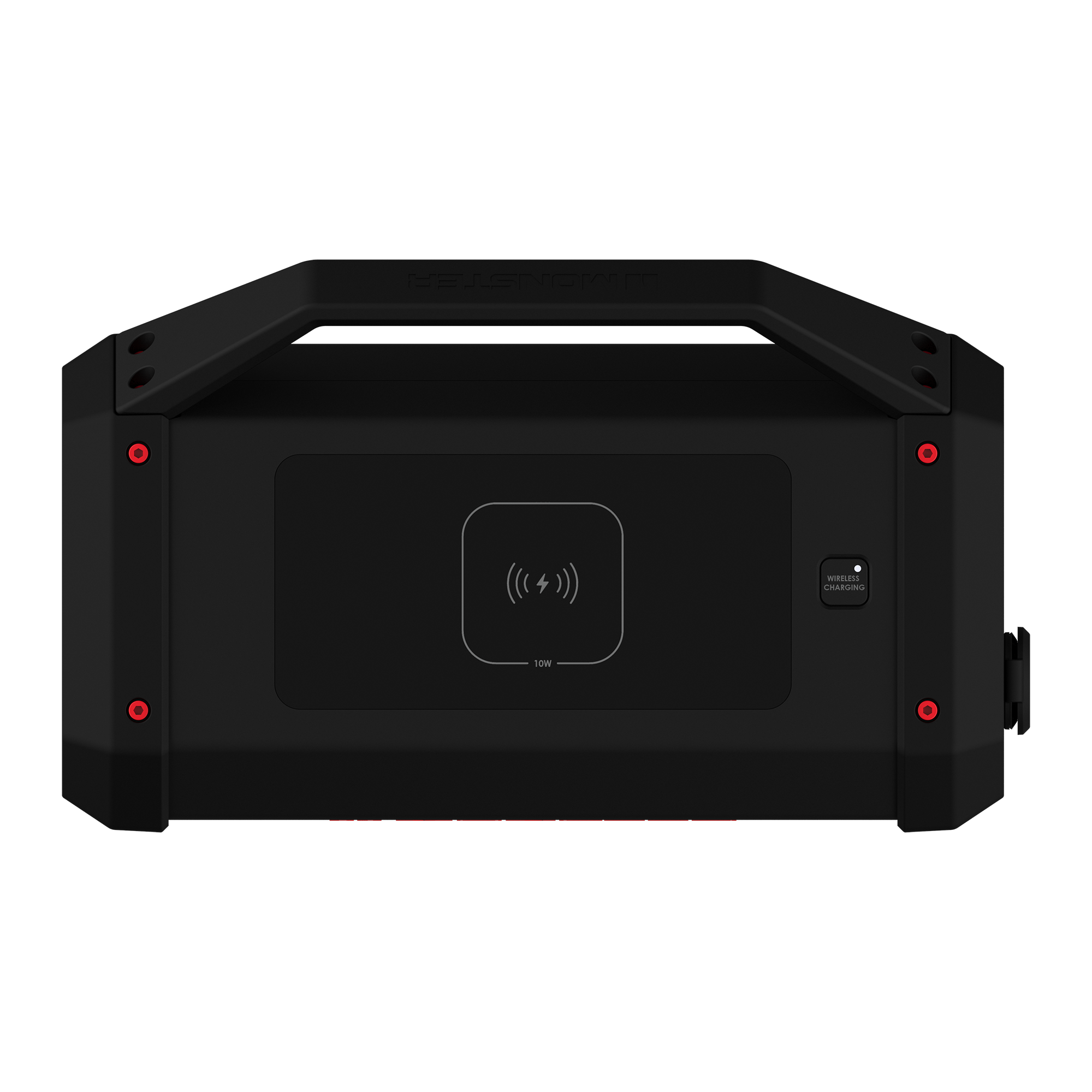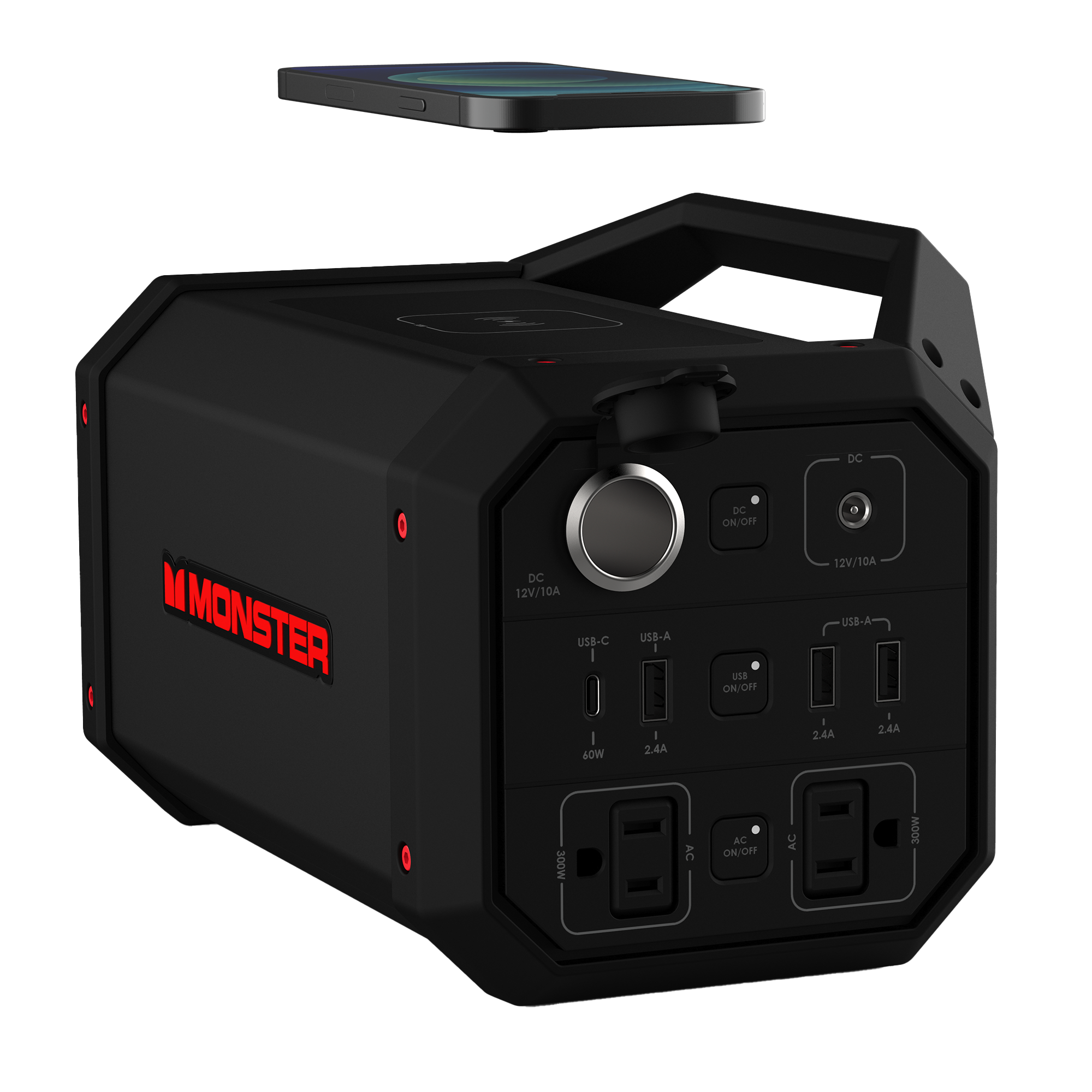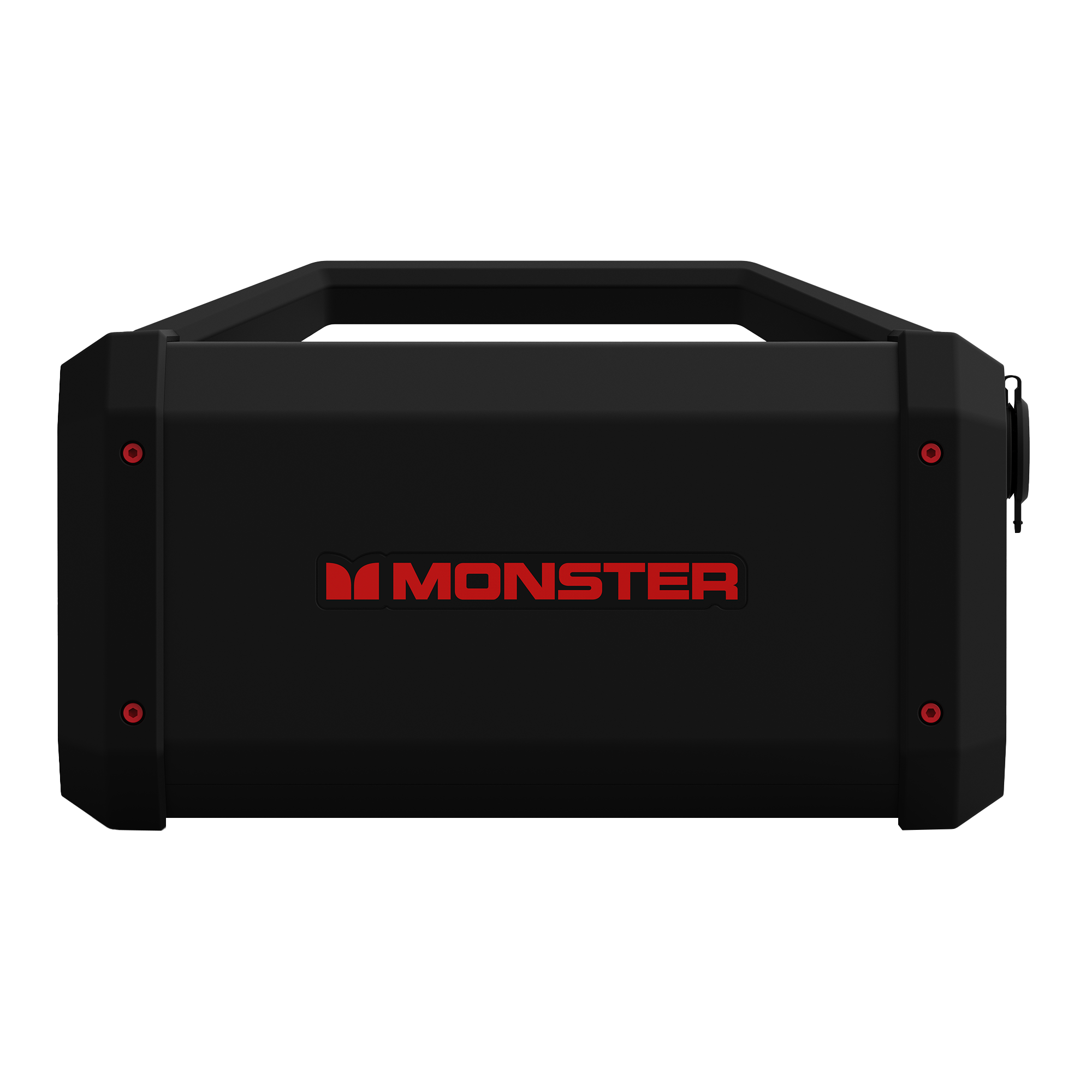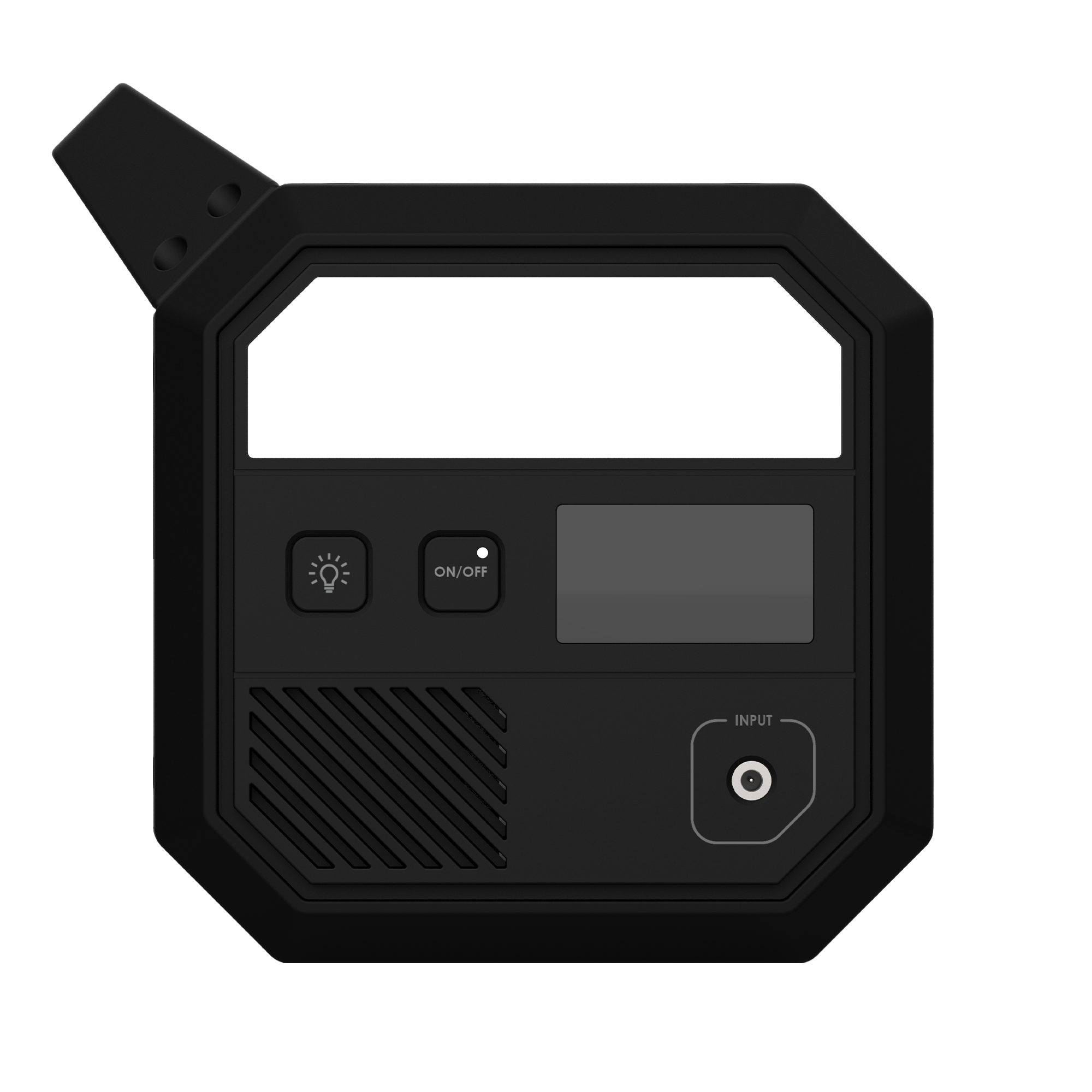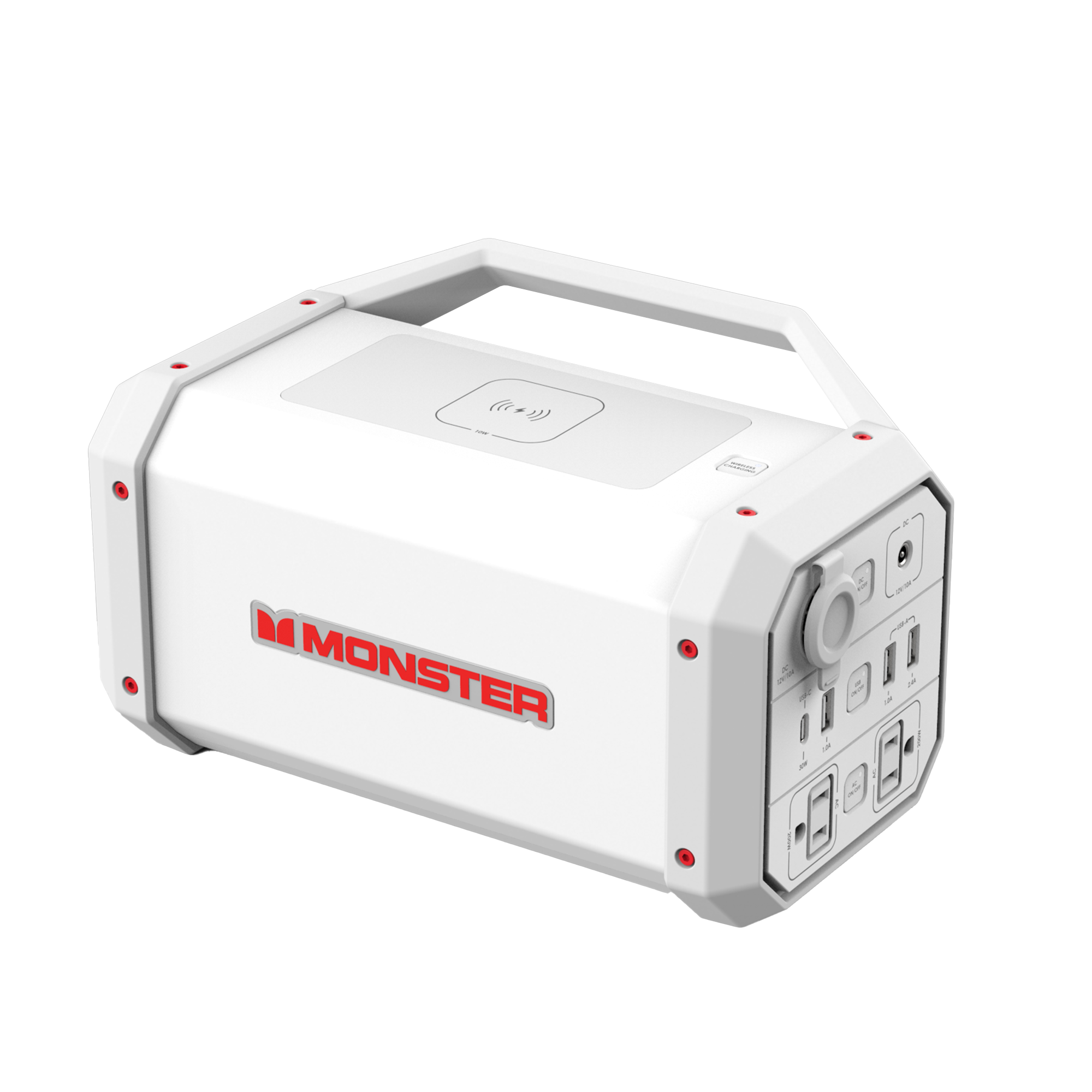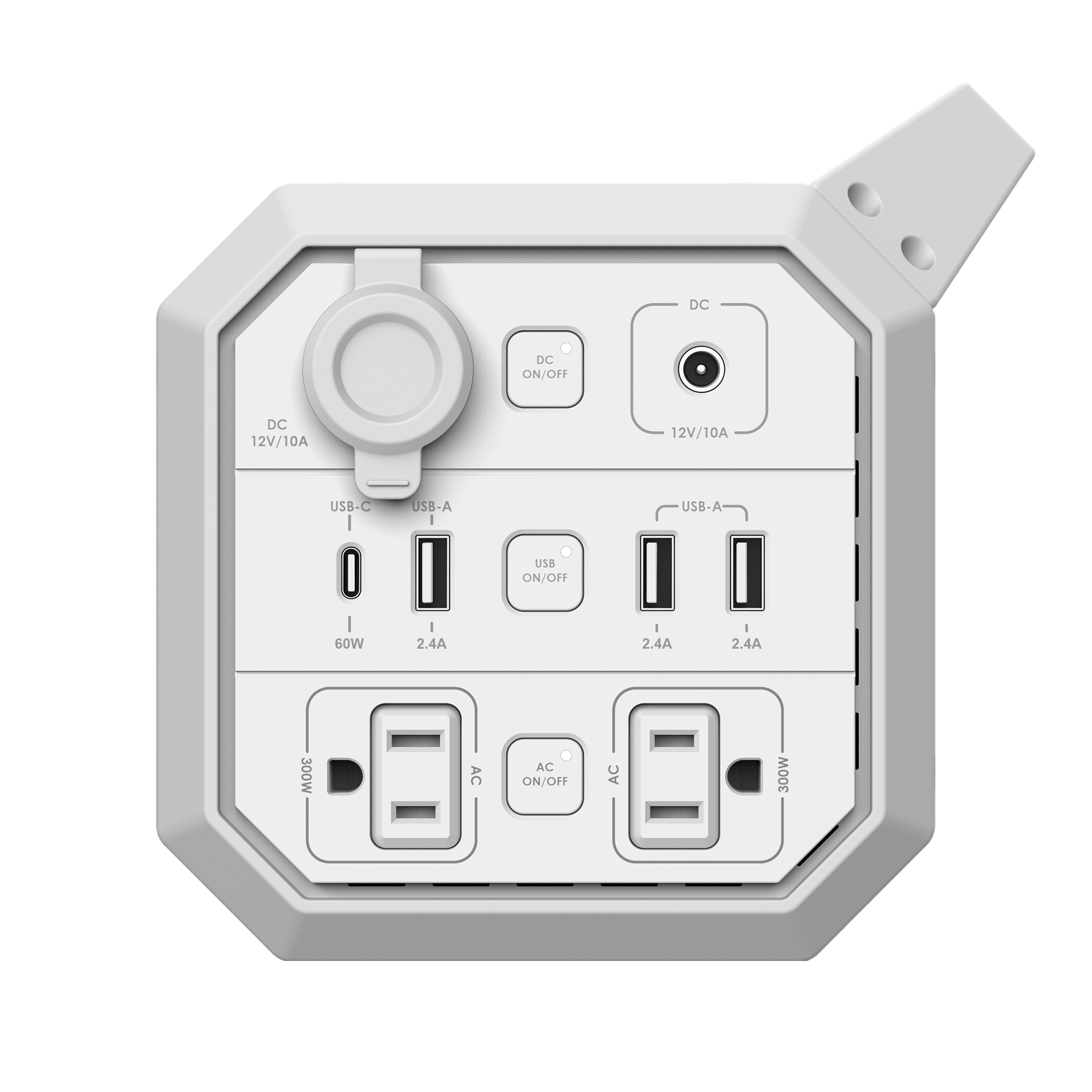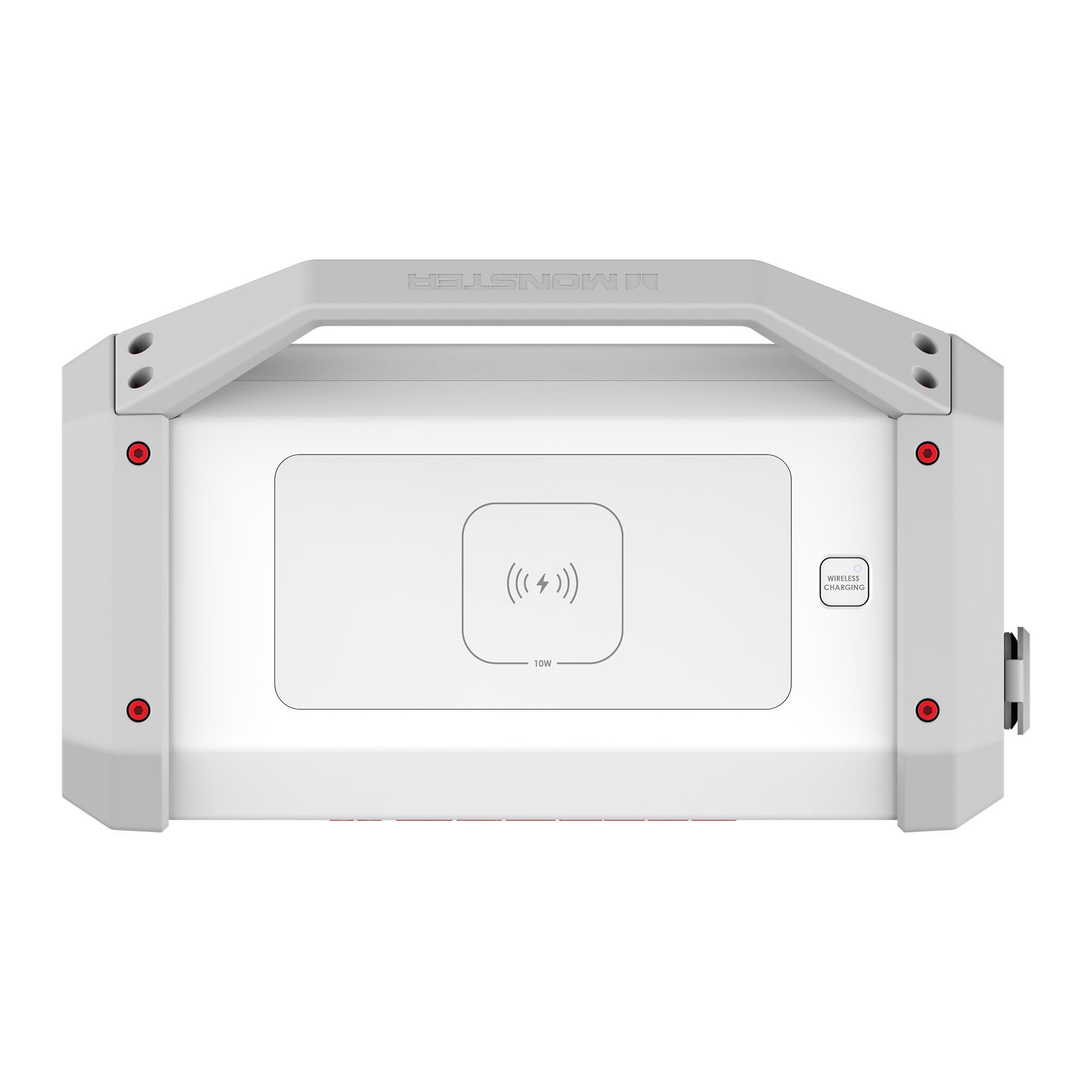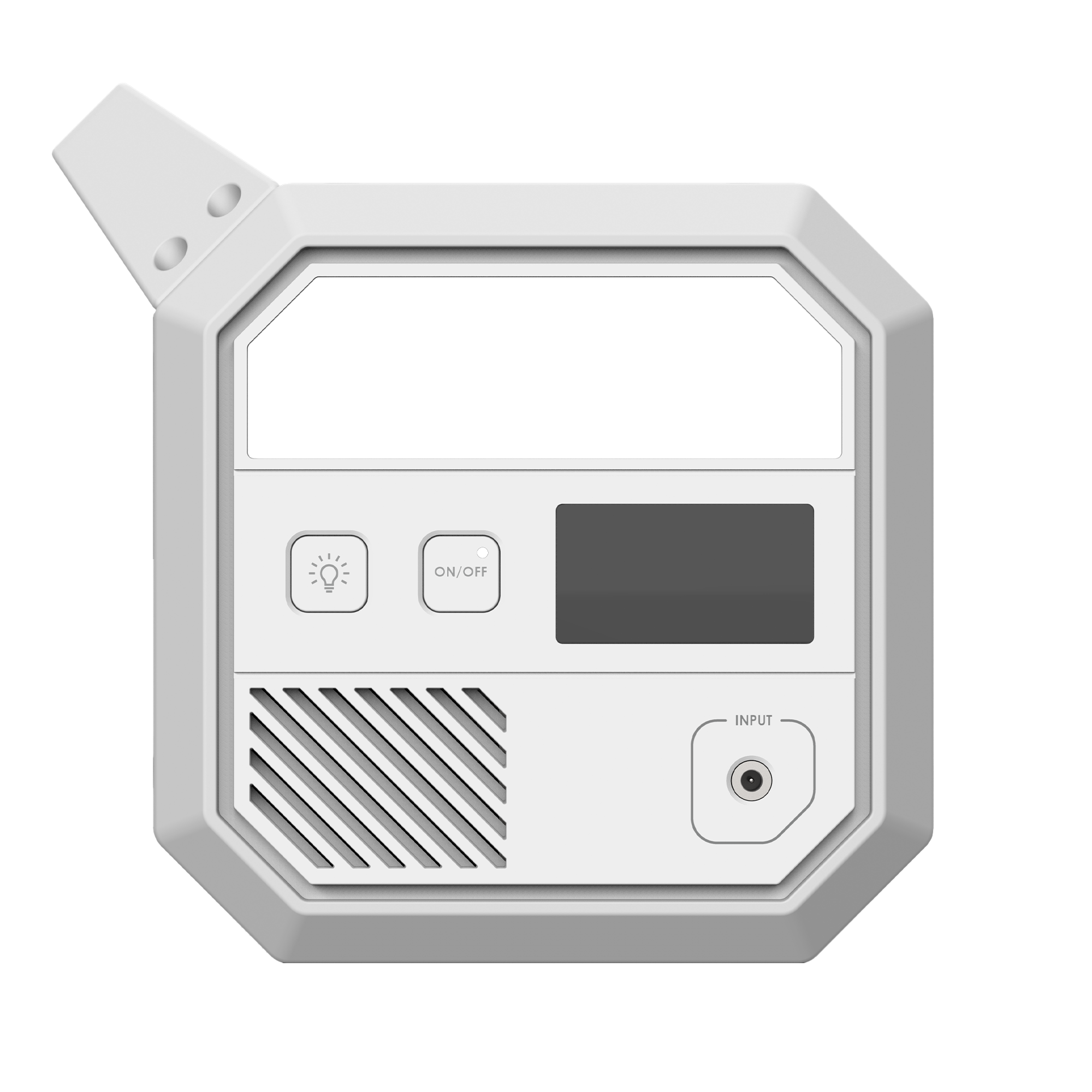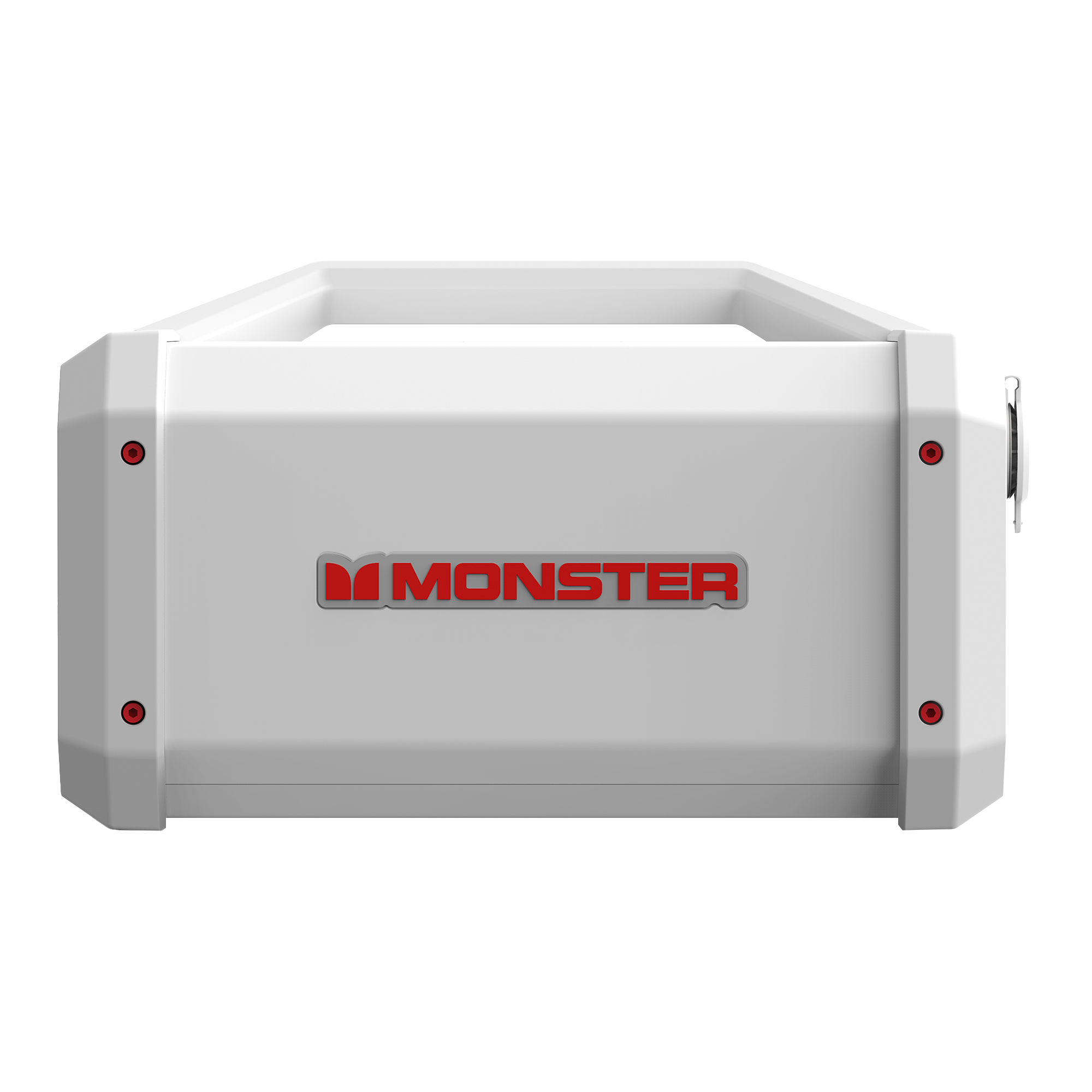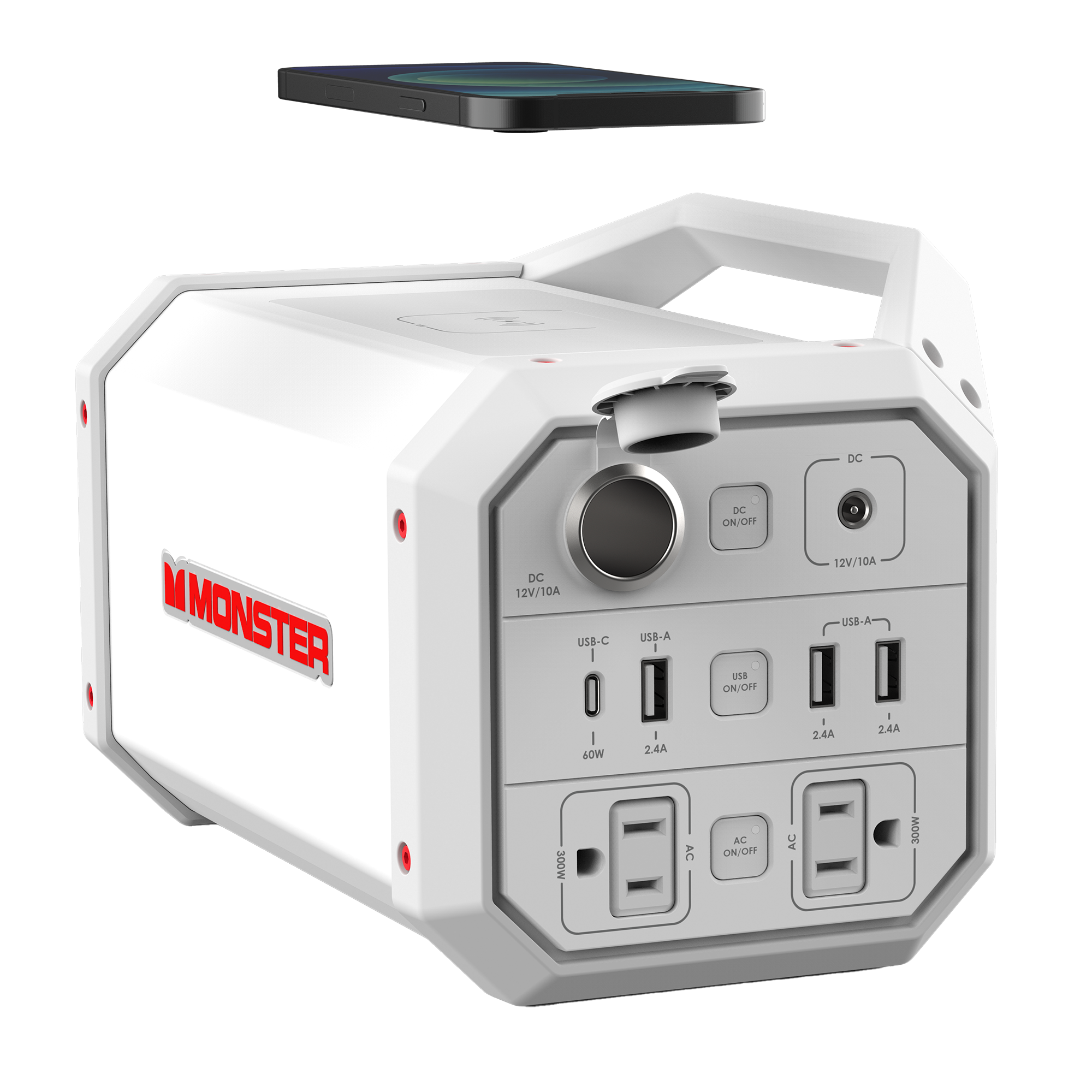 Power Grid
---
Monster Power Grid is a portable power station that can power virtually anything and everything.
Power Up To 9 Devices at Once
Ultra-High-Capacity Battery
2 AC Outlets, a DC Port, and Car Port
USB-C with Power Delivery and Fast Charge USB-A Ports
High-Speed Qi Wireless Charging Pad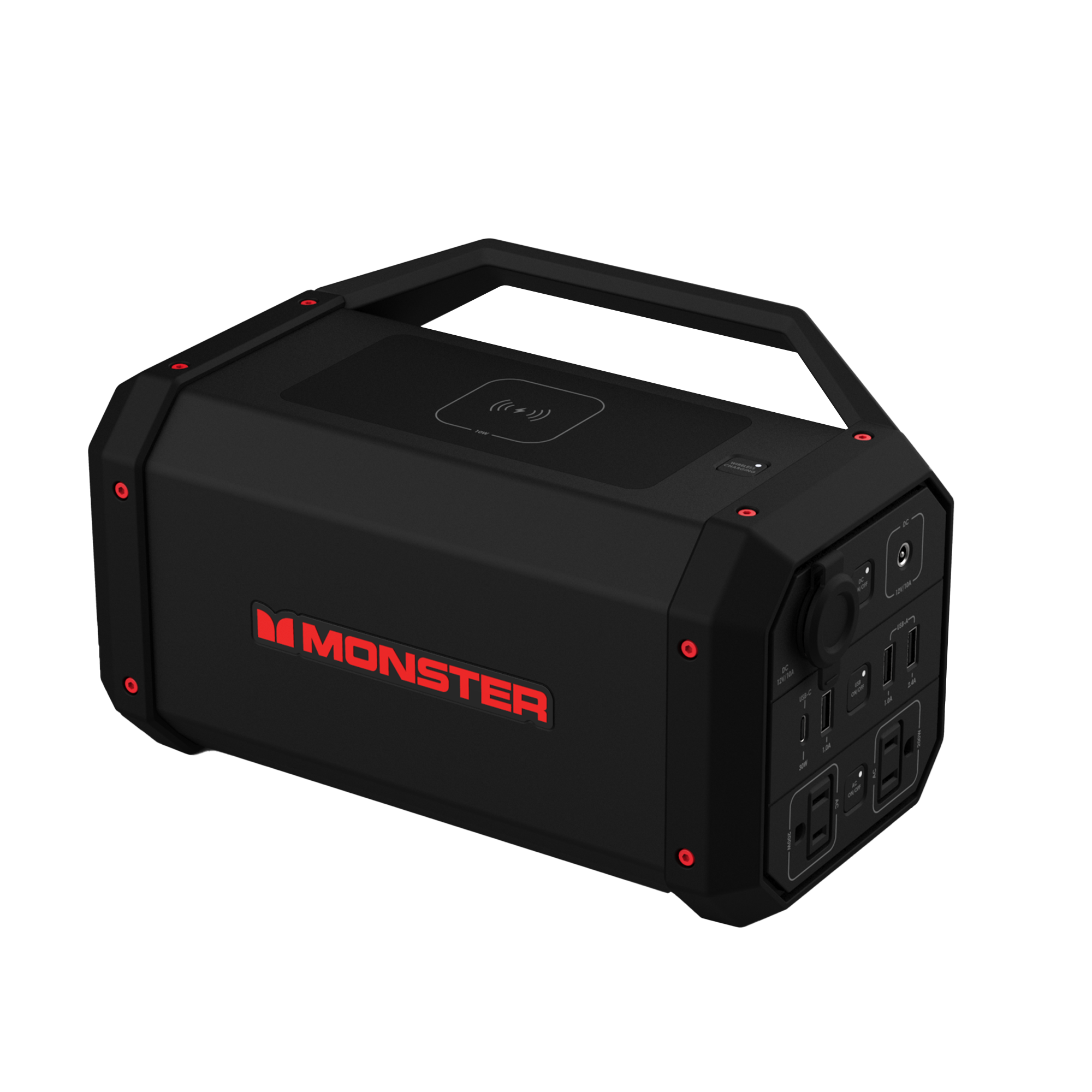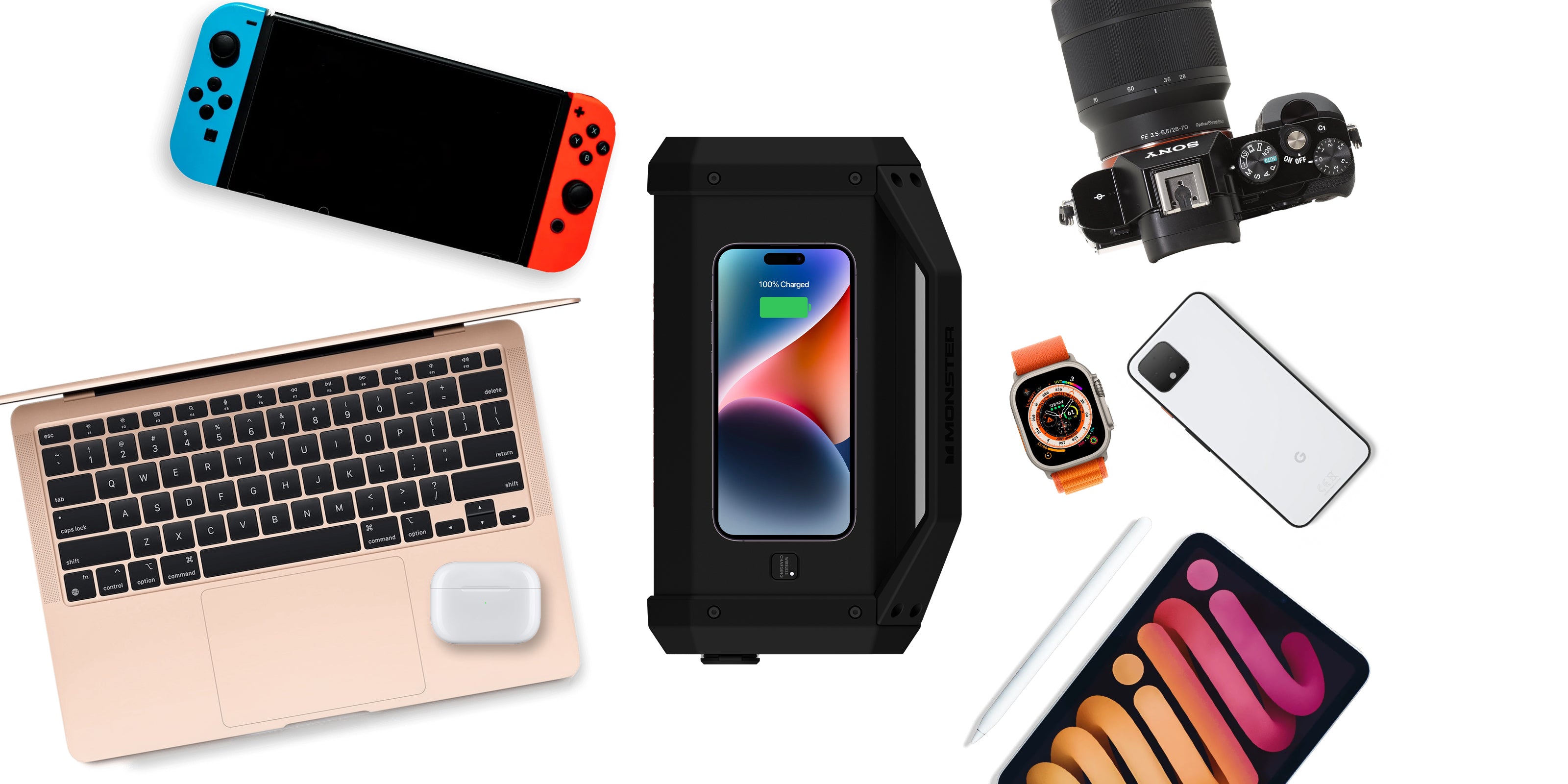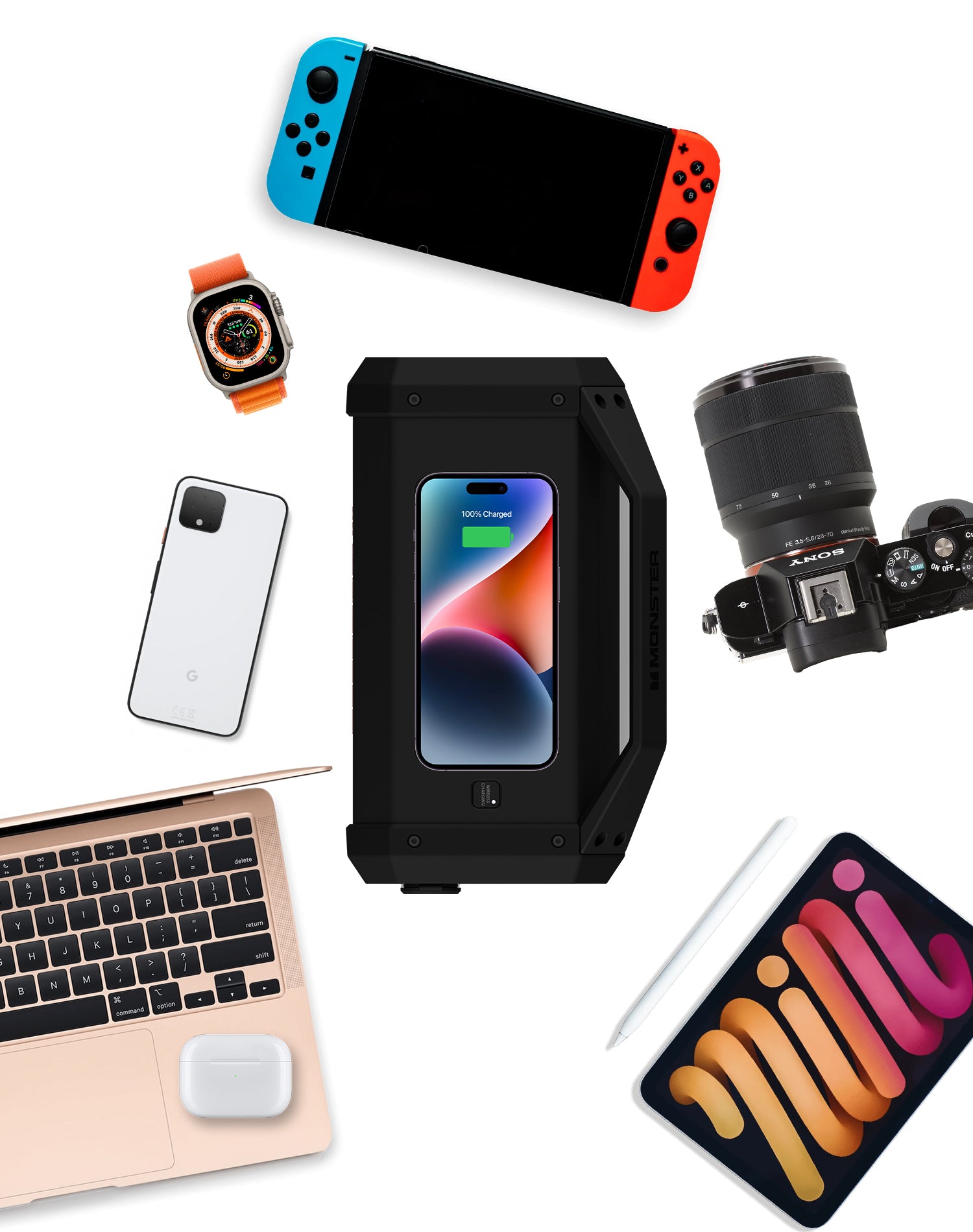 Charge up to 9 devices at once
A 296 watt-hour battery makes it possible to charge and power your most important devices all at once.
Pick a port, any port!
Whether you need to charge your smartphone or plug in a mini fridge, Power Grid has the port you need.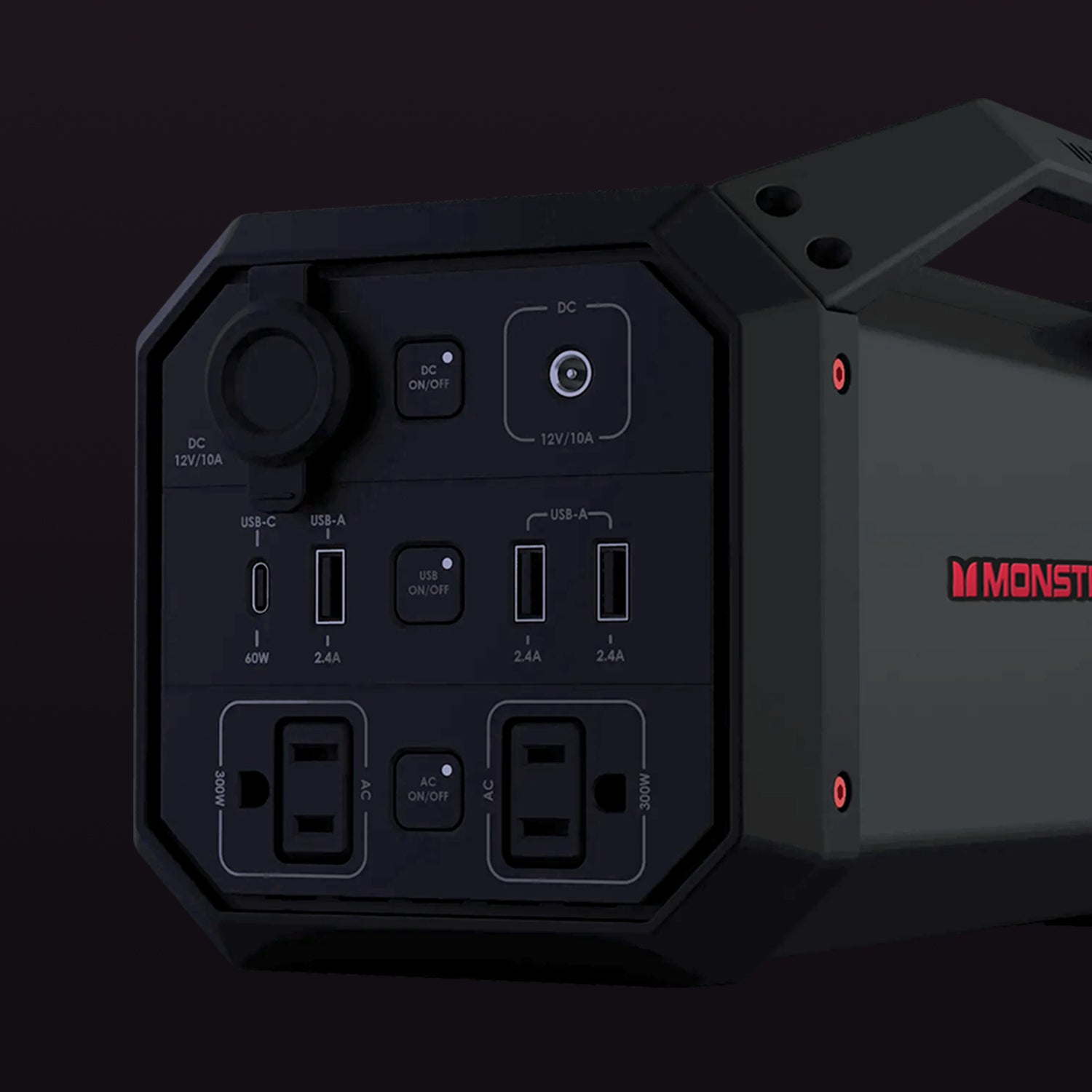 Qi WIRELESS CHARGING PAD
Qi wireless charging pad lets you wirelessly charge any Qi-enabled device, such as the latest iPhones and Android devices.
12V/10A OUTPUT
Use the included DC charging adapter to Trickle Charge your car battery in case of an emergency. 
60W USB-C POWER DELIVERY PORT + 3X USB-A PORTS
Built-in 60-Watt USB-C Power Delivery Port is powerful enough to charge a MacBook with just a single cable. No need to pack a brick charger.
2X 300W AC OUTLETS
The dual 300-Watt AC Outlets are powerful enough to power portable devices or small appliance you can think of
Battery pack
4 cells in serial X 2 packs
AC output
US plug outlets (AC 110V/60HZ) x2 (shared 300W)
The two DC ports shared a total of 120W (MAX)
DC output port: 12V/10A x1; 12V Cigarette socket (output):12V/10A x 1
Fully charge time (by AC adapter)
Trickle charge
Car battery through the DC Port
Dimensions
W x H x D: 265 x 141x 141mm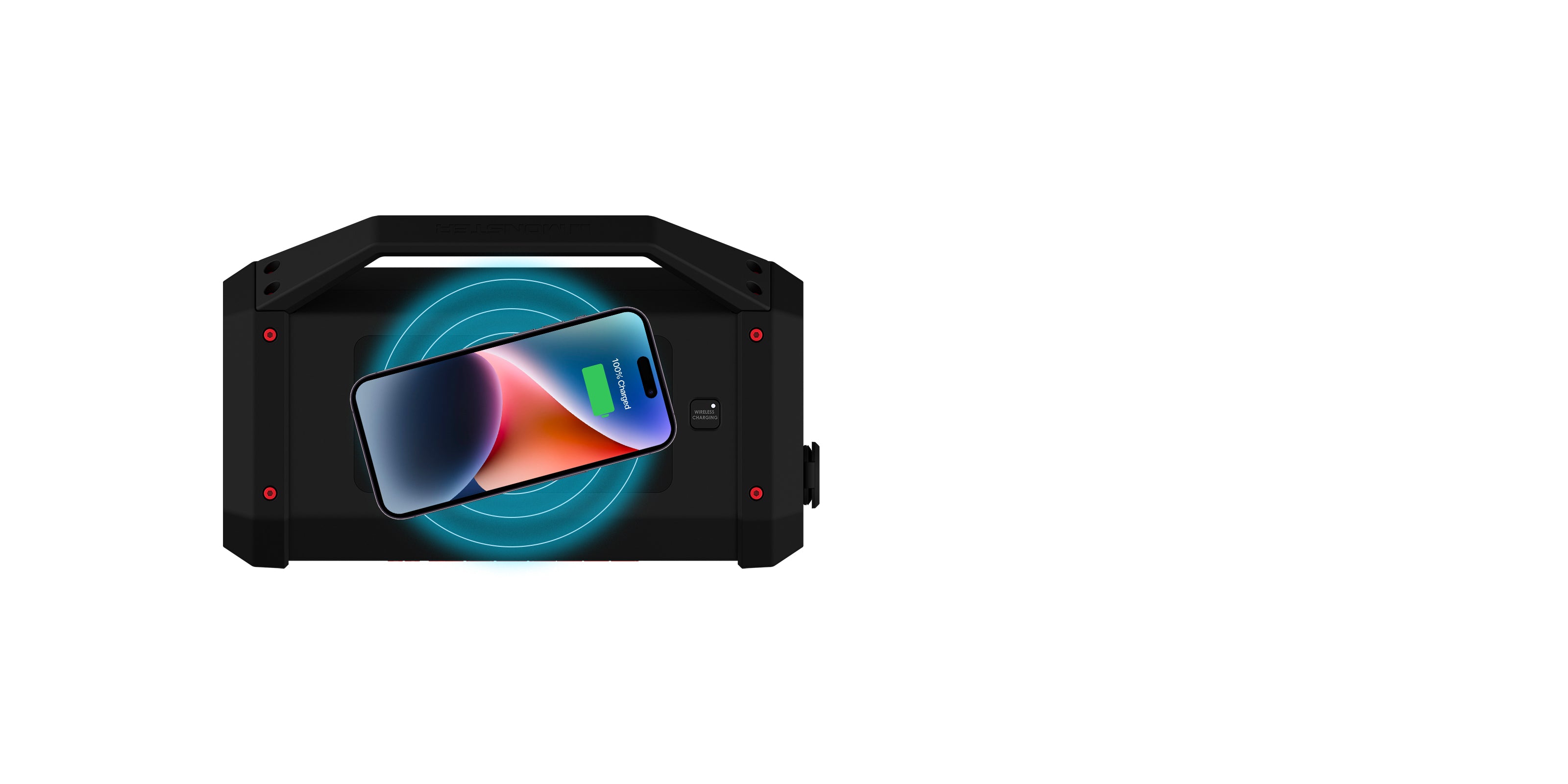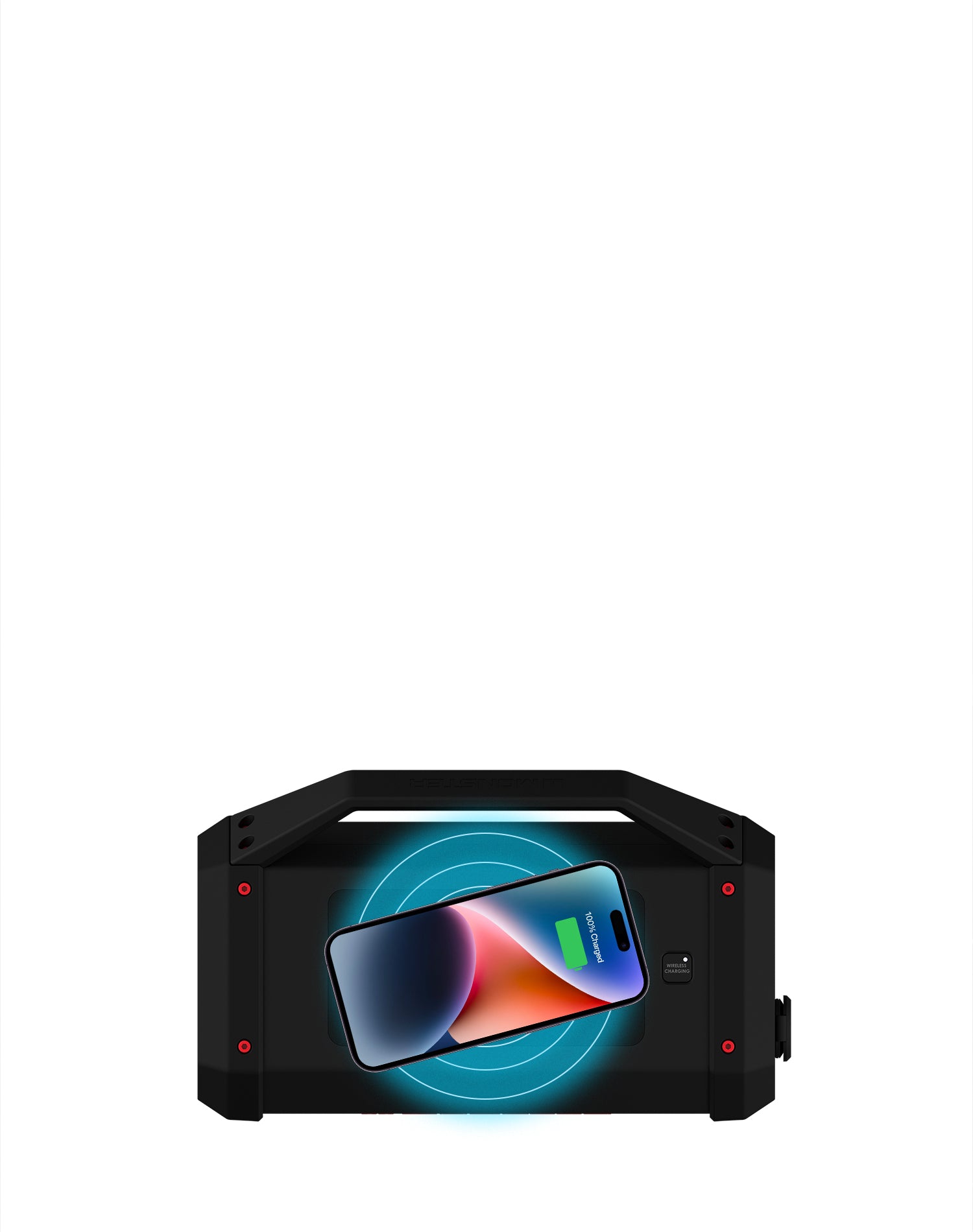 Wireless charging. The way it was meant to be
Wireless charging was never supposed to require plugging a wireless charger in. With the Qi wireless charging pad built directly into Power Grid, you can finally charge your compatible devices without any wires.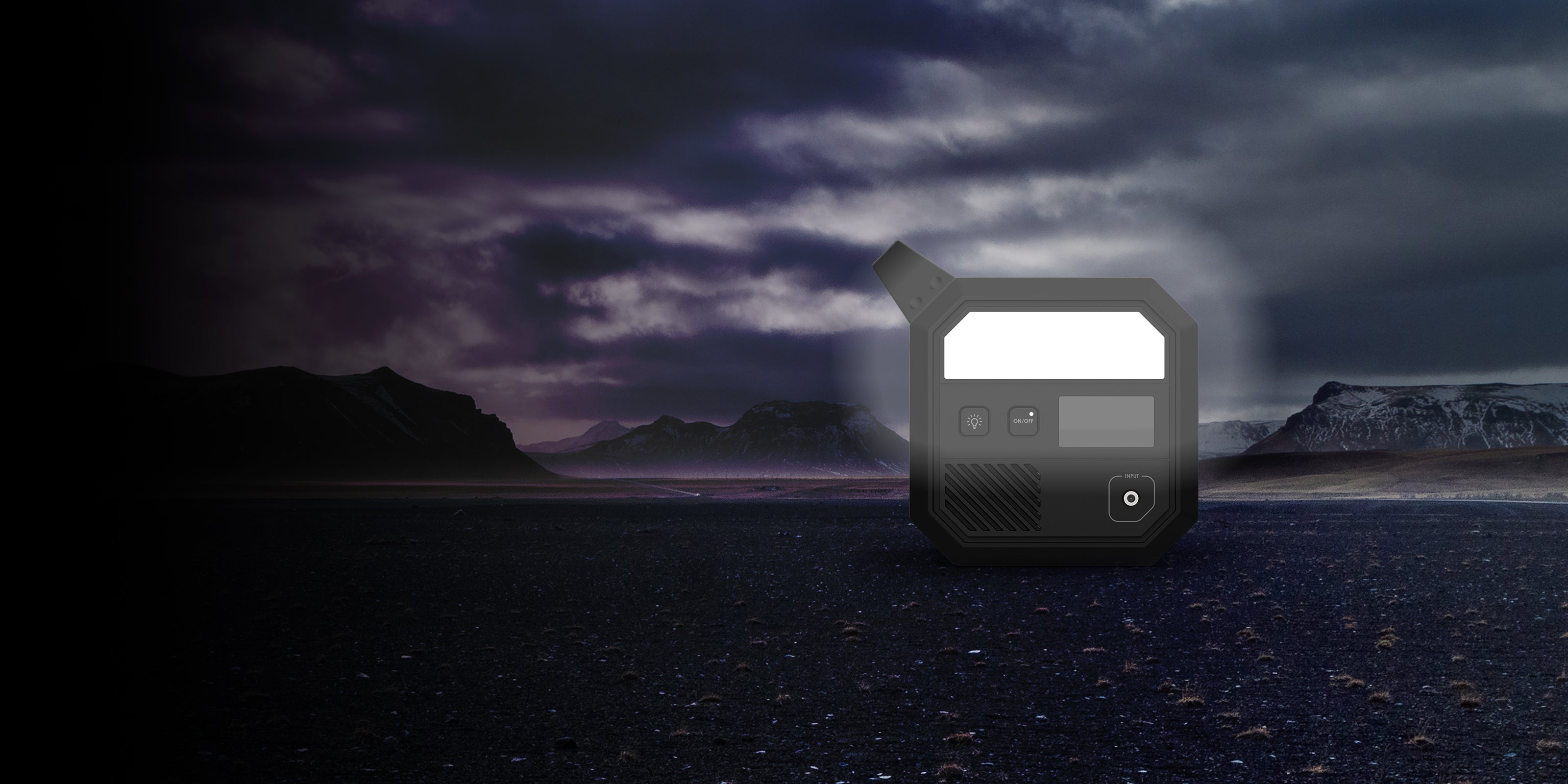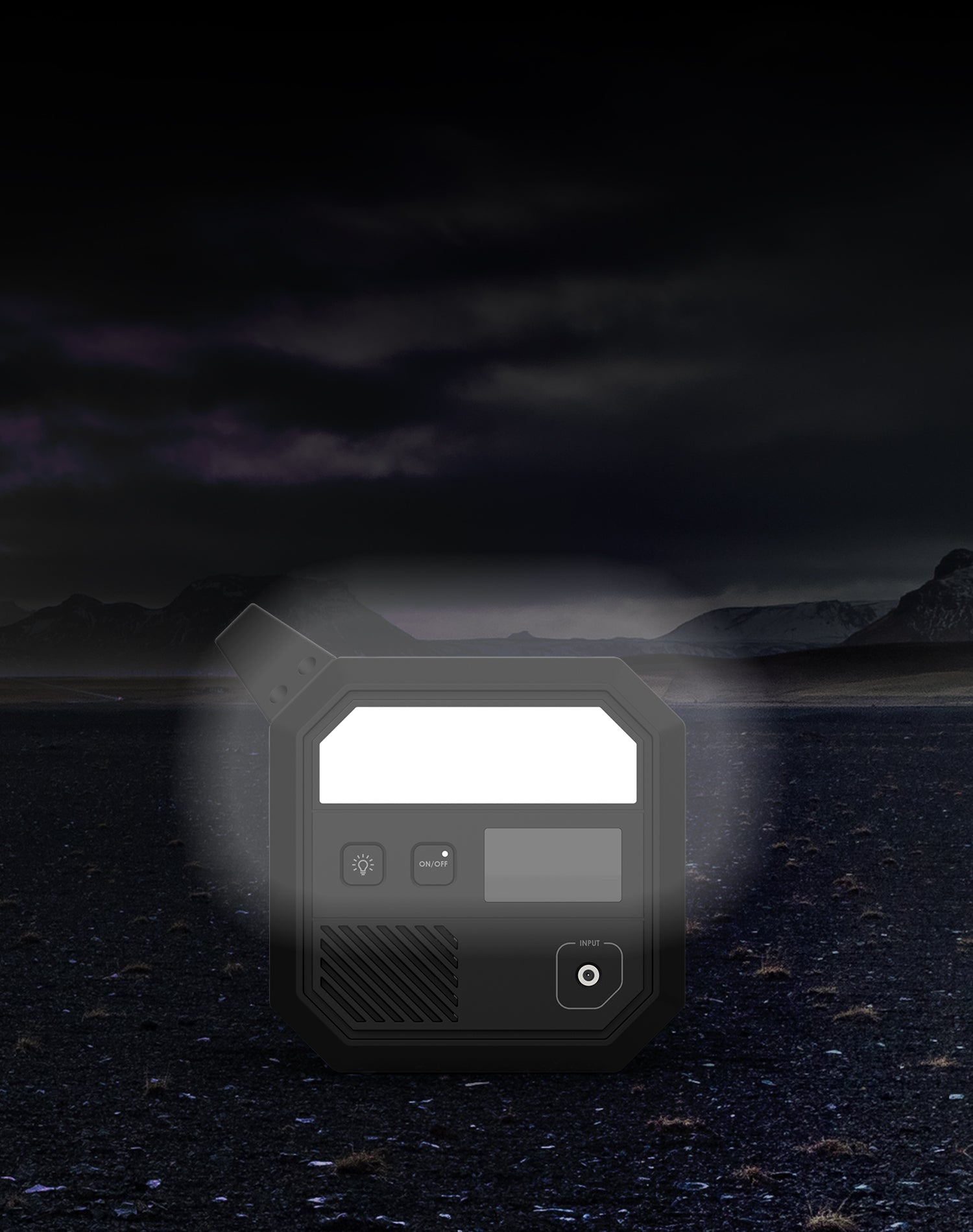 Turn up the light
An integrated flash light is the perfect companion for evening adventures, navigating your home during a power outage, or simply providing an accent light where you need one.
All original. All Monster.
From LED headset stands to affordable power strips, every product shares Monster's historic reputation for the greatest components, highest quality materials, and industry-leading performance.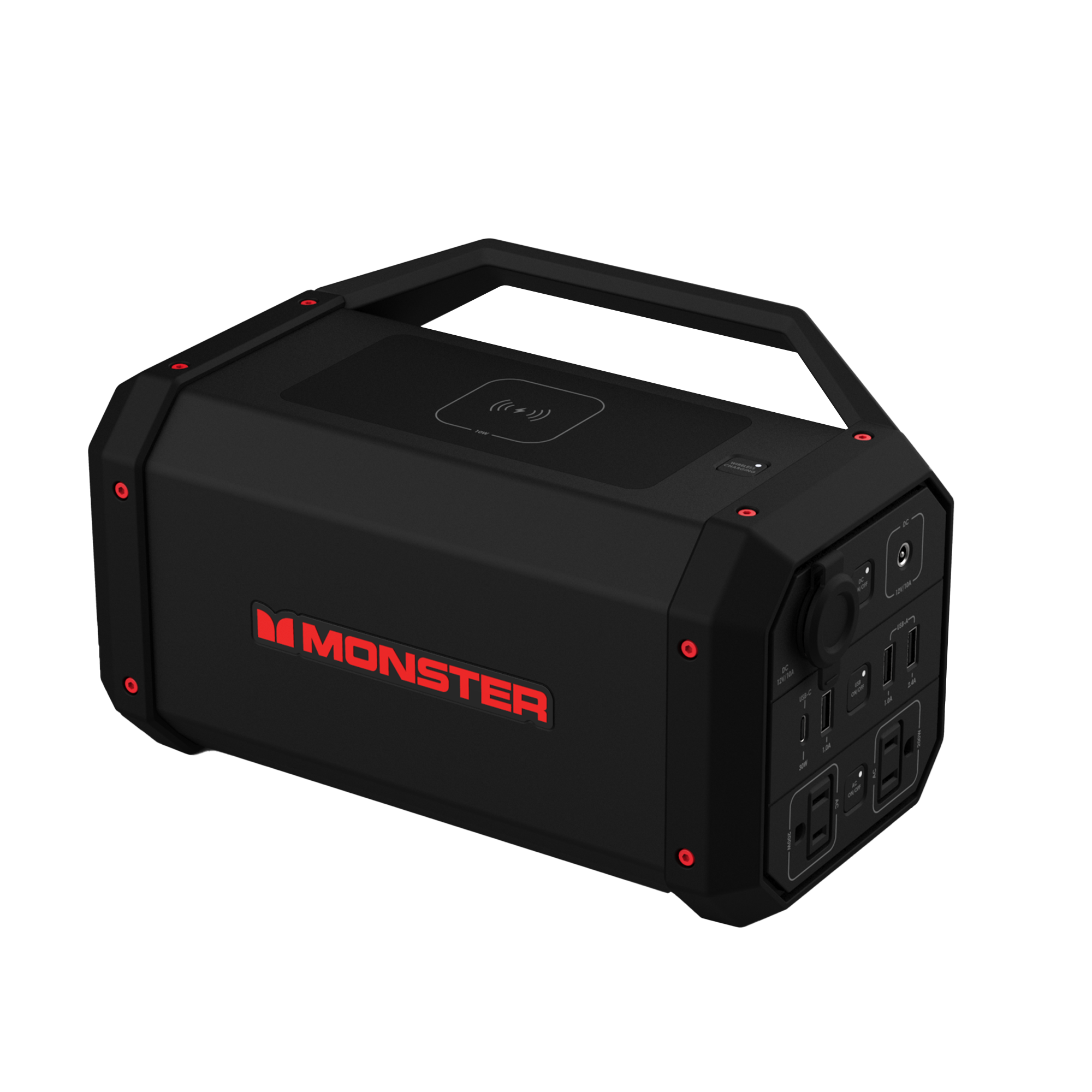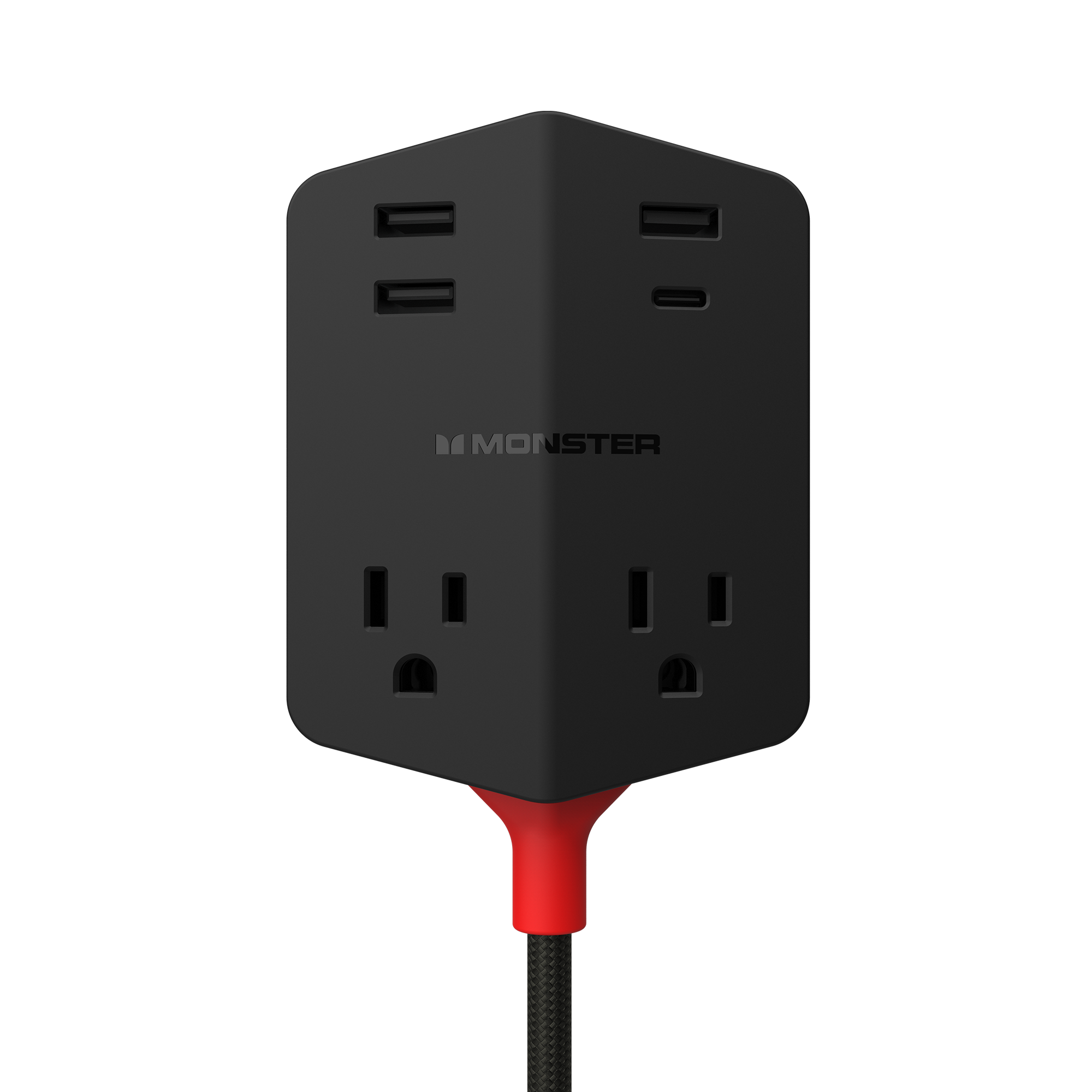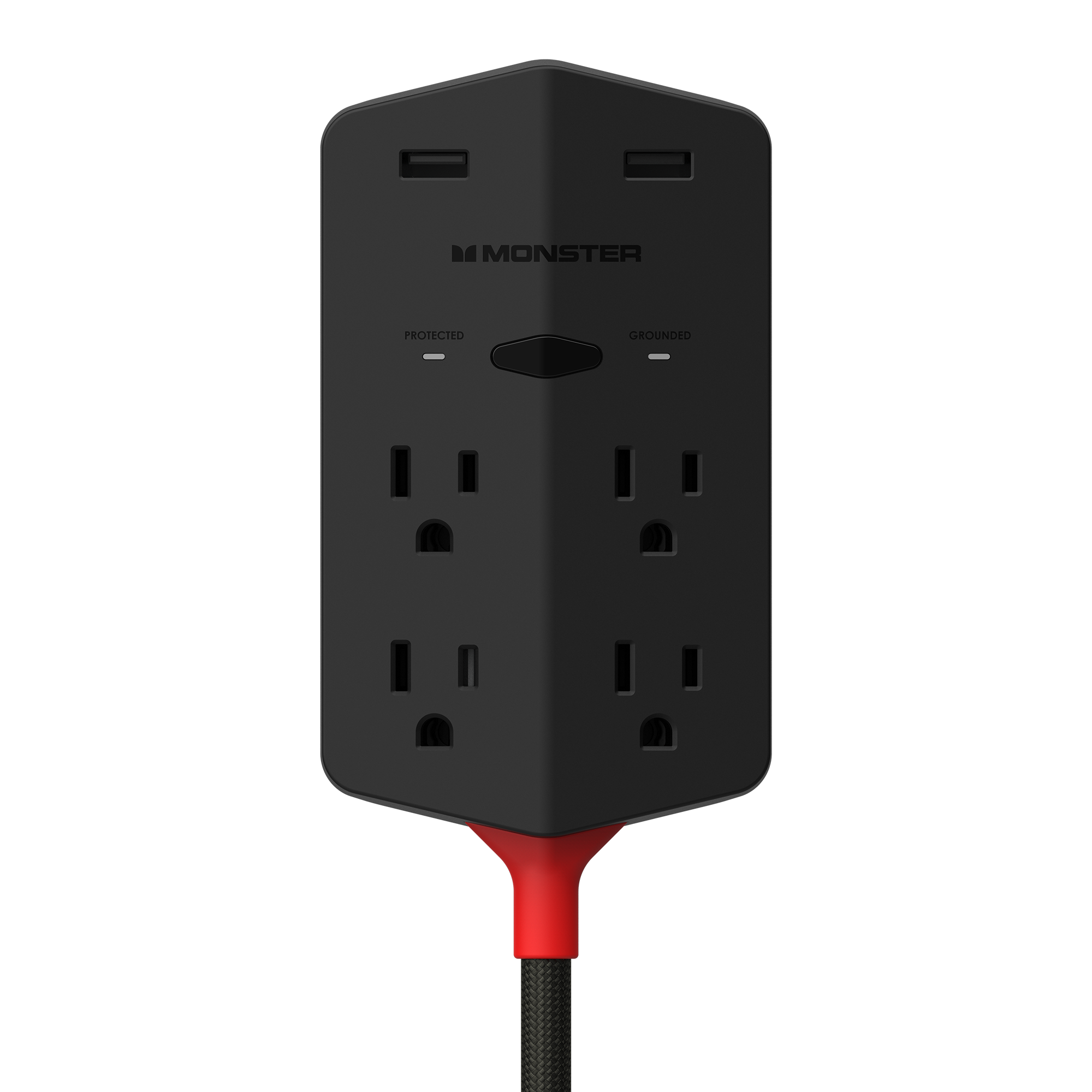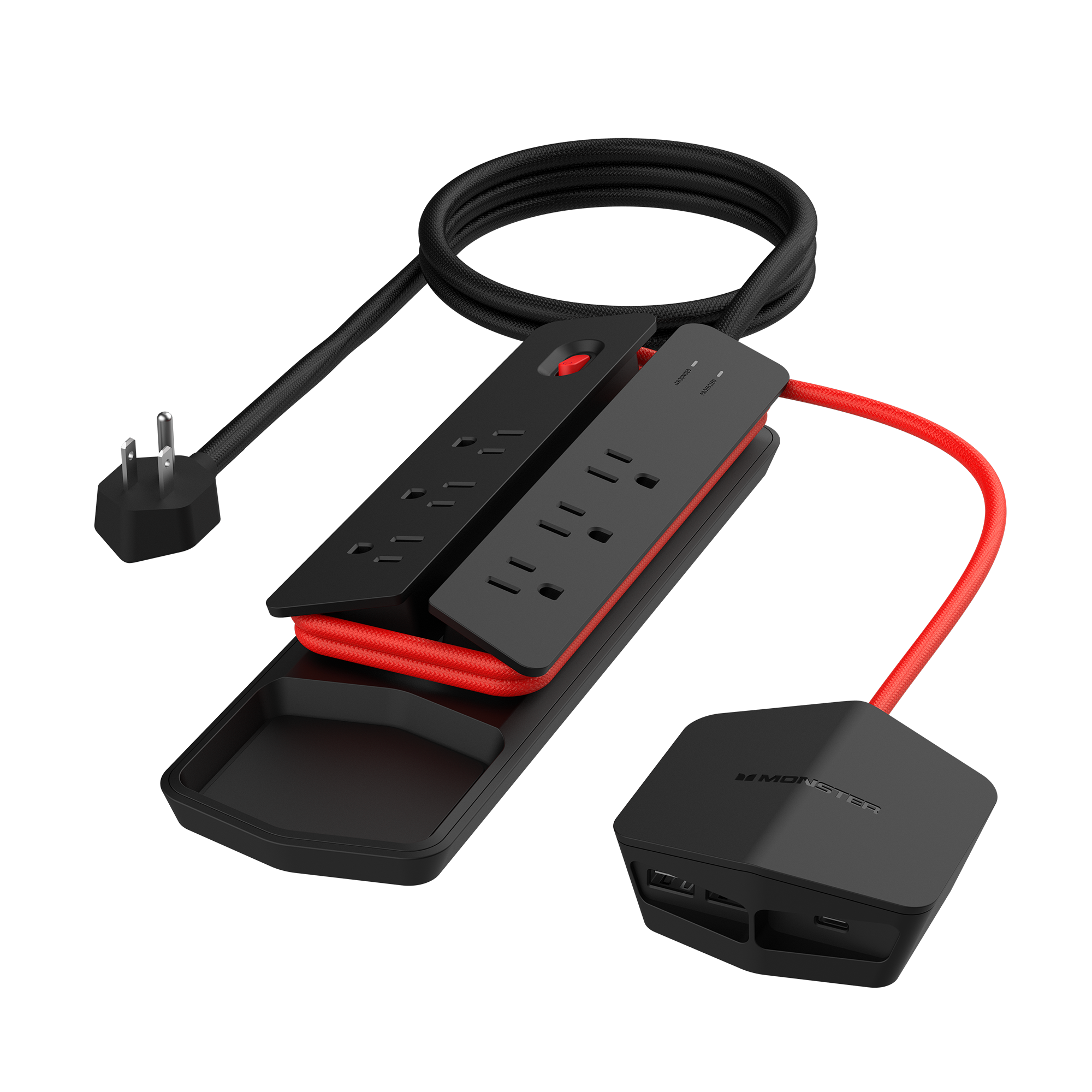 Save $150.00