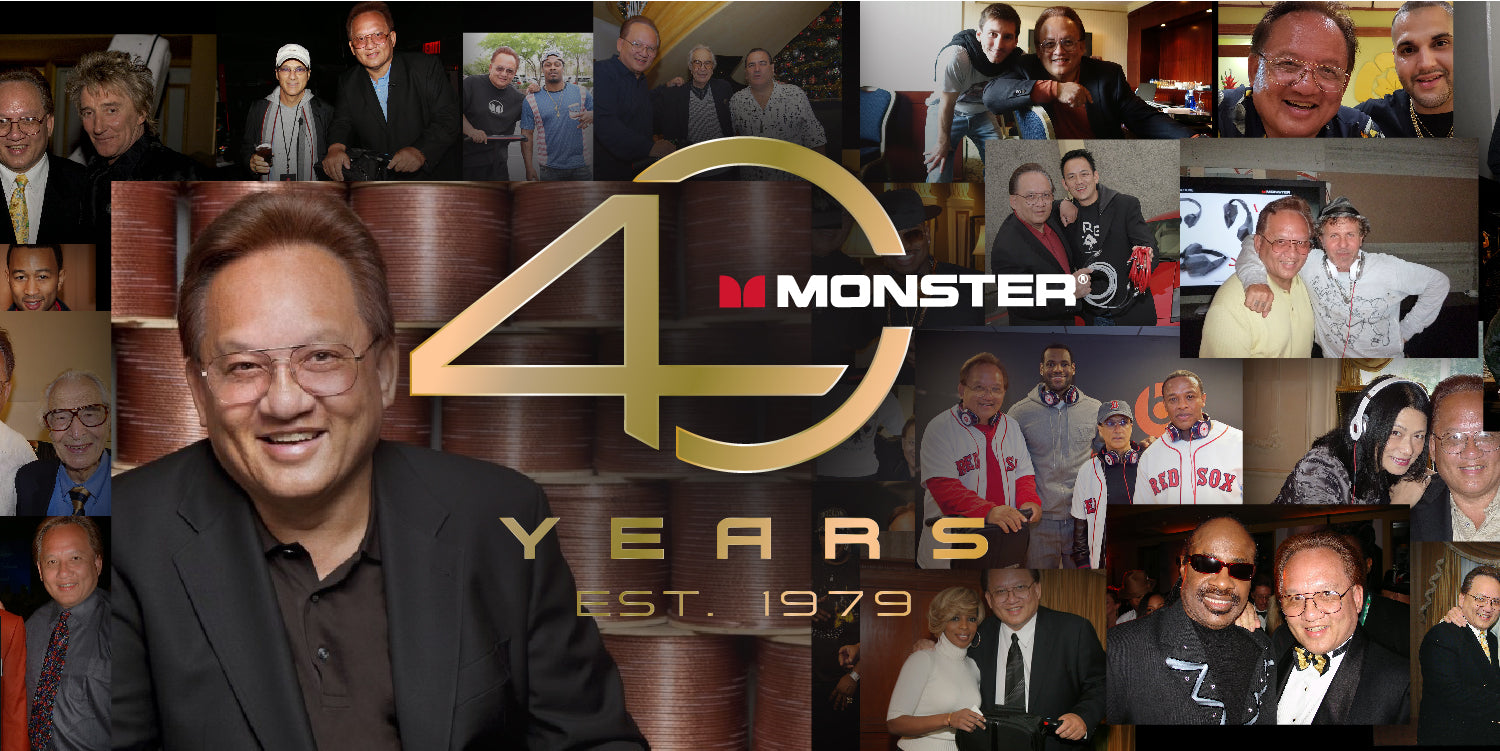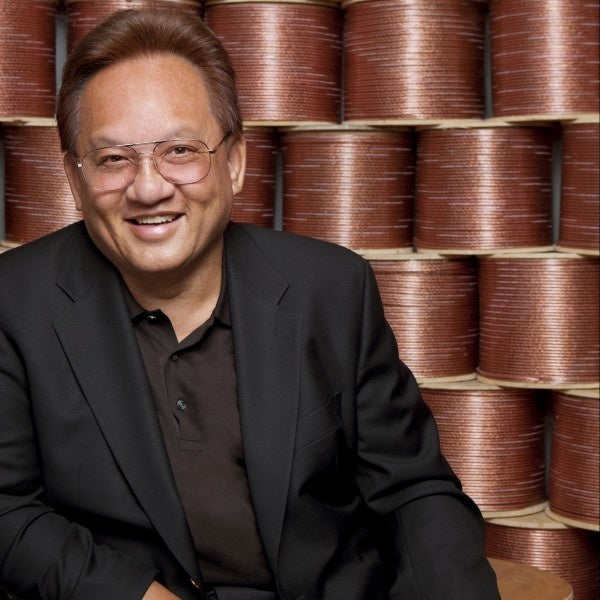 What it means to be a Monster
Monster was founded over 40 years ago by Noel Lee, Head Monster, a passionate music fanatic, audiophile, engineer, and musician. Noel's journey began in 1979 in his garage in San Francisco, where he created the first high- performance speaker cable, the Original Monster Cable, that dramatically made speakers sound better. While the first 20 years focused on cables, the next 20 expanded to power, headphones, speakers, lighting, mobile, gaming and other new innovative categories all driven by Noel's passion for a better entertainment experience. While many know Monster for its role in creating Beats By Dr Dre, today Monster continues to support its licensees to excel in developing advanced solutions for home entertainment, smart home, gaming, professional audio, mobile, and health and wellness products for its customers with Monster's belief that "You Deserve Better".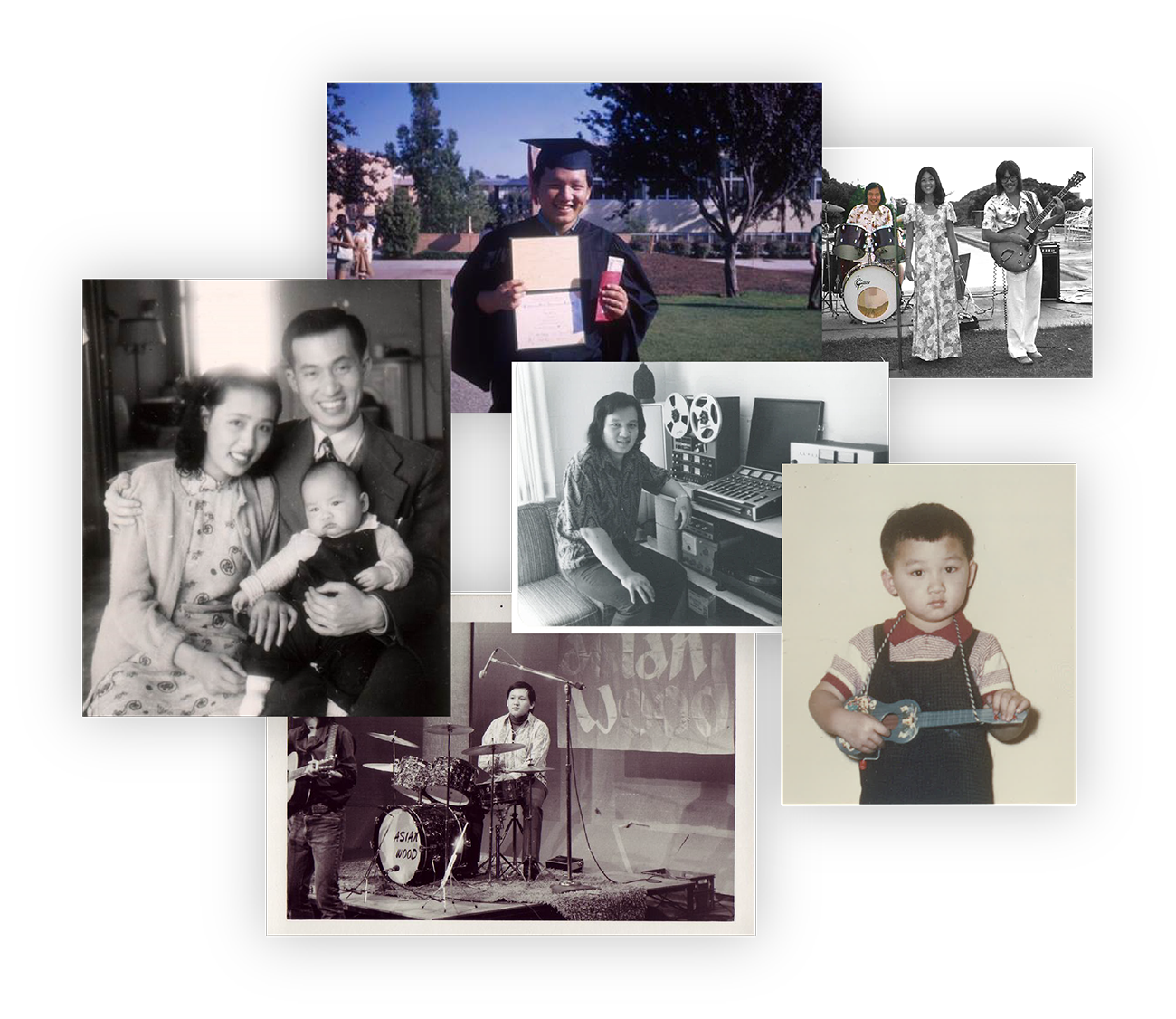 Noel Lee - The Early years
Noel Lee, the founder of Monster Products, was born in 1948 and grew up in San Francisco, California. His parents were immigrants from China who worked hard to provide for their family. Growing up, Lee was exposed to music through his parents, who loved listening to classical music and opera. As a child, he learned to play the piano and violin, and he continued to be passionate about music throughout his life. Lee attended California State University, Sacramento, where he studied electrical engineering. After graduating, he worked for the aerospace company Lockheed Martin, where he gained valuable experience in the field of audio engineering. Lee's upbringing instilled in him a strong work ethic and a passion for music, which would later inspire him to found Monster Products and become one of the most successful entrepreneurs in the audio industry.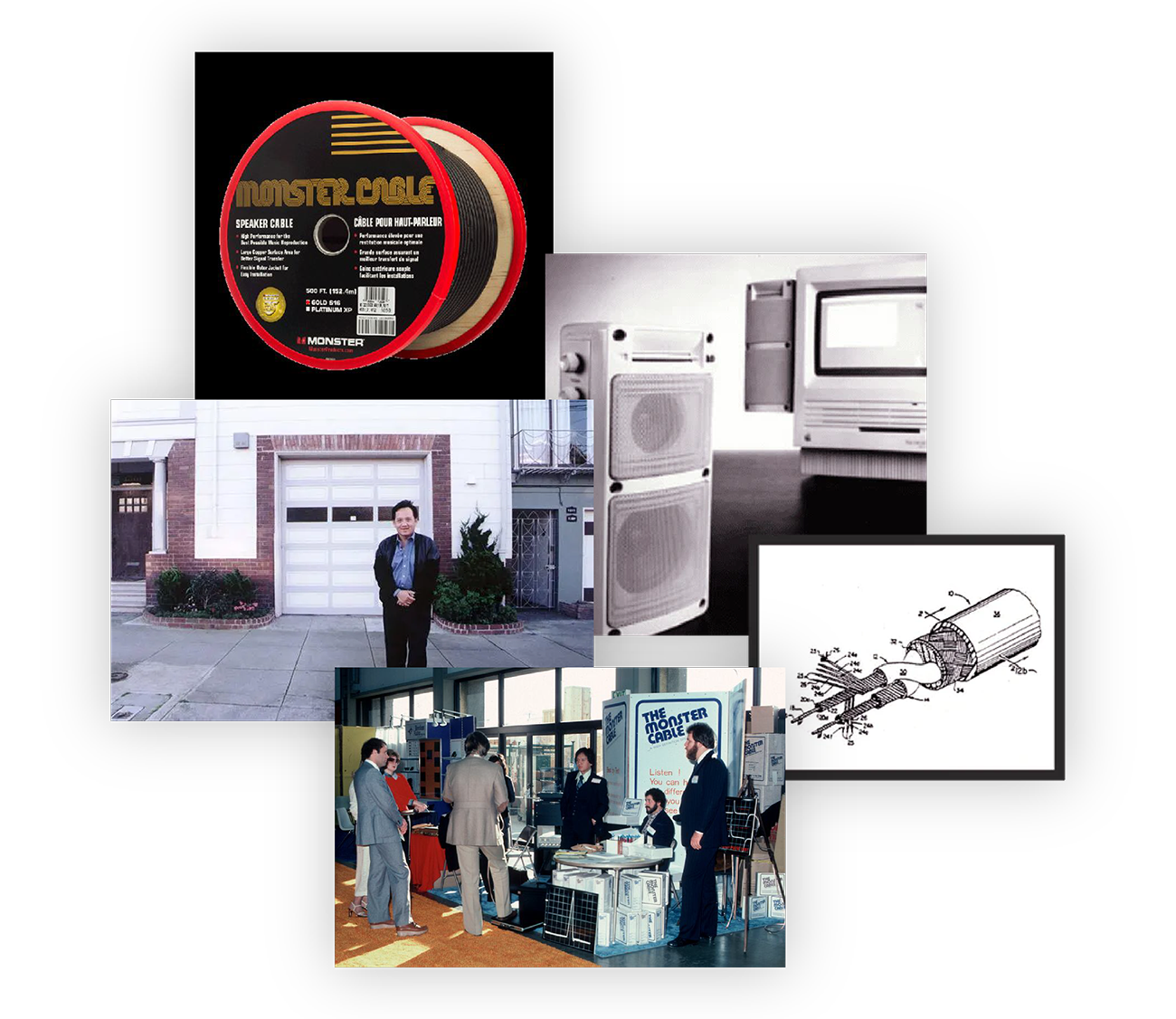 The Founding - 1975-1985
Noel Lee founded Monster Products in 1979, starting the company in his garage in San Francisco. He initially focused on developing high-quality speaker cables and other audio accessories, using his expertise in electrical engineering. Lee experimented with creating his own high-quality speaker cables, which he believed could make a significant difference in sound quality. In the 1980s, Lee's company gained momentum, forming partnerships with other audio companies and expanding its product line. During this time, Monster Products also began to focus on marketing and branding, creating a recognizable logo and establishing itself as a trusted name in the audio industry. Throughout the 1990s, the company continued to grow, introducing new products like the Monster Power surge protector and expanding into international markets. Lee's vision, hard work, and dedication to quality and innovation helped to lay the foundation for the success of Monster and Monster Products in the years to come.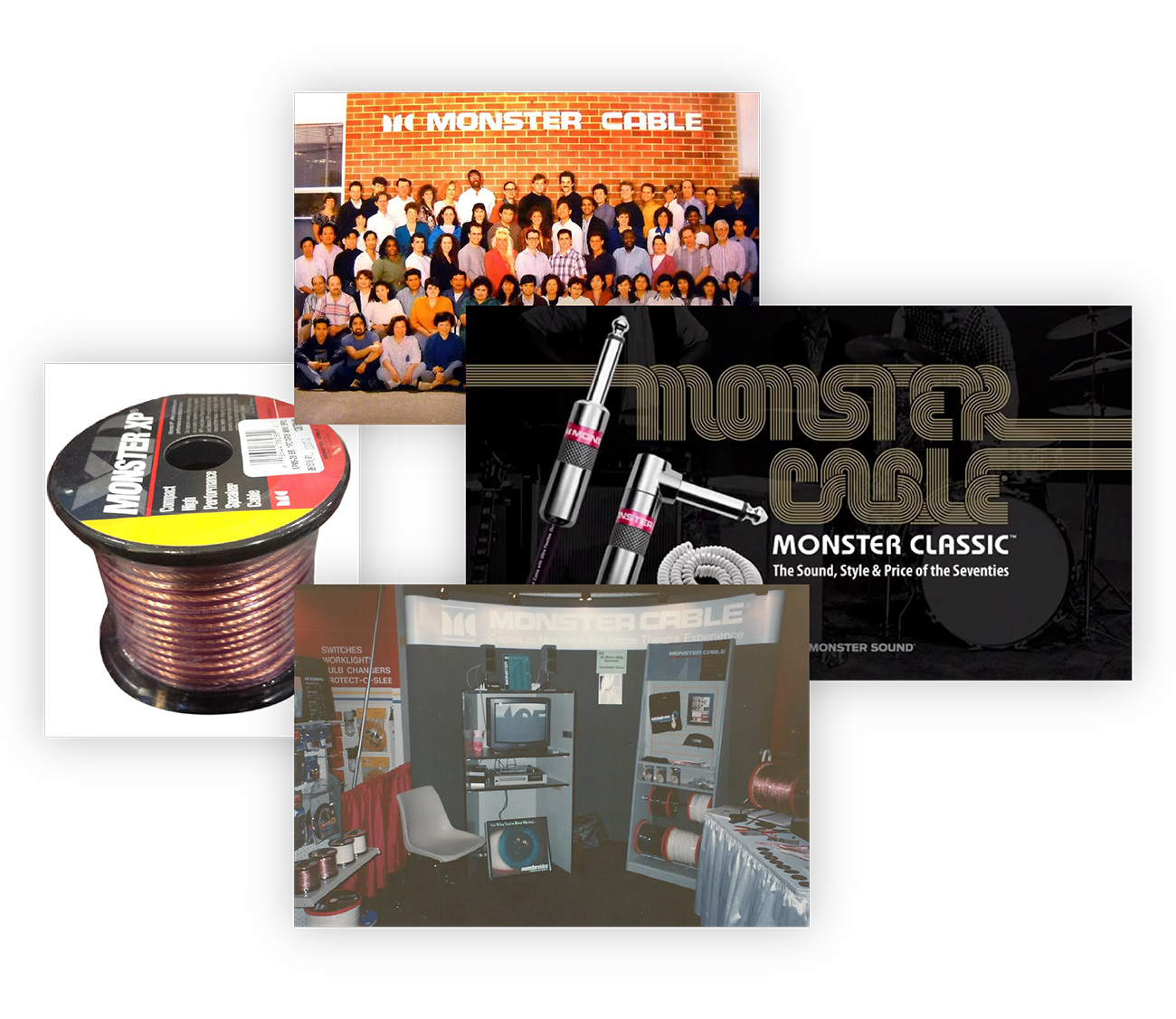 Monster Products - 1985-2005
From 1985 to 2005, Monster Products experienced tremendous growth and success under the leadership of founder Noel Lee. During this time, the company continued to innovate and expand its product line, introducing new technologies like the Monster Power surge protector and the Monster Cable Prolink line. In the 1990s, Monster Products became a household name, with its products appearing in popular movies and TV shows and earning endorsements from high-profile musicians and athletes. The company also expanded into international markets, establishing a presence in Europe, Asia, and other regions. Lee's passion for music and dedication to delivering the best possible audio experience helped to make Monster Products one of the most successful and respected companies in the audio industry during this time period.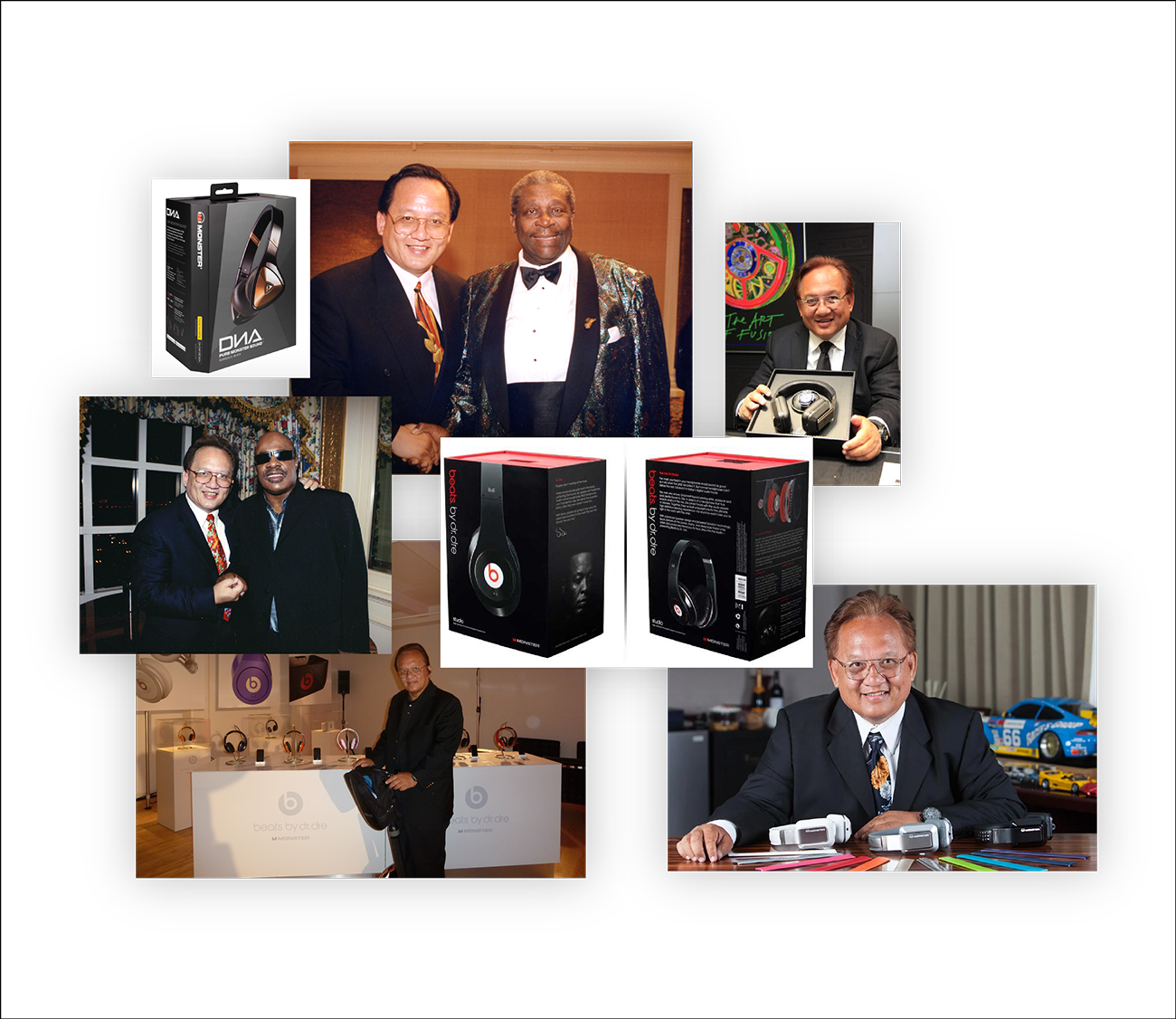 The Future - 2005-2023
From 2005 to 2023, Monster Products has continued to evolve and innovate, producing a wide range of high-quality audio products and accessories. During this time, the company has maintained its reputation for producing some of the best headphones, speakers, and cables in the industry, all while expanding its offerings to include smart home devices, gaming accessories, and more. In 2008, Monster Products partnered with Dr. Dre to create Beats by Dr. Dre headphones, which quickly became a cultural phenomenon and established Monster as a leader in the audio industry. Throughout this period, Monster has remained dedicated to its core values of innovation, quality, and integrity, constantly pushing the boundaries of what is possible in the audio and tech industries. With over four decades of experience and a commitment to excellence, Monster Products remains a trusted and respected brand in the world of audio and tech today.
ALWAYS LEAD. NEVER FOLLOW.