AUTHOR: Kenneth Woodham
REVIEW:
– Are you running out of outlets in your room on the Death Star? Is your Tie Fighter short on power options? Do laser blasts cause power spikes? Have I got the surge protector for you. No, it's not affiliated with our favorite sci-fi space opera but the Monster Power Center Vertex XL surge protector looks like something Kylo Ren or Darth Vader might use.
What is it?
The Monster Power Center Vertex XL is a surge protector with a tethered USB power hub.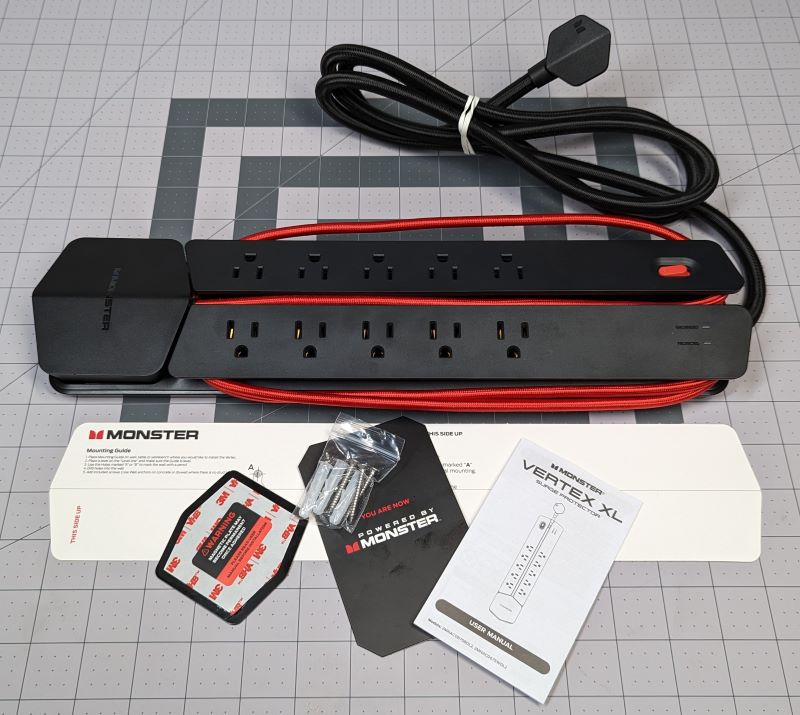 What's in the box?
Monster Power Center Vertex XL surge protector
Metal plate with 3M adhesive to mount the magnetic USB power hub
Mounting guide template
Screws and anchors
Warranty card
Hardware specs
5,000 Joule Rating
10 Grounded AC Outlets
6 Foot Detachable Magnetic USB Hub
20W USB-C Power Delivery Port and 2 Fast Charge USB-A Ports
Spill-Proof Cord with a Combined Reach of 10 Feet
Design and features
The Monster Power Center Vertex XL surge protector has to be one of the coolest-looking surge protectors out there. It's sleek and angular. It's black and red and Monster all the way. It offers 10 outlets along with 2 USB A ports and 1 USB C port for charging devices. I currently have 2 monitors, a laptop, desktop speakers, and a lamp plugged in, leaving me 5 outlets open and not blocked by wall warts.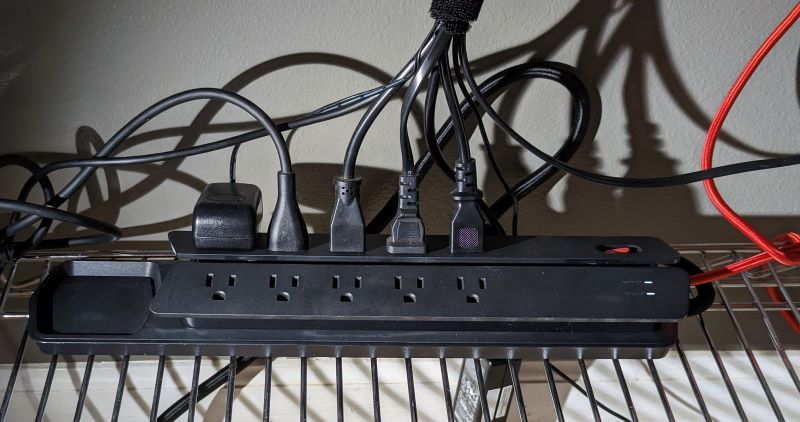 The power cord is branded with the logo and has a braided sheath. Slick, huh?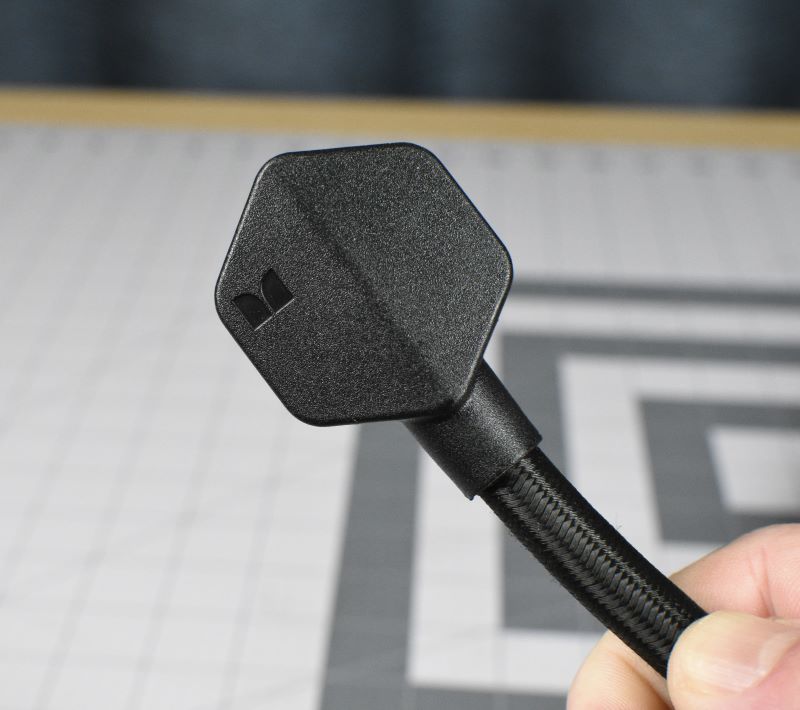 The Power Center Vertex XL has a detachable but tethered USB power hub. It's cord's sheath also has a braided cover but here it's red.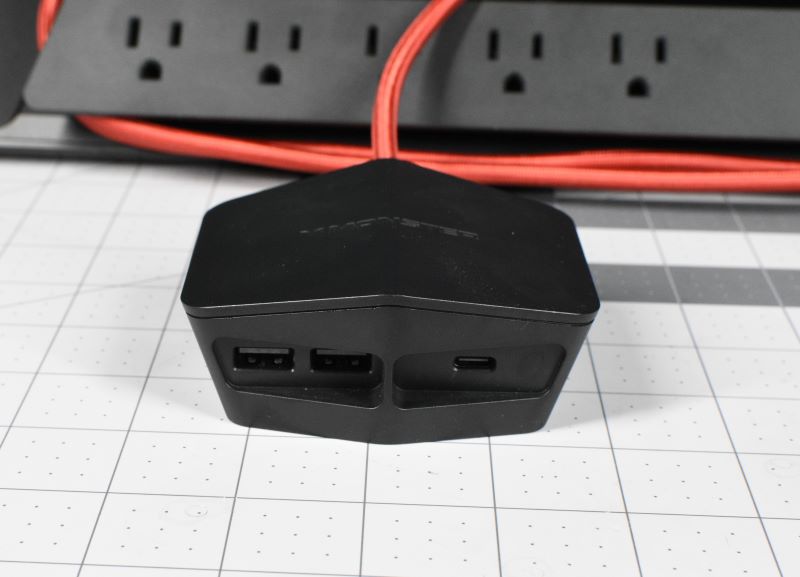 Monster has tagged the top of the USB power hub as well.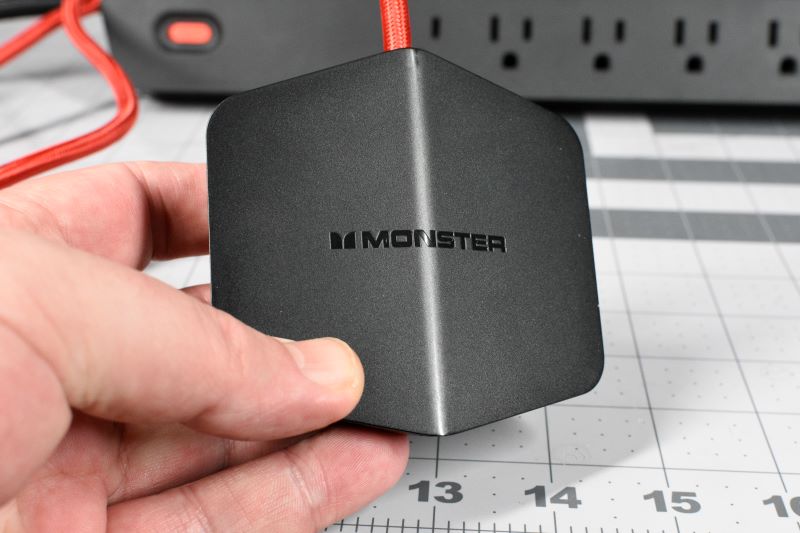 The coolest thing about it though is the 6′ of cable you have to place it pretty much wherever you want and not have to climb under your desk to plug your charger in. There's plenty of cord length to put it right on your desktop.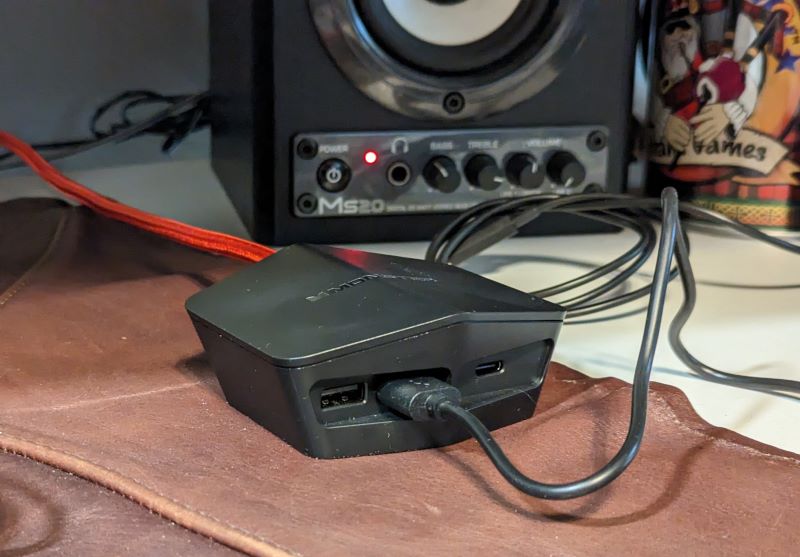 And if you find a spot you want it mounted to permanently, then stick the metal hexagon there.The hub can then attach magnetically to it.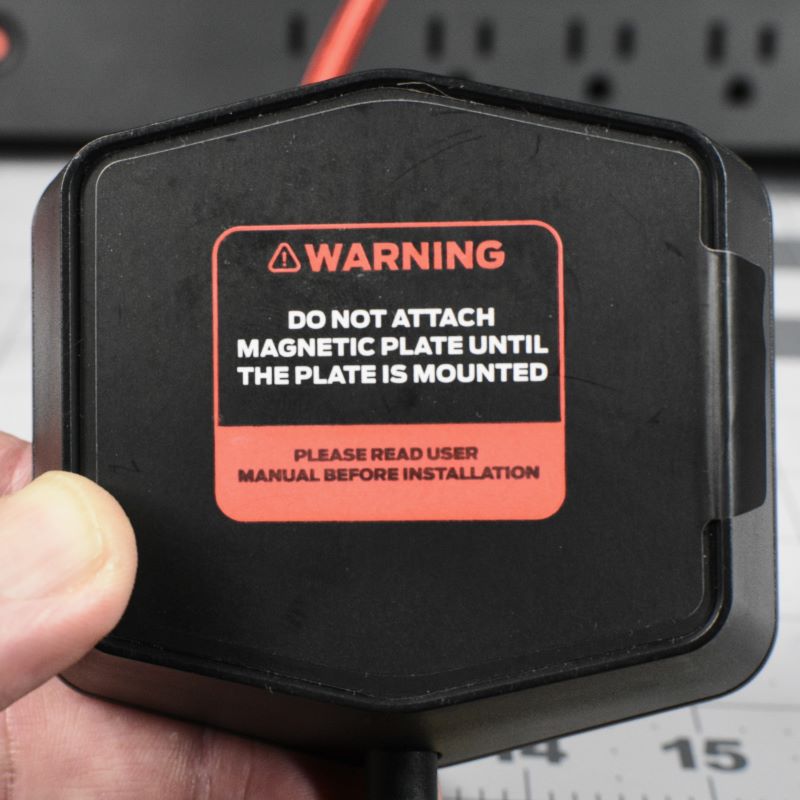 I'm not sure why you can't attach the plate until it's mounted, but I'm not going to find out either. I'm still trying to decide if I mount it on the top or bottom of my desk. Decisions, decisions. First-world problems I know. Finally, Monster offers a $300,000 connected equipment guarantee. If any device fails due to power issues while connected, Monster will replace its value up to $300K!
What I like
10 outlets with enough room between them
The USB hub
Heavy duty cords
The optional magnetic mount
Connected Equipment Guarantee
What I'd change
Final thoughts
I like the Monster Power Center Vertex XL. It's more compact than what I was using before and there's enough space between the outlets even with some wall warts plugged in. I've trusted Monster power-related products for years. I have one for our entertainment center that's been going for at least a decade. Living here in NW Florida we get some rough weather at times, so power spikes are normal along with power outages. I'm glad I now have this surge suppressor to replace the glorified power strip I was using before. Click the links below to check them out.
https://the-gadgeteer.com/2023/03/19/monster-power-center-vertex-xl-surge-protector-review-approved-by-both-sith-lords-and-apprentices-alike/