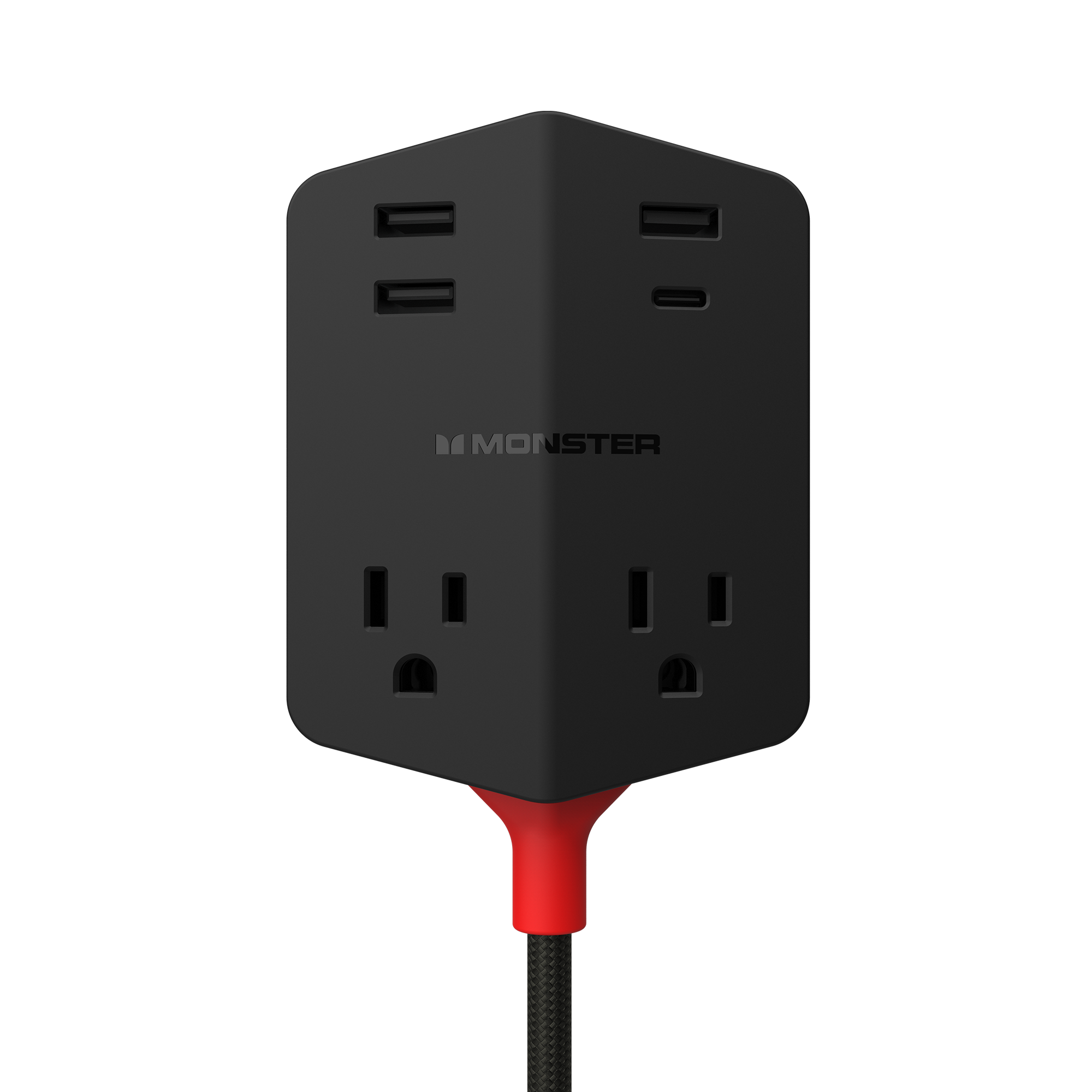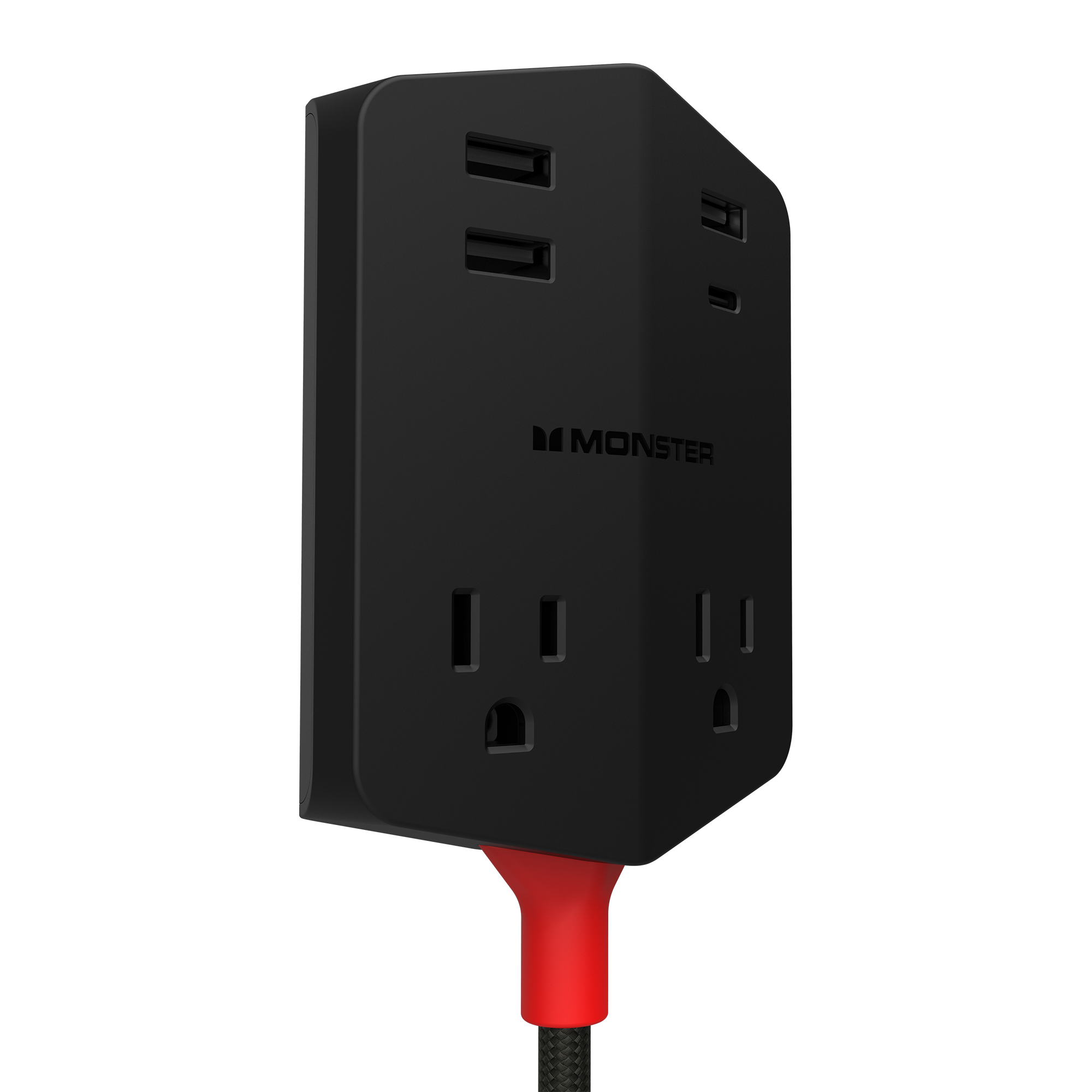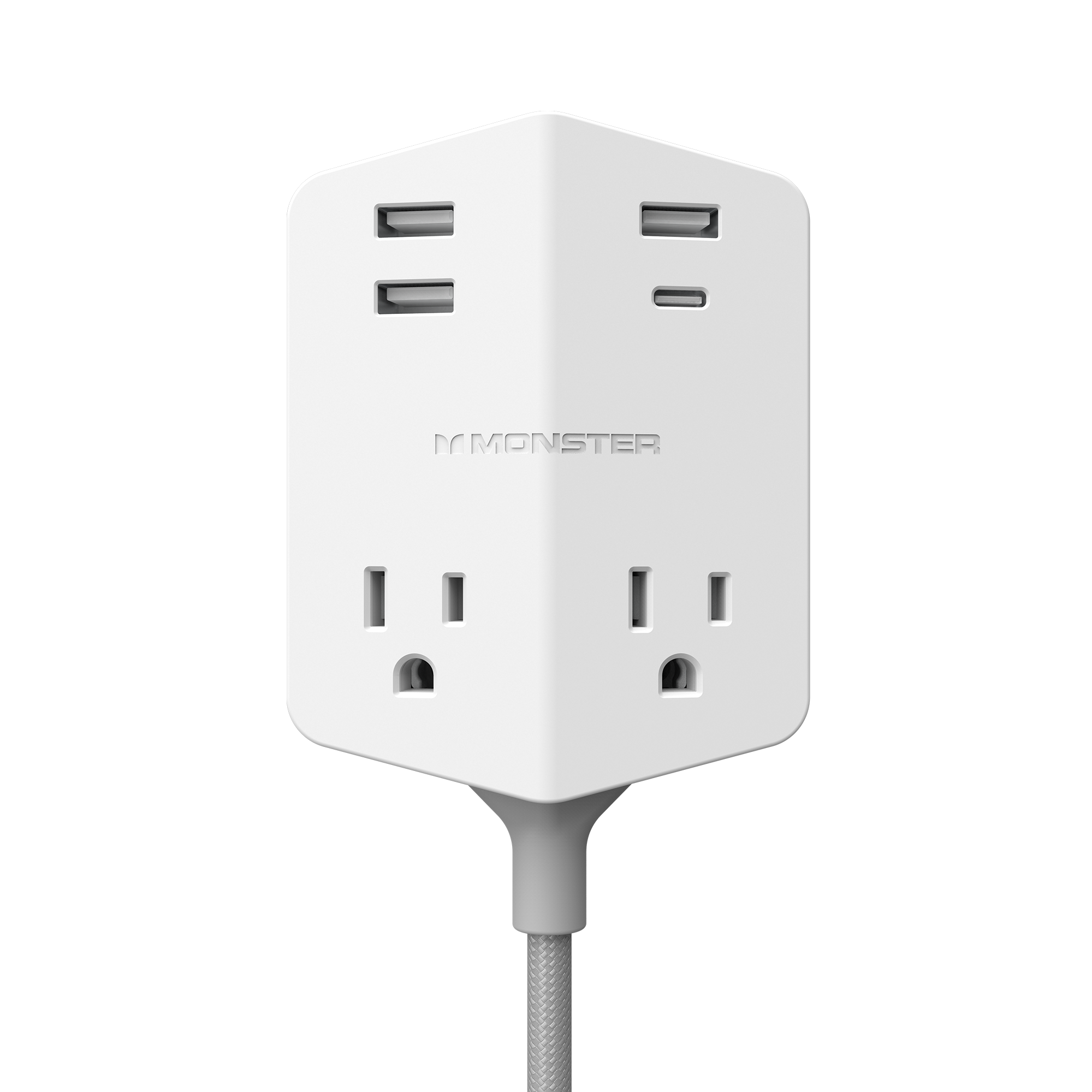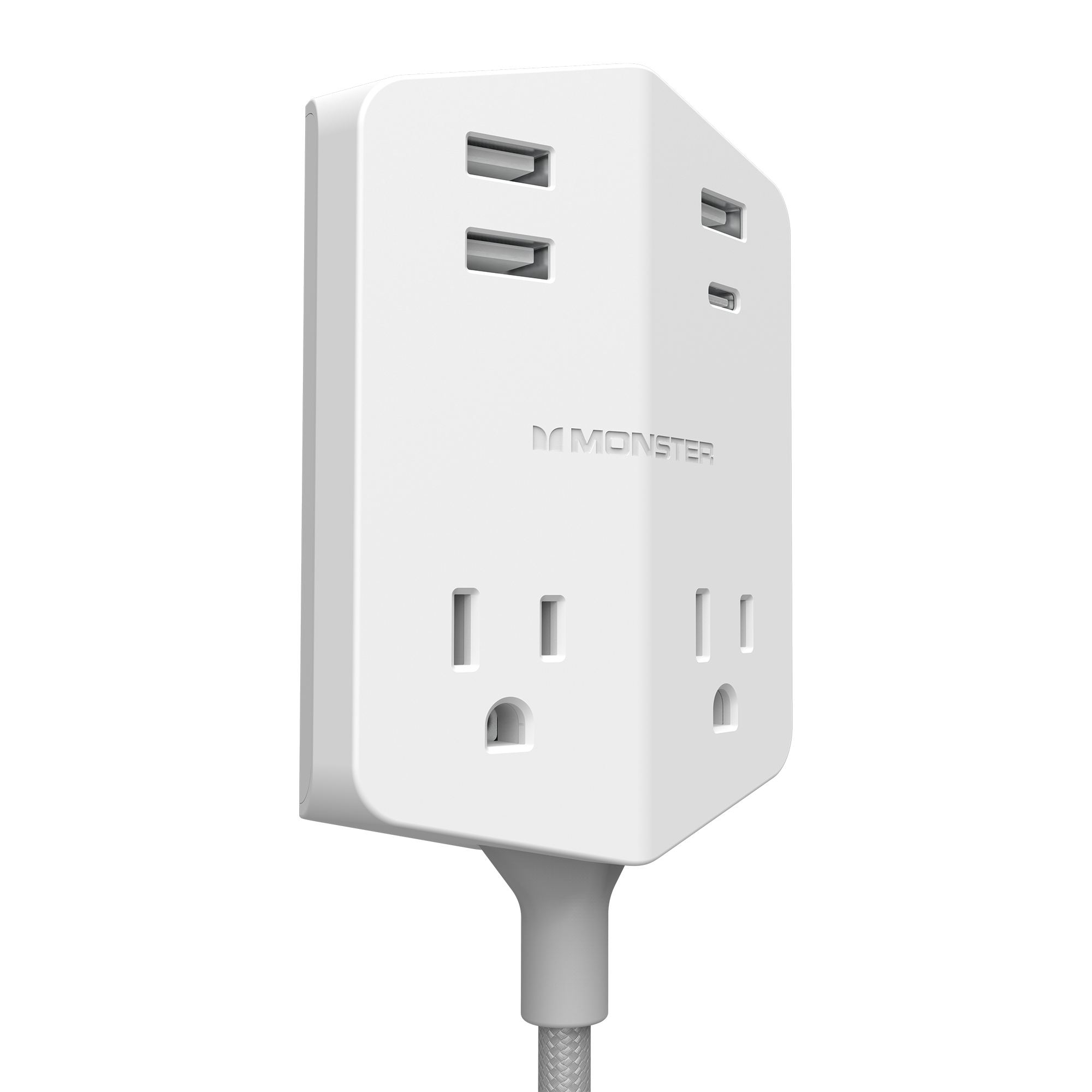 Power Shield
---
Power Shield is a moveable power outlet that brings power to hard-to-reach places.
2 Grounded AC Outlets
3 Ultra-Reliable USB-A Ports
1 Power Delivery USB-C Port
6-Foot Double Braided Nylon Cord
Powerful Rare Earth Magnetic Plate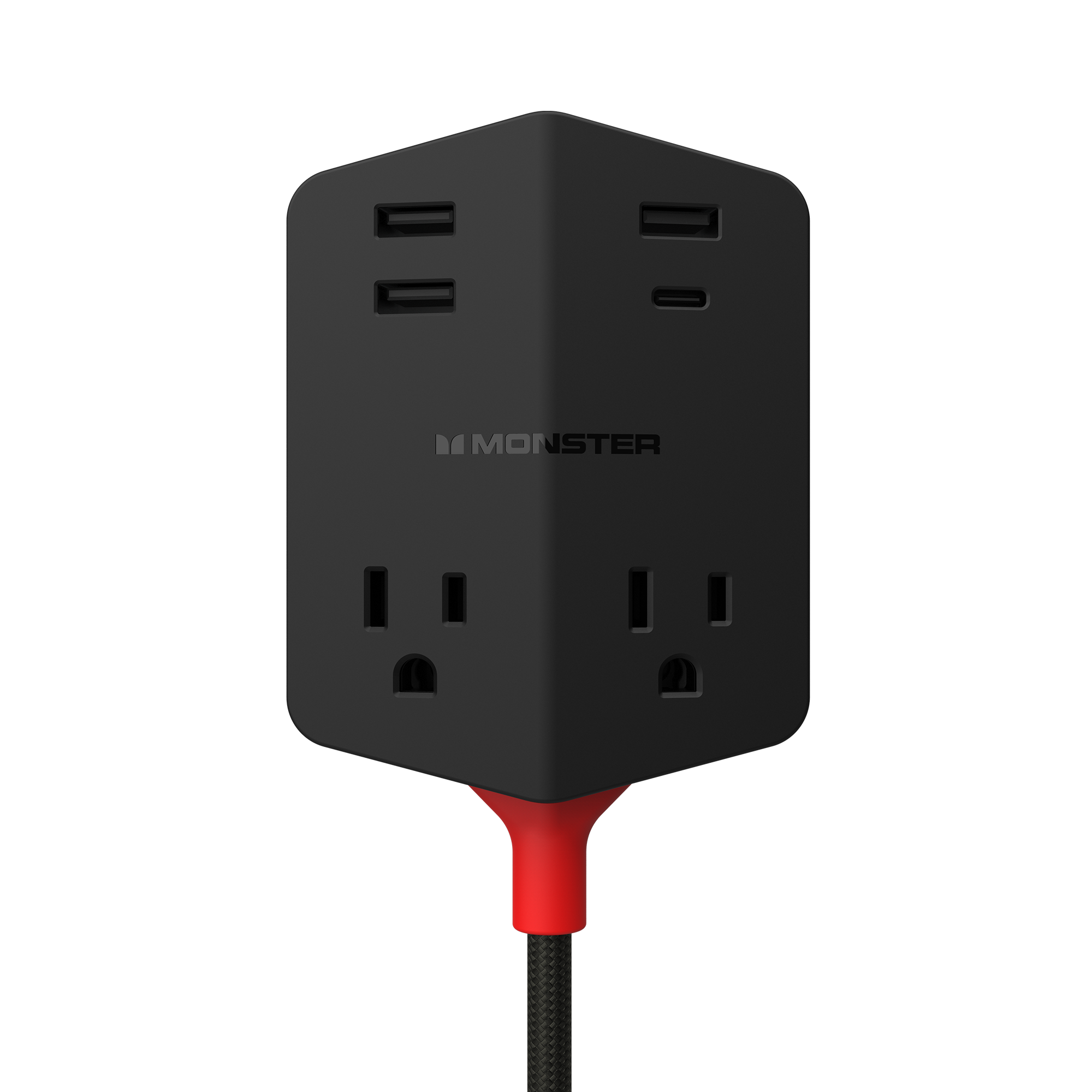 At long last
A cord that actually matters. We know you need to be able place Power Shield in spots that are hard to reach. That's the point. With a six foot, nylon-wrapped double-braided cable, Power Shield can always be within an arm's reach.
Oh, snap!
A rare earth magnet - one of the strongest on Earth - is used to snap Power Shield onto a surface. The result? Shield feels as though it was actually built into the surface. When we say this is a moveable power outlet, we mean it.
Better than your average outlet
More than a moveable power outlet. Power Shield is a better outlet. With three Fast Charge USB-A ports, a Power Delivery USB-C port, and two AC outlets, you'll wish every outlet was like Power Shield.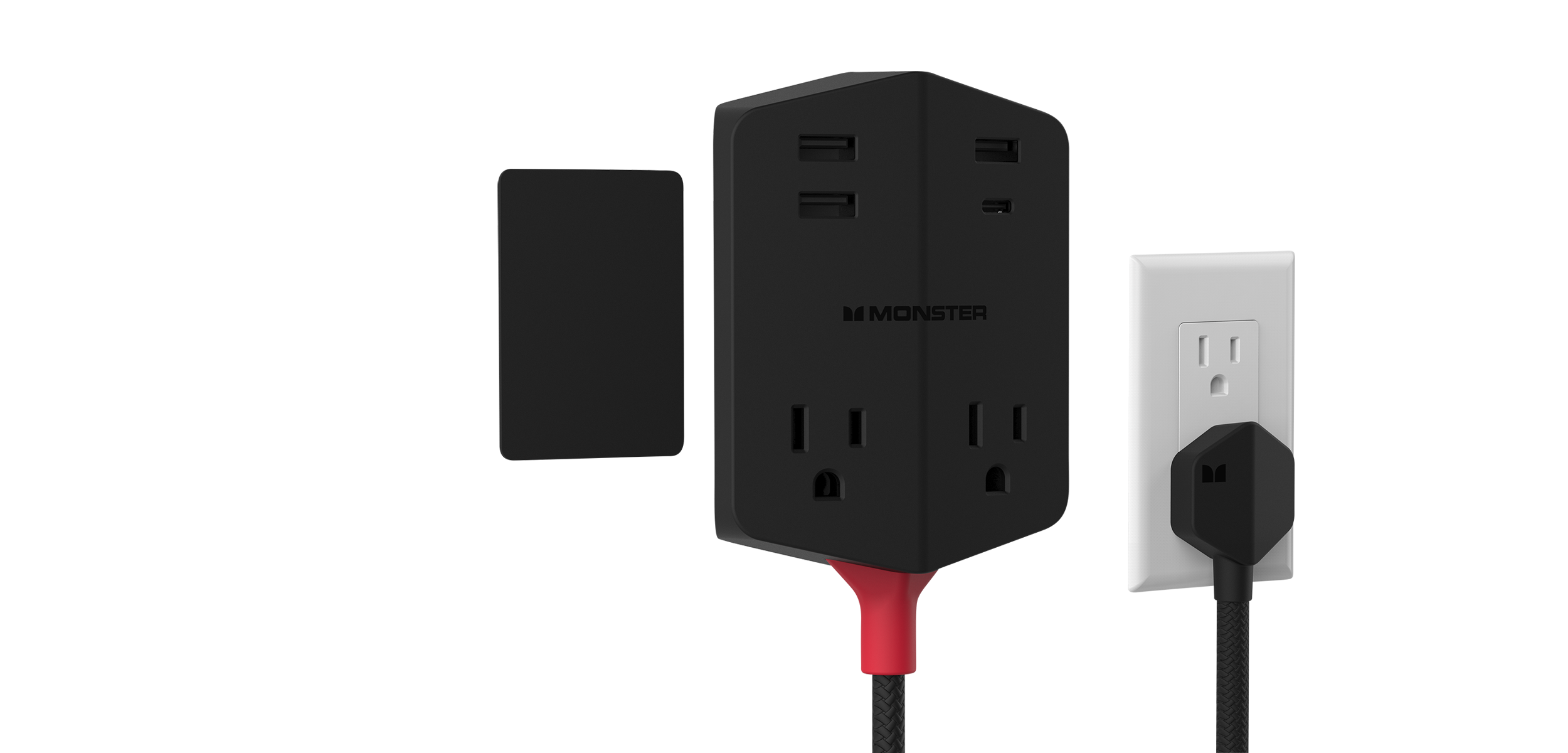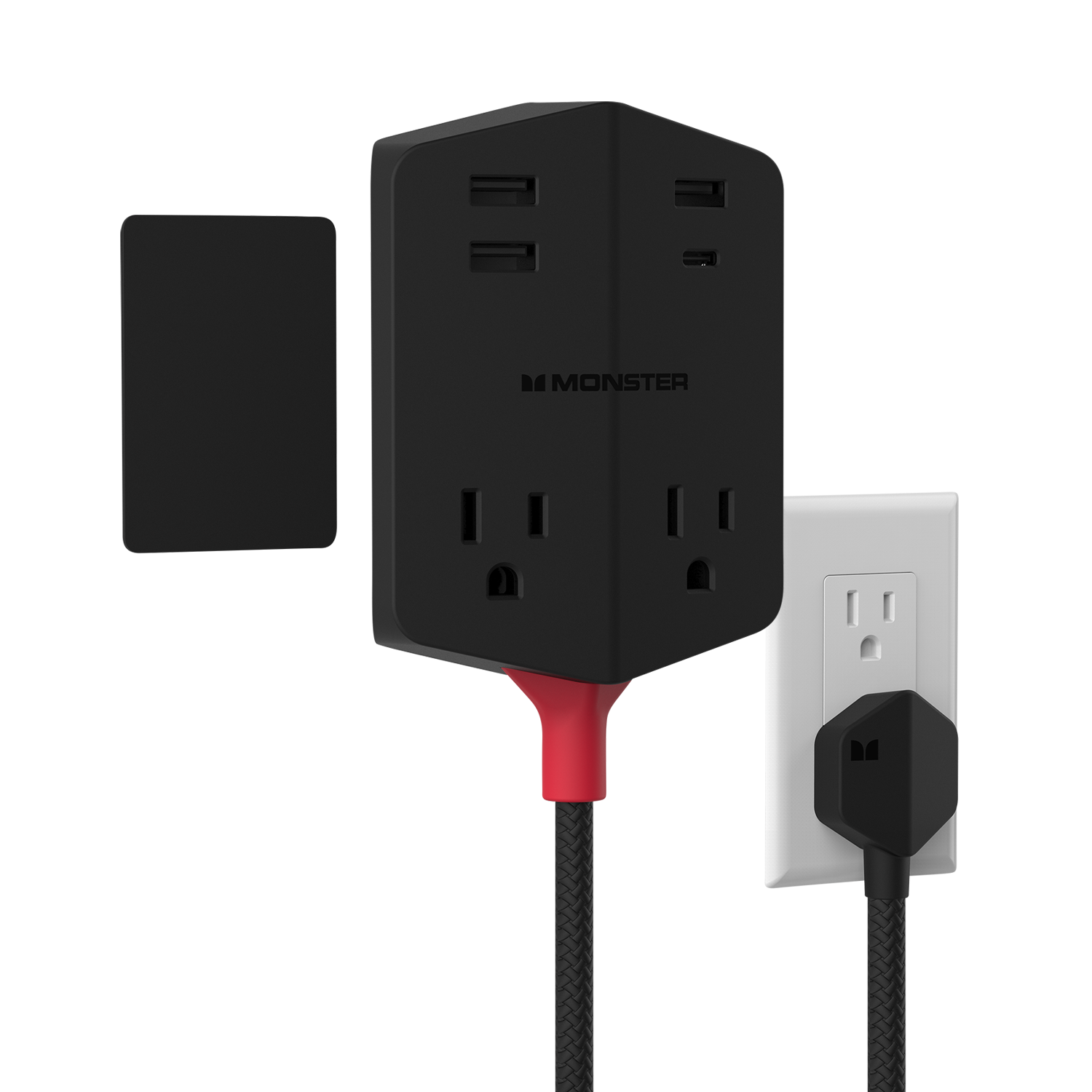 RARE EARTH MAGNET
A rare Earth magnet ensures it will stay securely attached with a flush, built-in look.
3 USB-A / 1 USB-C
Three Fast Charge USB-A ports that fit standard USB devices, and one Power Delivery USB-C port so powerful, it can fast charge 50% of an iPhone within 30 minutes.
2 AC OUTLETS
Two standard AC ports to power your equipment. While they may look ordinary, the power sources are housed with exceptional materials and components that Monster is known for, so your plugs are in good hands, err... ports.
ULTRA SLIM PLUG
Fit the plug virtually anywhere because of its slim and sleek design.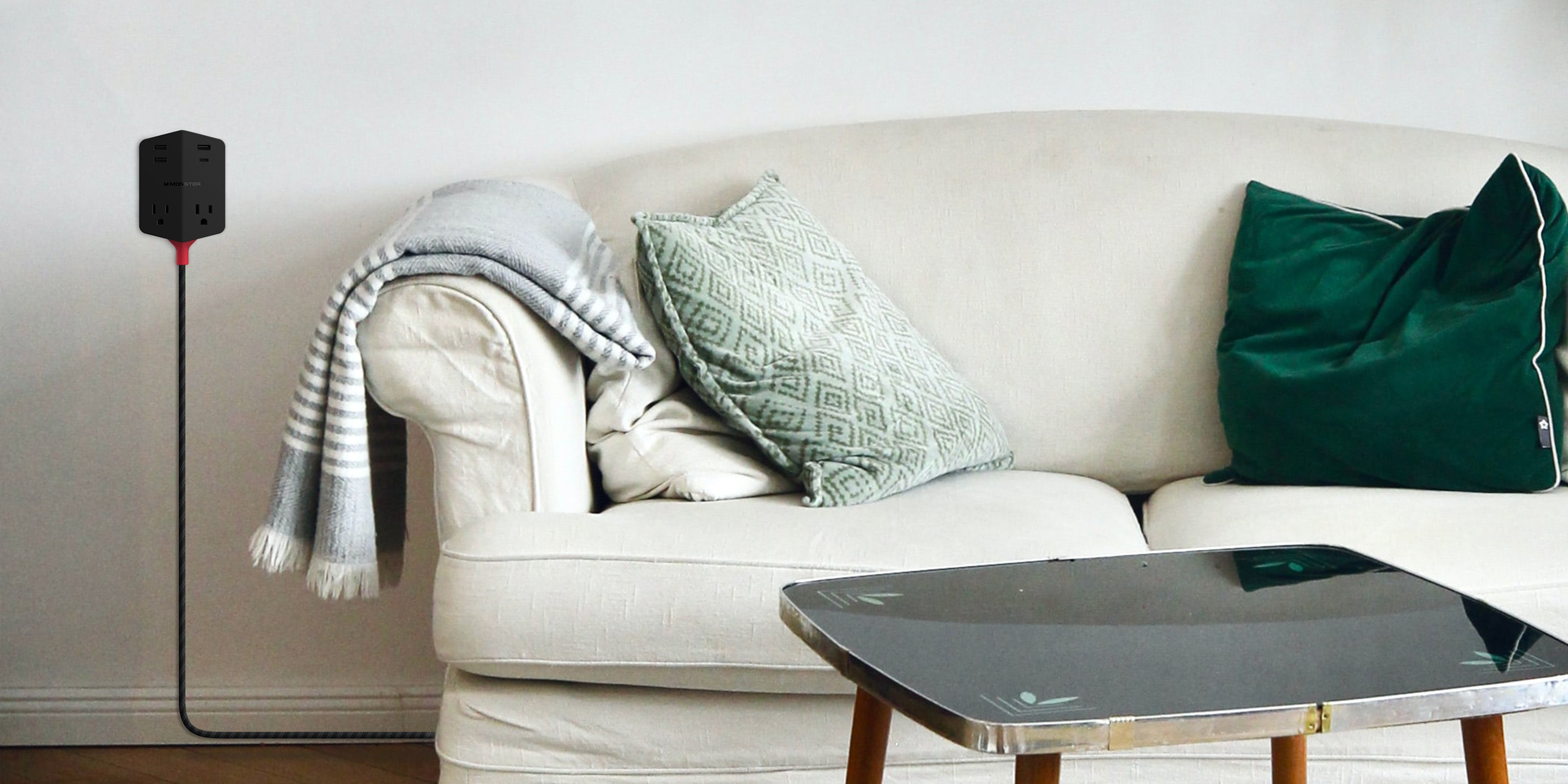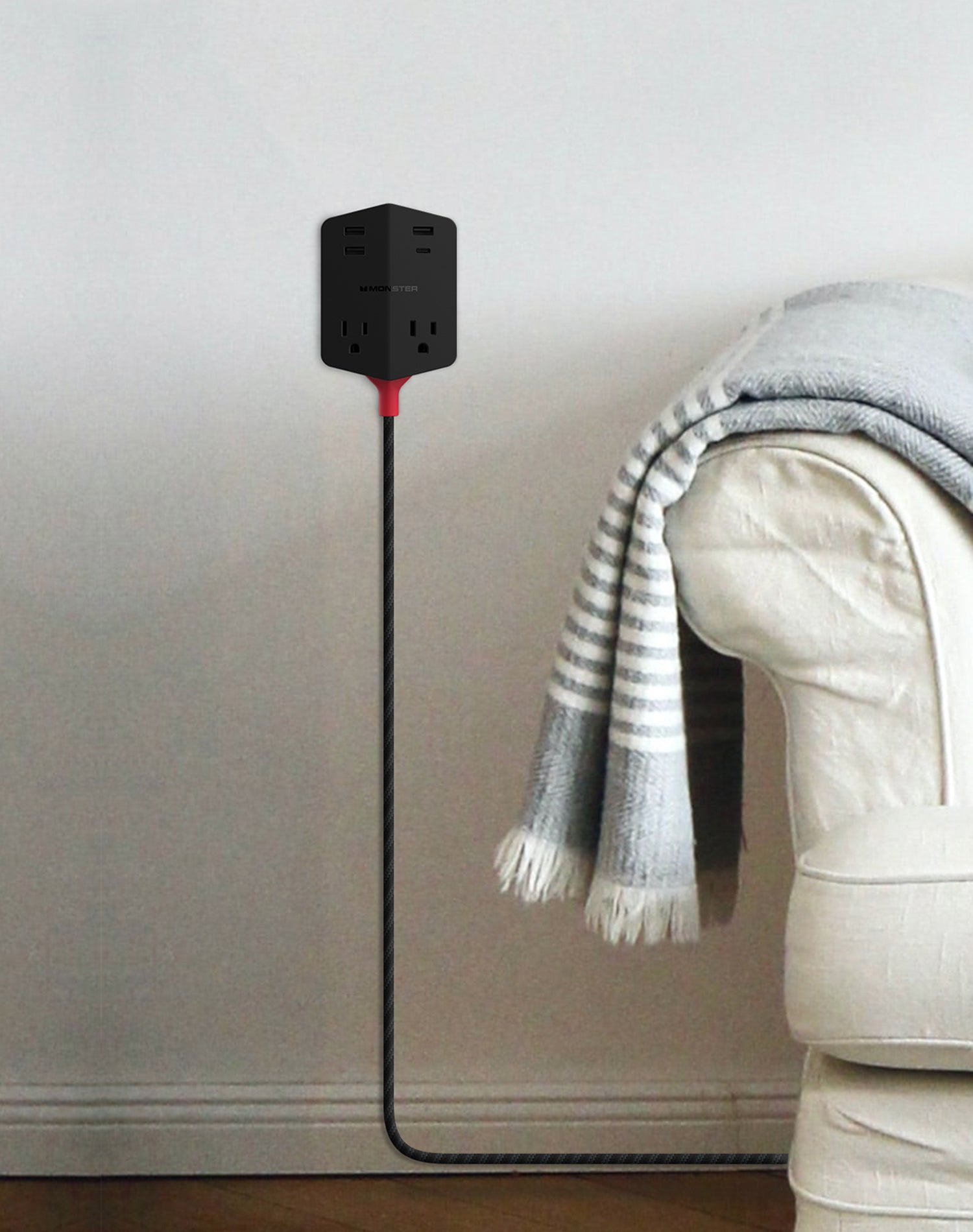 Modern power for modern spaces
Power Shield was designed to complement contemporary spaces. Now you can add power to designer rooms without compromising style.
COMPARE OUR OUTLET EXTENDERS
Connected Equipment Warranty (CEW)
All original. All Monster.
From LED headset stands to affordable power strips, every product shares Monster's historic reputation for the greatest components, highest quality materials, and industry-leading performance.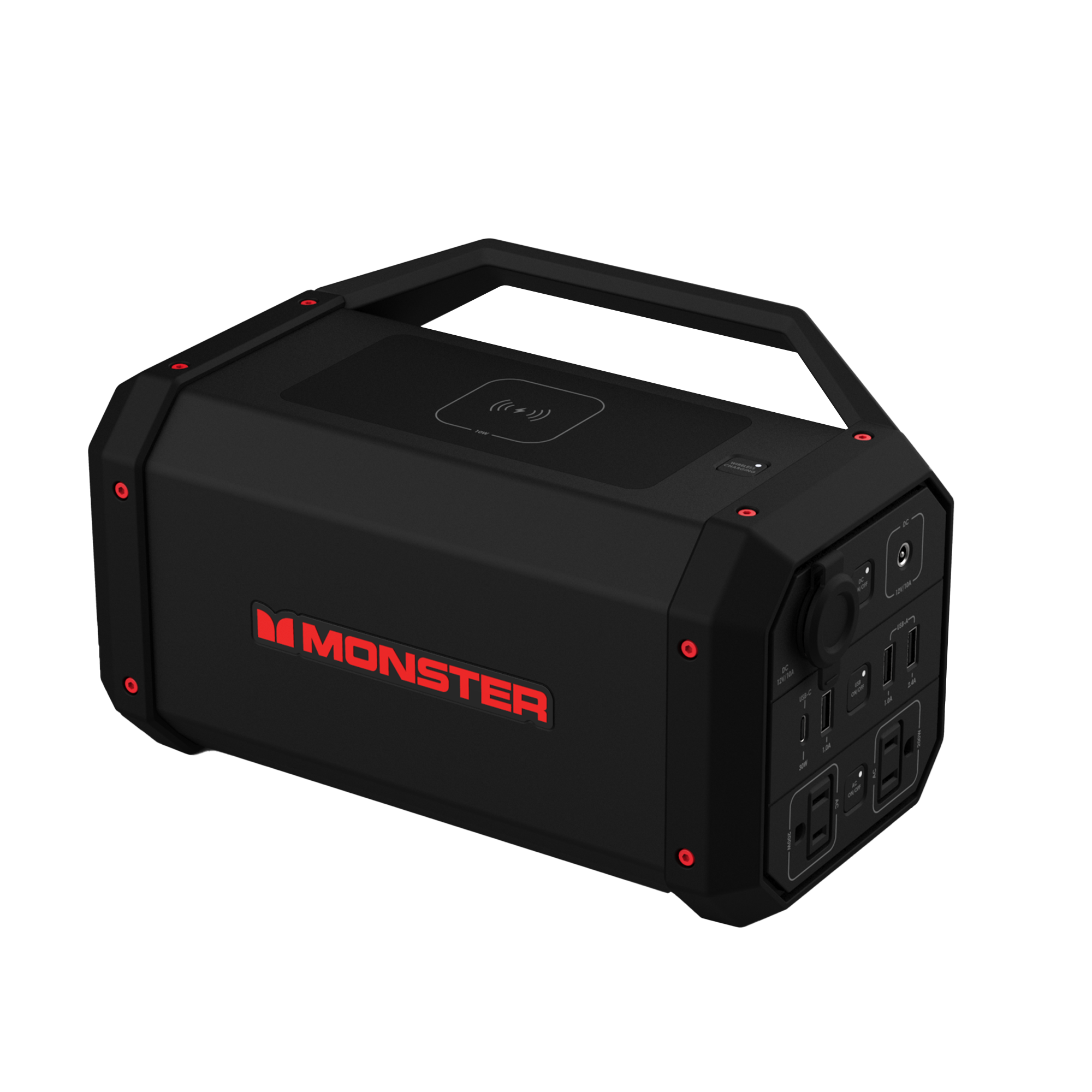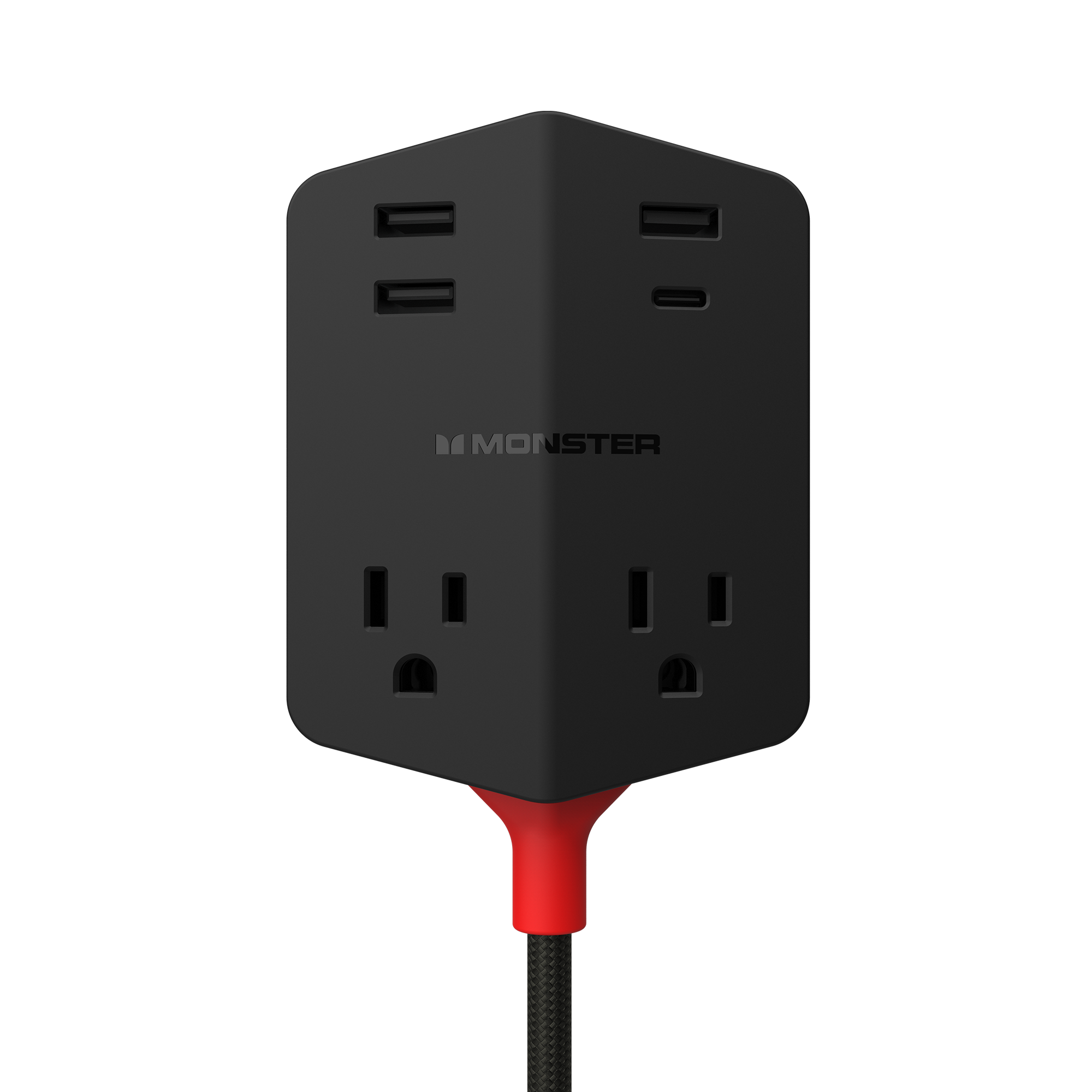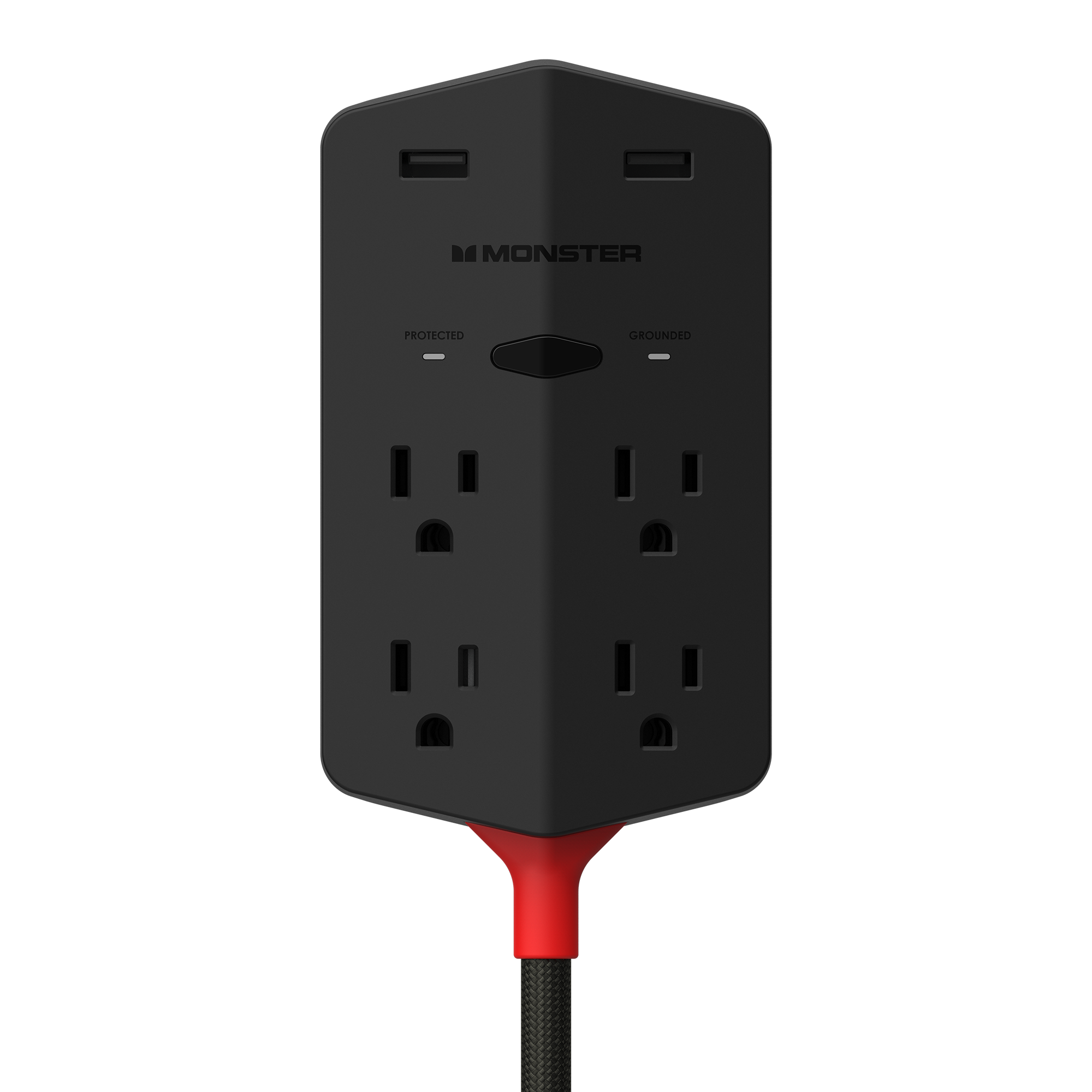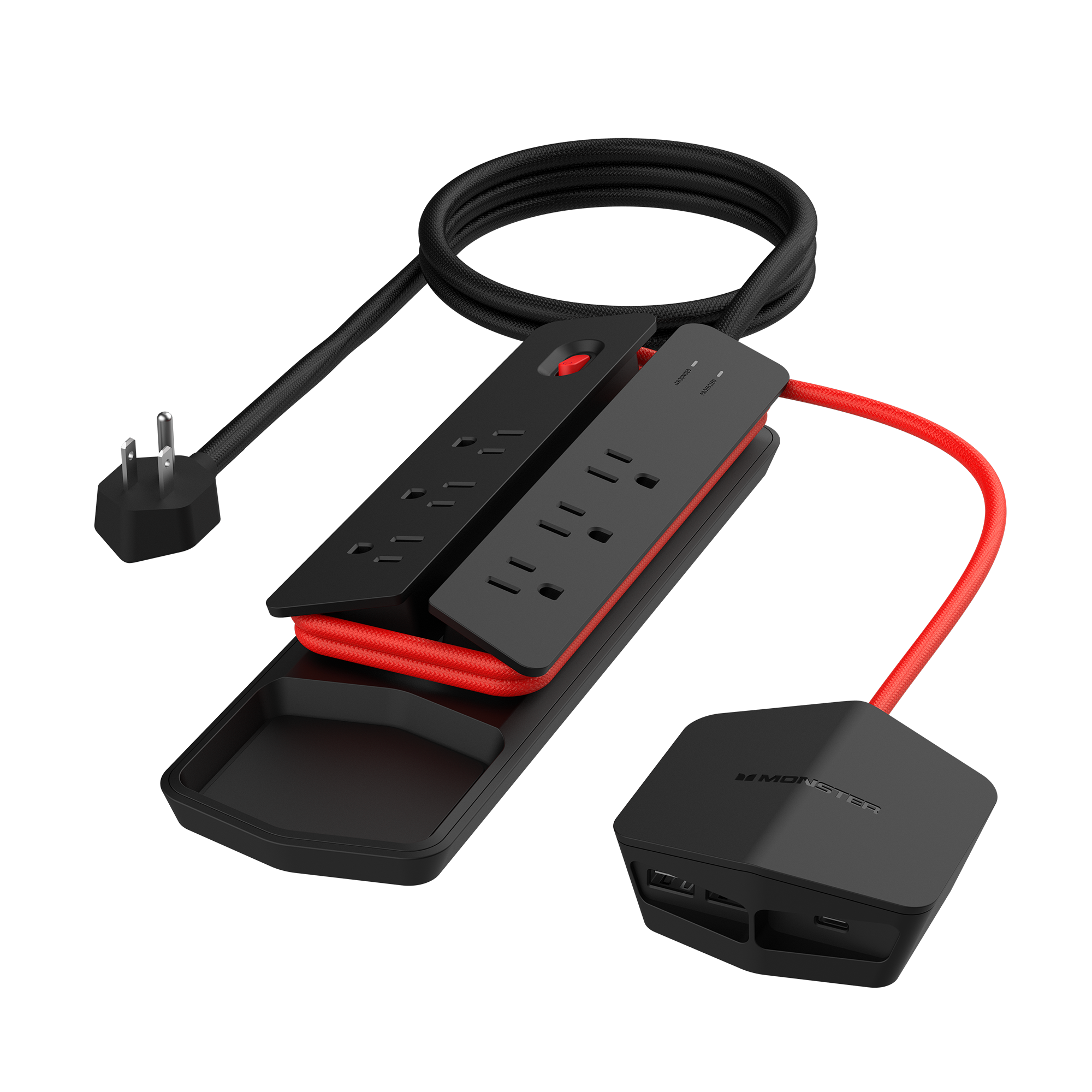 Save $150.00