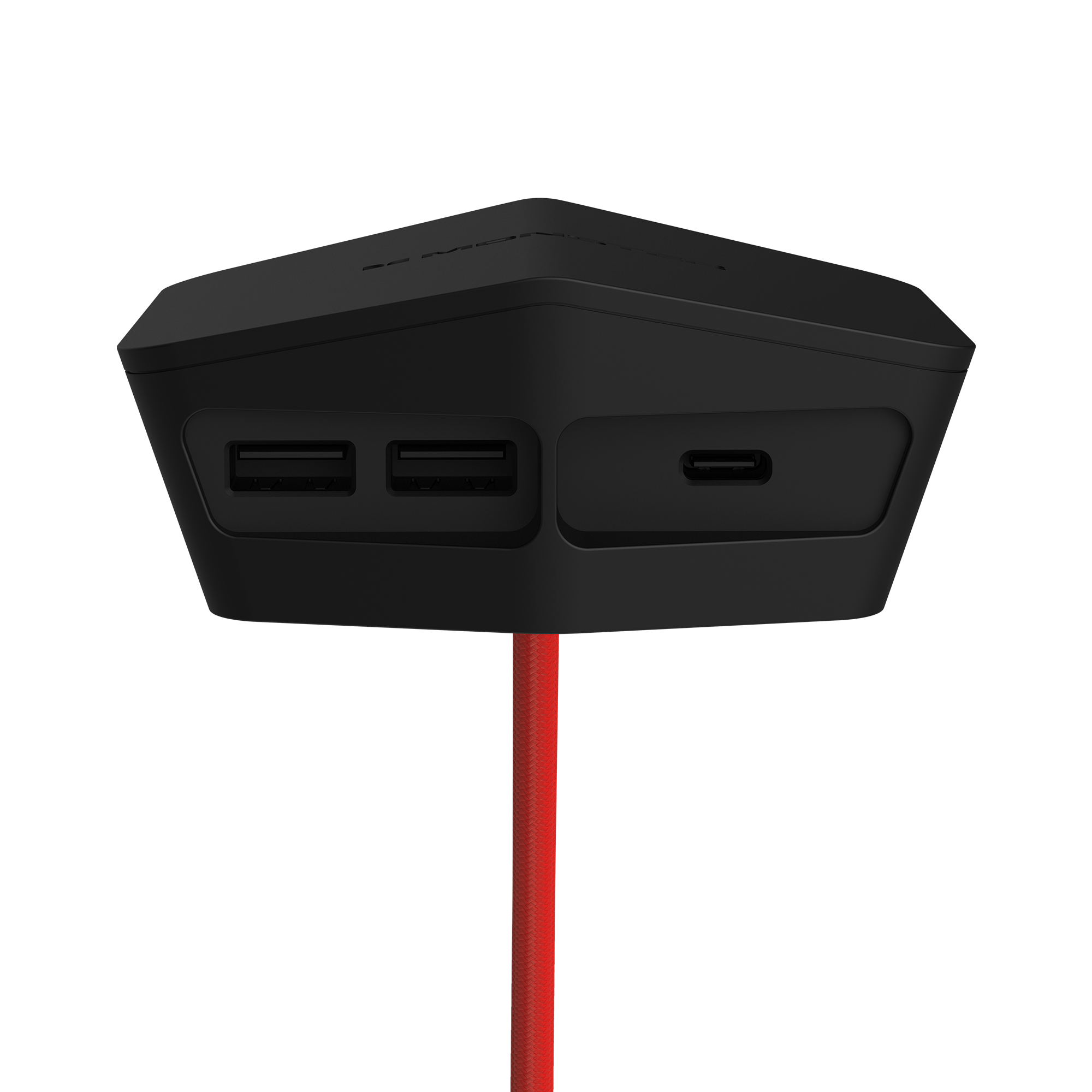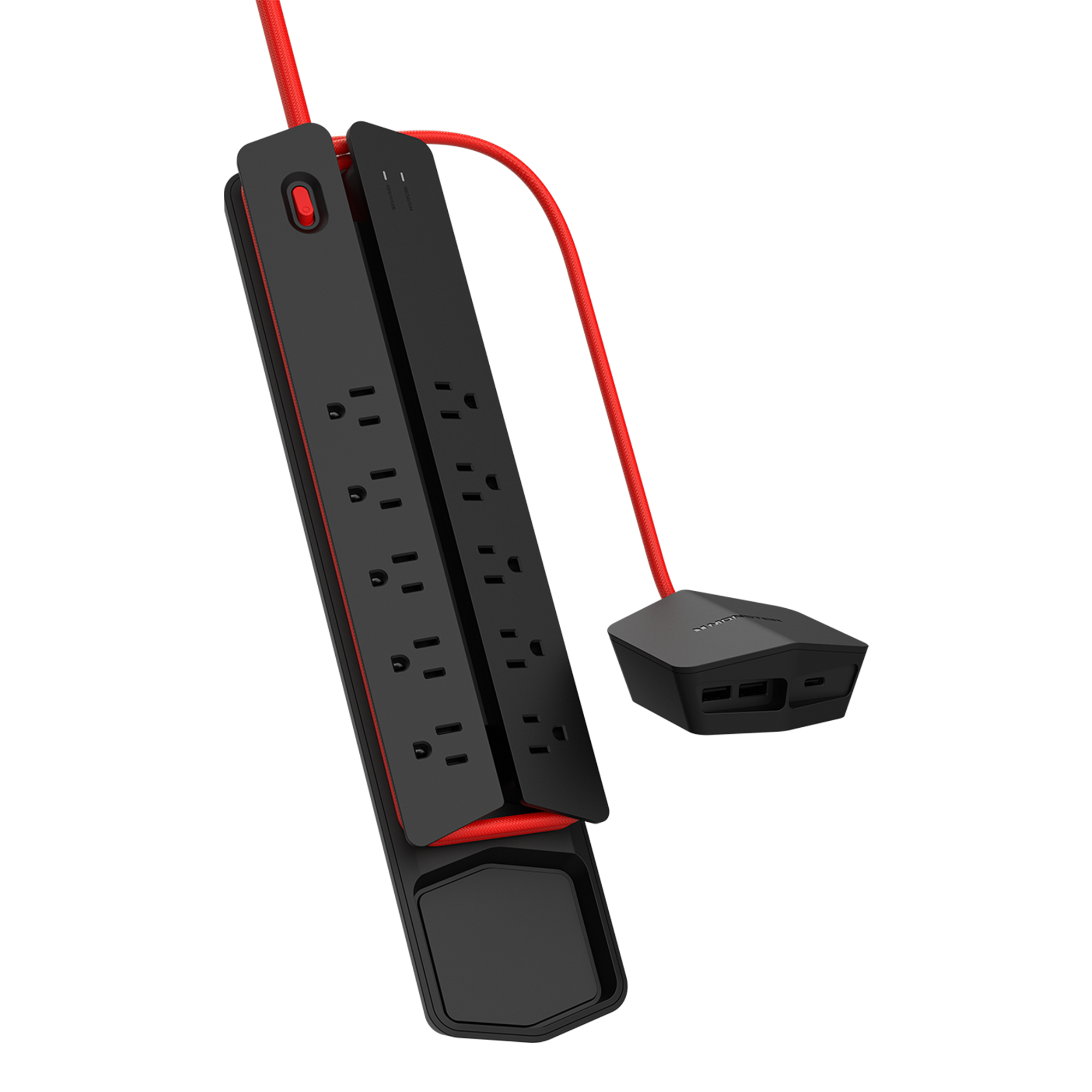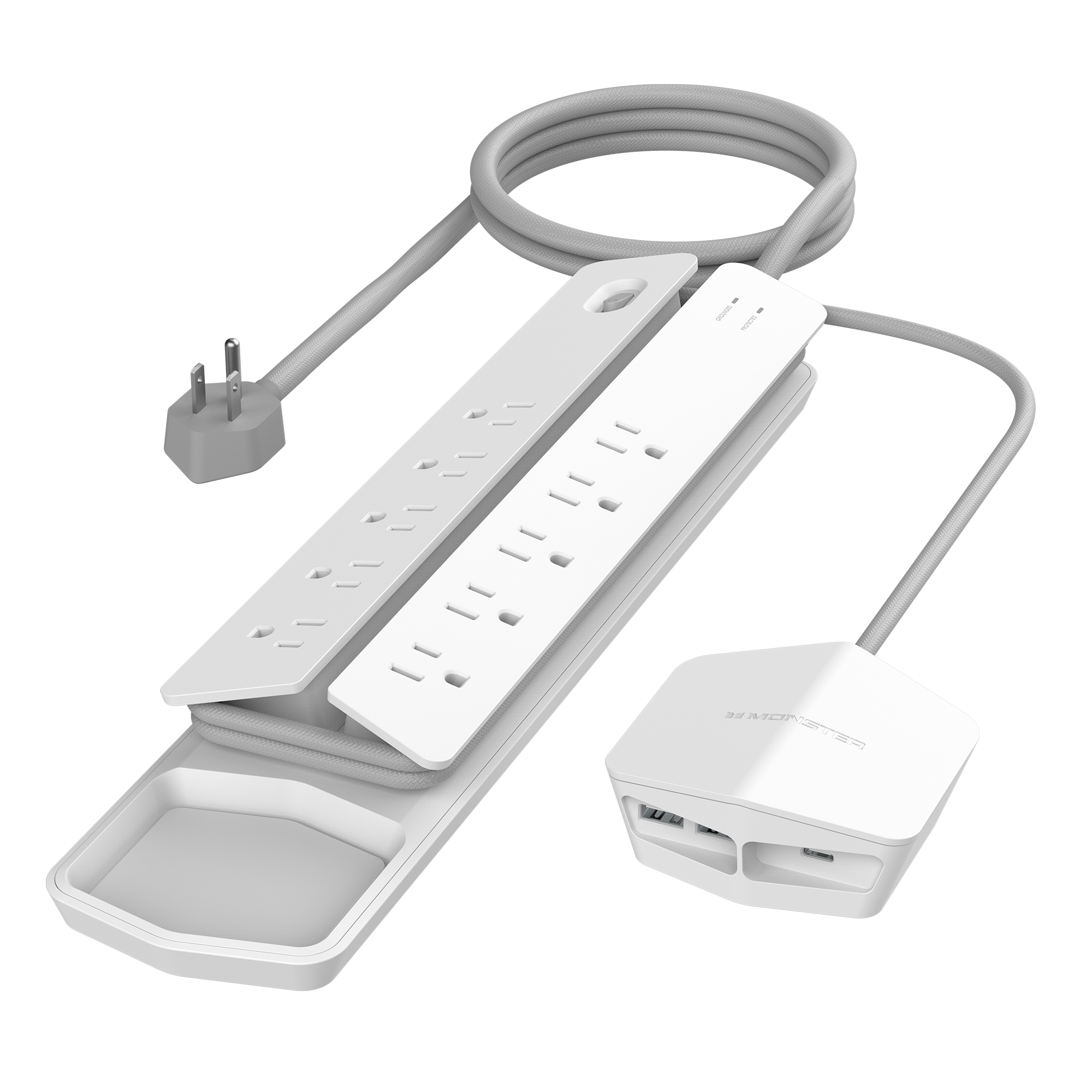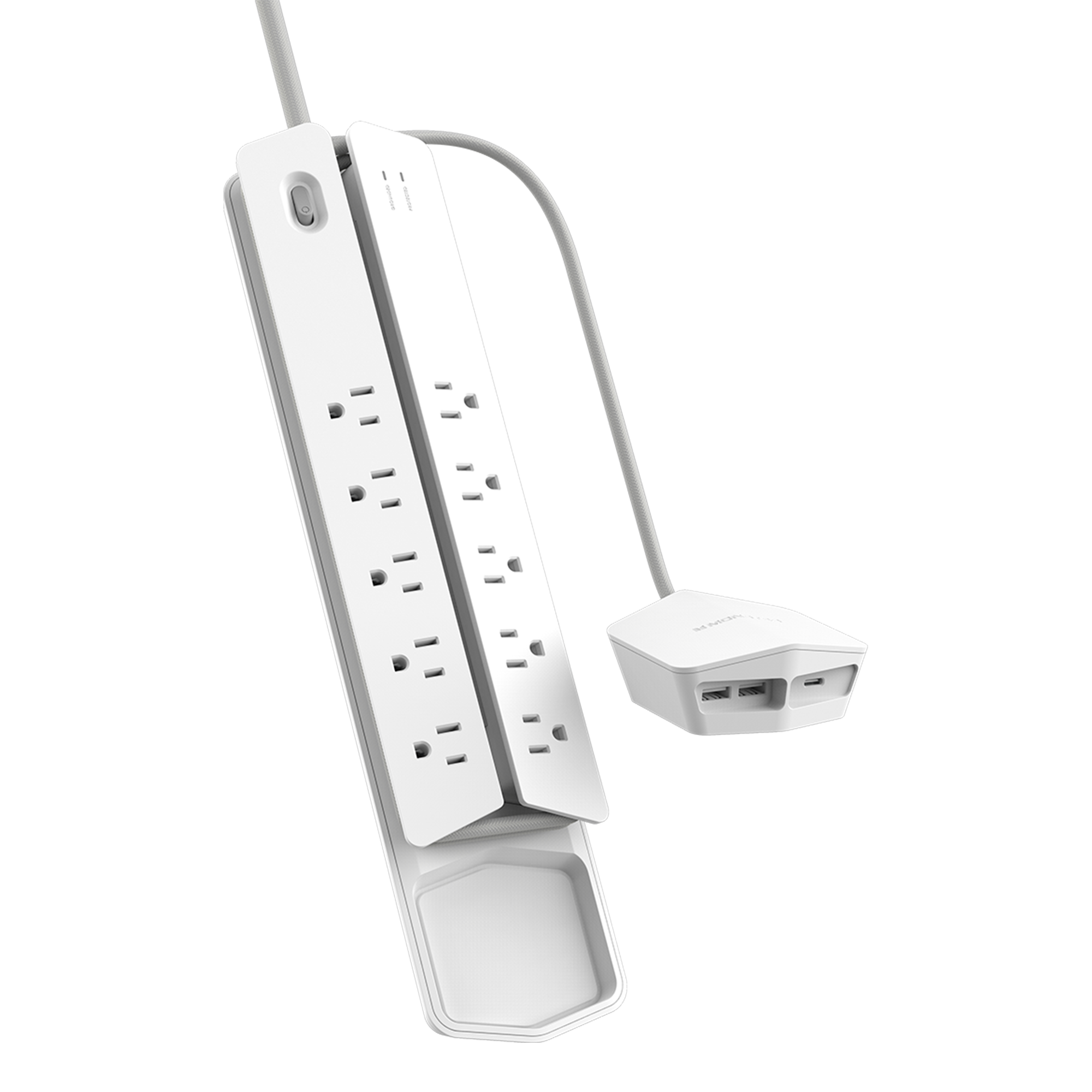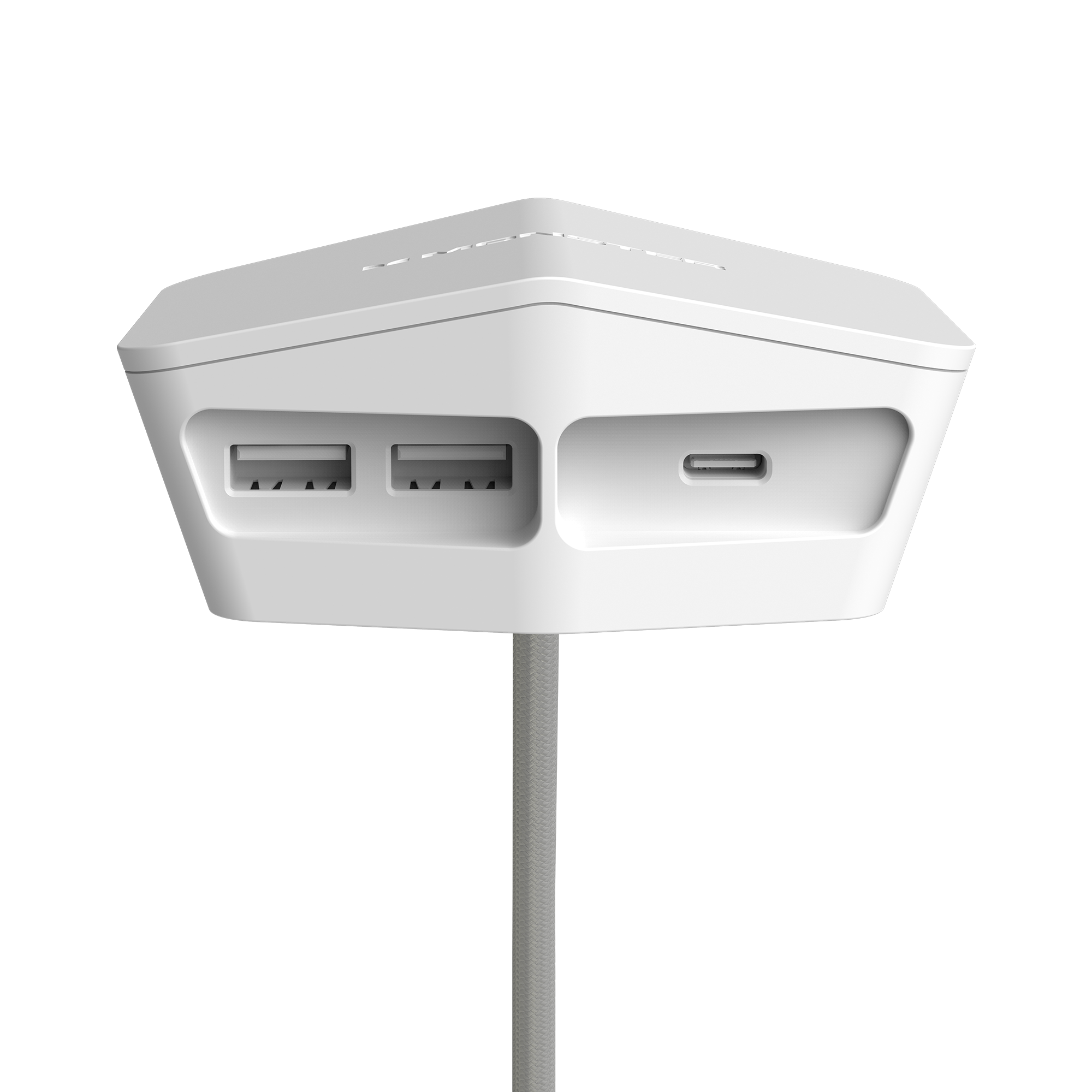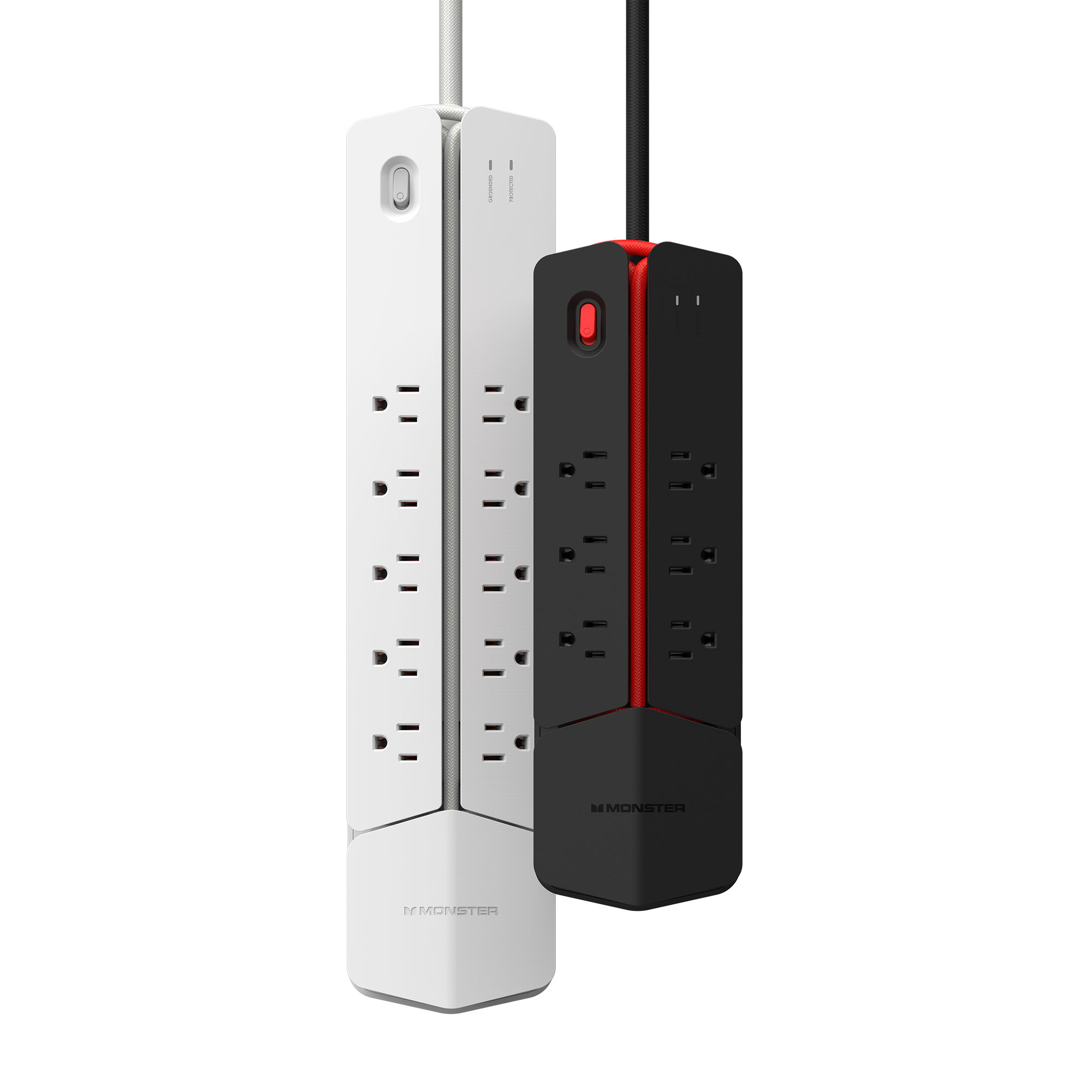 Power Center Vertex XL
---
Power Center Vertex XL is an elite surge protector with a detachable USB power hub.
5,000 Joule Rating
10 Grounded AC Outlets
6 Foot Detachable Magnetic USB Hub
20W USB-C Power Delivery Port and 2 Fast Charge USB-A Ports
Spill-Proof Cord with a Combined Reach of 10 Feet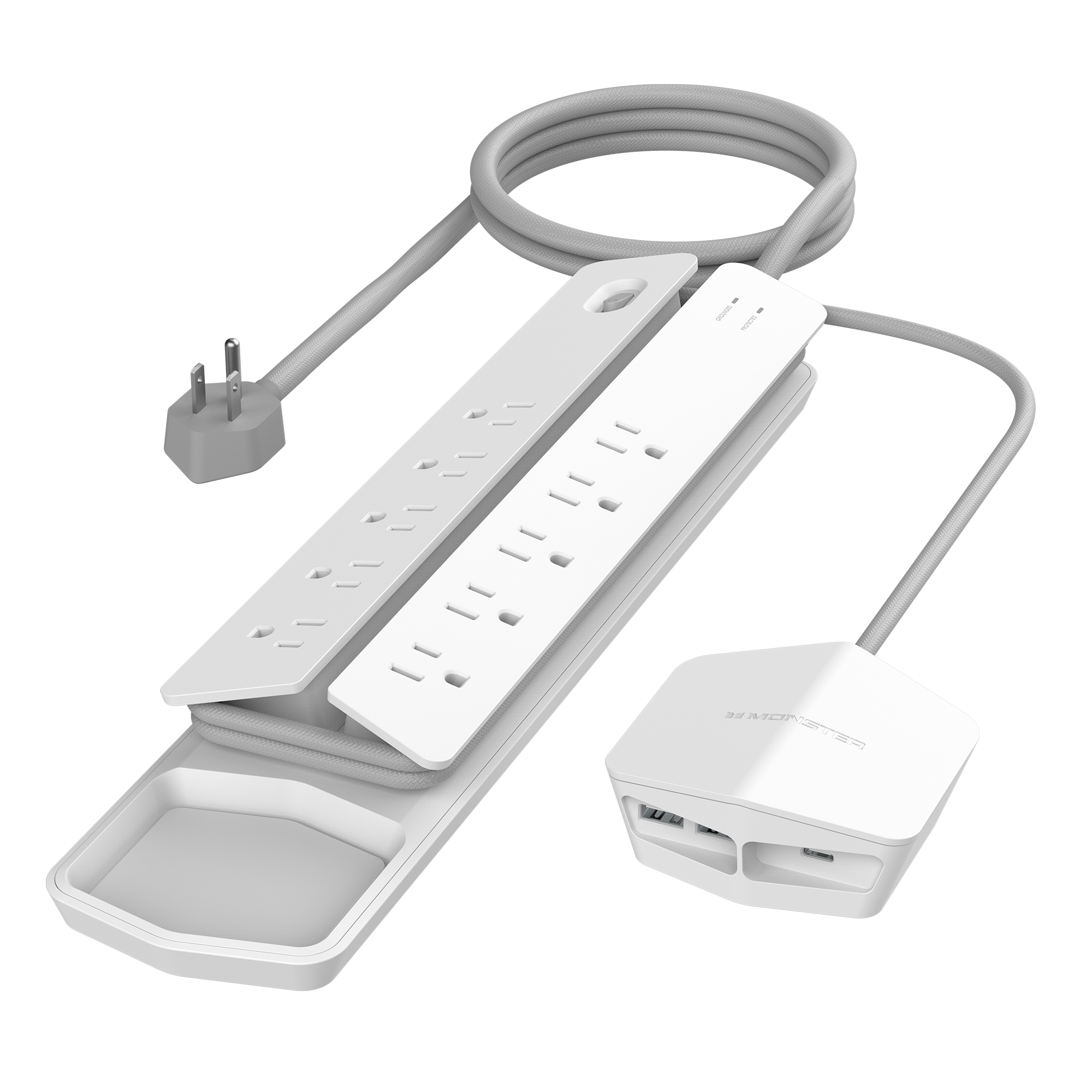 Surge protection for a smarter world
10 AC ports. A magnetic hub with a 20W Power Delivery USB-C and 2 USB-A fast charge ports. A 6 foot nylon-braided cord unaffected by spills. 5,000 joules of protection. And the finest craftsmanship in the history of surge Protection. Power Center Vertex XL is more than a surge protector: it's a power tool.
6 Foot
Tangle-free, double-braided nylon cord
5,000
Extraordinary surge protection
3 USB
Extendable magnetic power hub
Because your devices deserve it
The technology we own is an extension of our lives. It's beautiful, it's innovative, and it's important. It's time we start protecting it with a device that's worth it.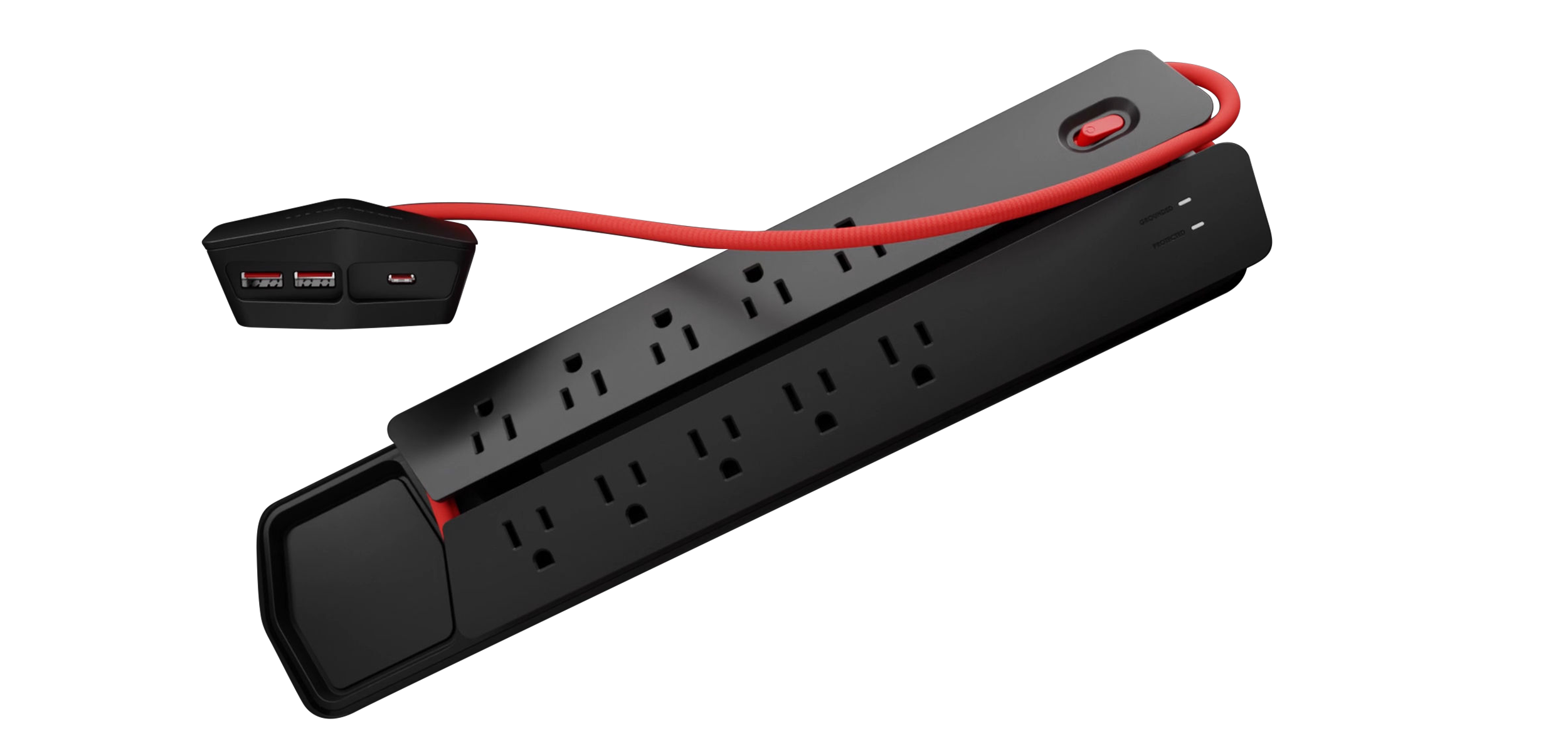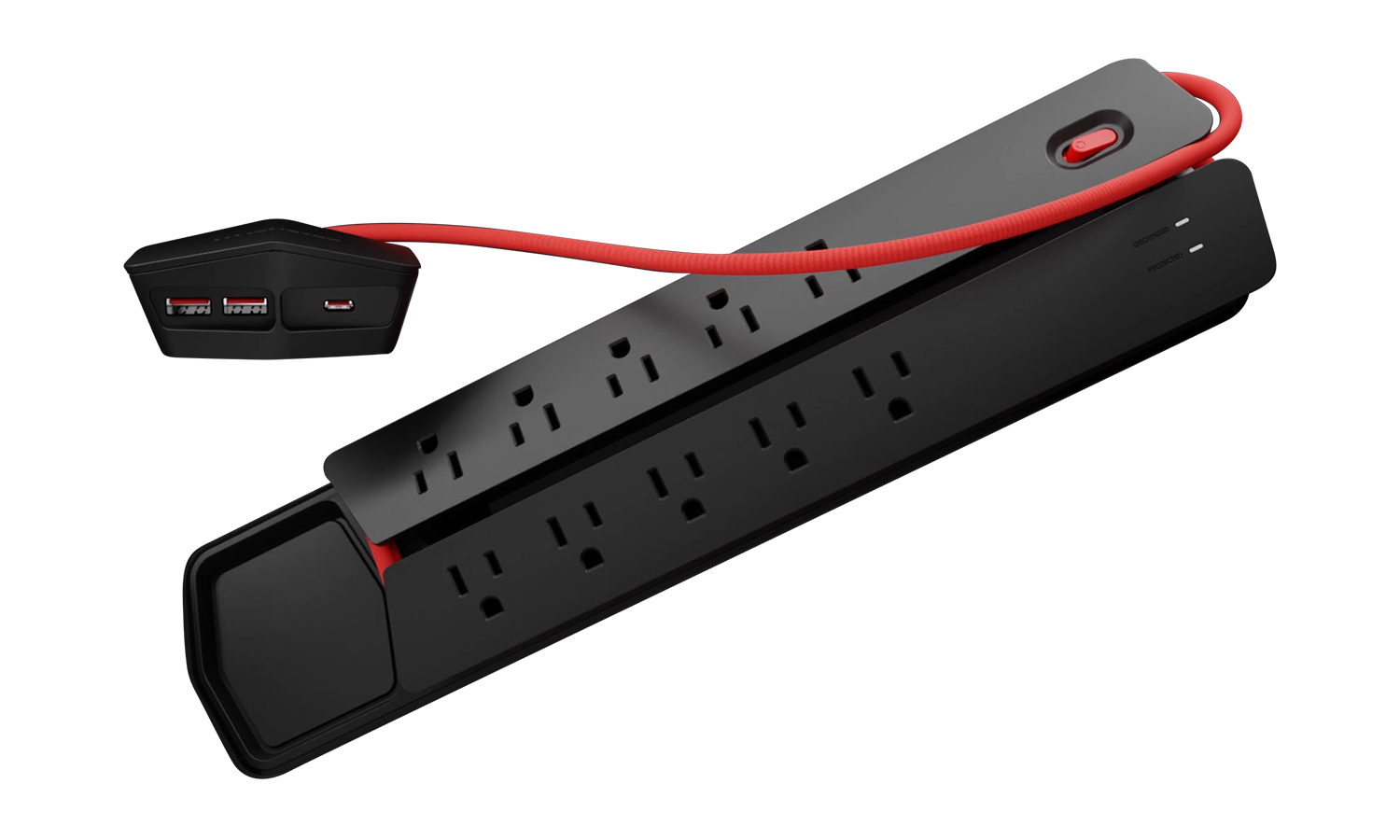 RARE EARTH MAGNET
A rare Earth magnet ensures it will stay securely attached with a flush, built-in look.
TANGLE-FREE, DOUBLE-BRAIDED NYLON CORD
6 foot double-braided, nylon-wrapped cord means you can place your Vertex XL anywhere without bringing down the design of your space.
EXTENDABLE MAGNETIC POWER HUB
3 USB ports in a brilliantly designed power hub that can attach to virtually any surface with the included magnetic plate. Free up valuable space on your desk or add a fast-charging USB-C outlet to an area in your home you never dreamed of having one.
EXTRORDINARY SURGE PROTECTION
5,000 Joules of protection means your devices can survive even the most unpredictable electrical disasters.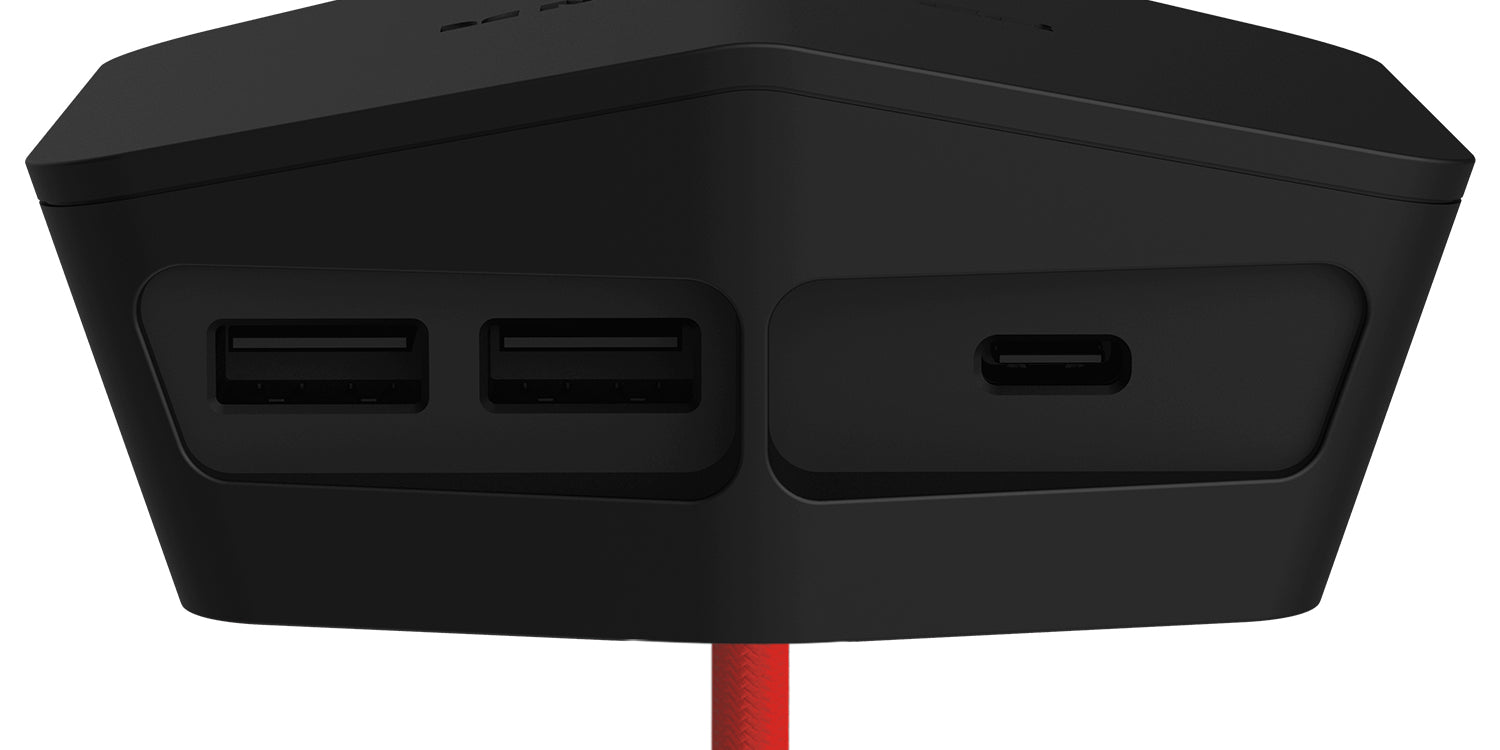 Introducing The Hub
An extendable magnetic USB hub that detaches from Power Center Vertex XL and extends up to six feet. You can snap it to virtually any surface with the included magnetic plate. Its USB-C port is powerful enough to charge your laptop, so you don't need to lug that brick around anymore. It's the perfect complement to any space.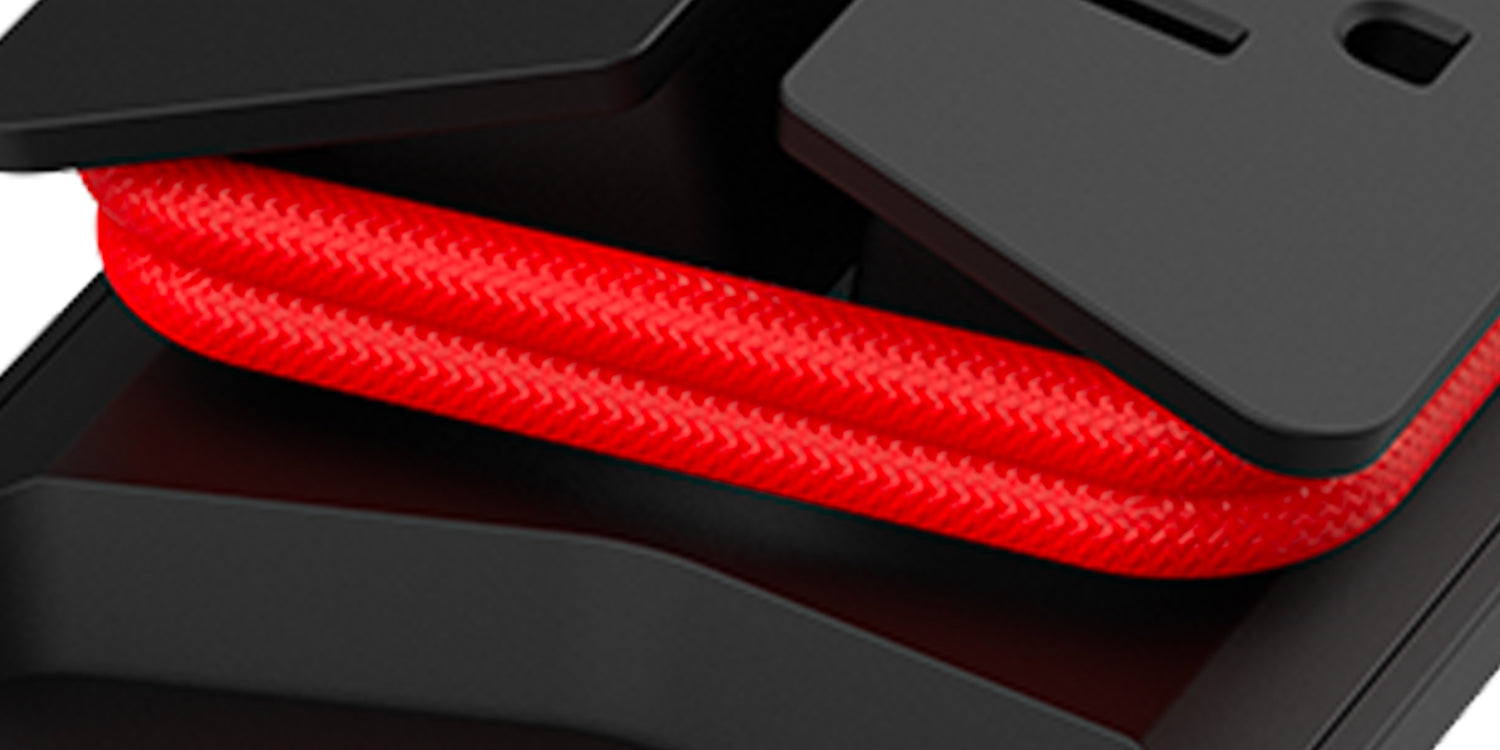 A cord you won't want to cut
Wrapped in a beautifully double-braided nylon fabric, this cord is protected against damage from everyday use, accidental spills, and vacuums. It can't tangle, and its brilliantly colorful sheen adds an element of luxury to any space. For the first time, you may actually enjoy looking at a cable.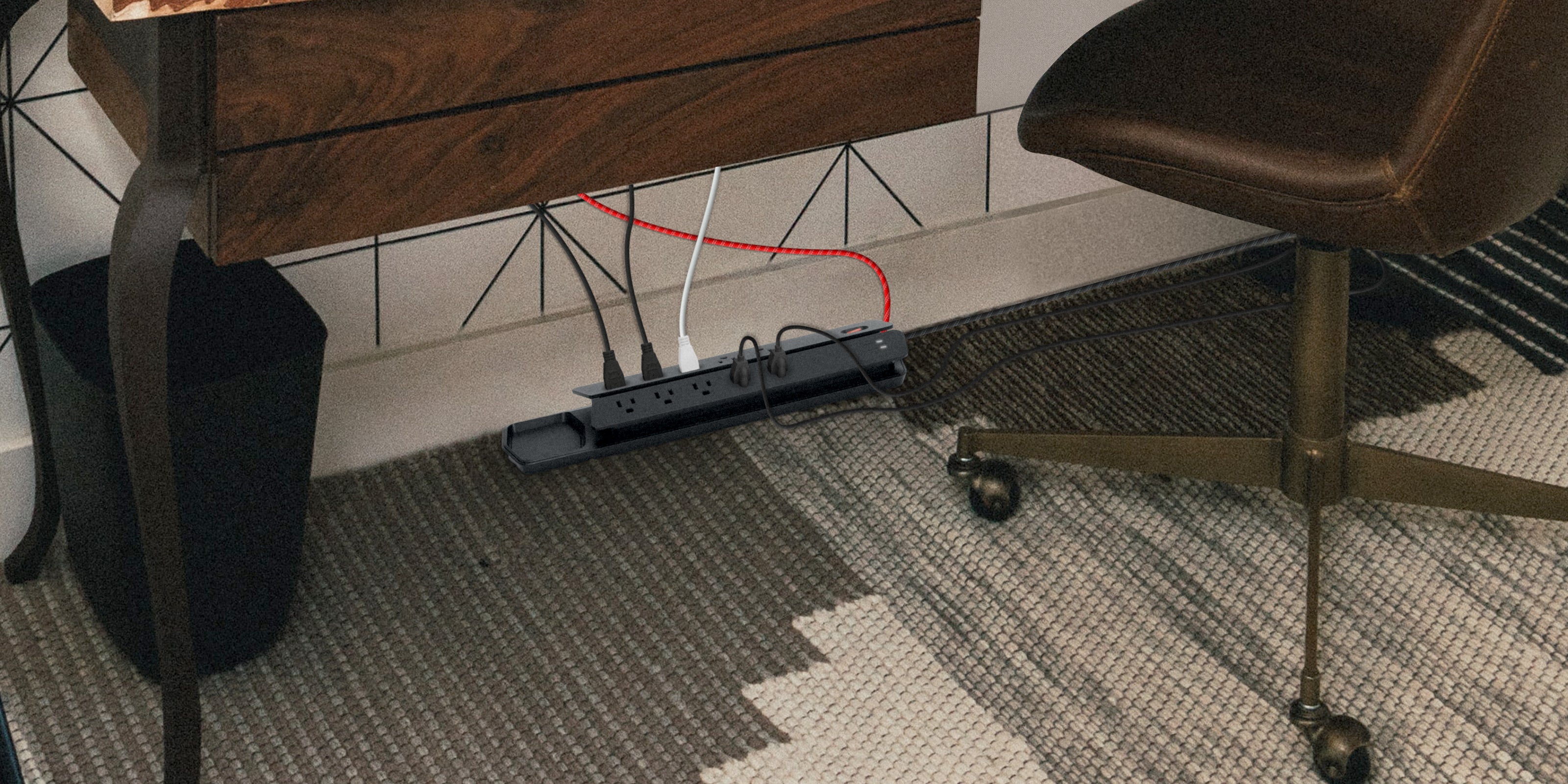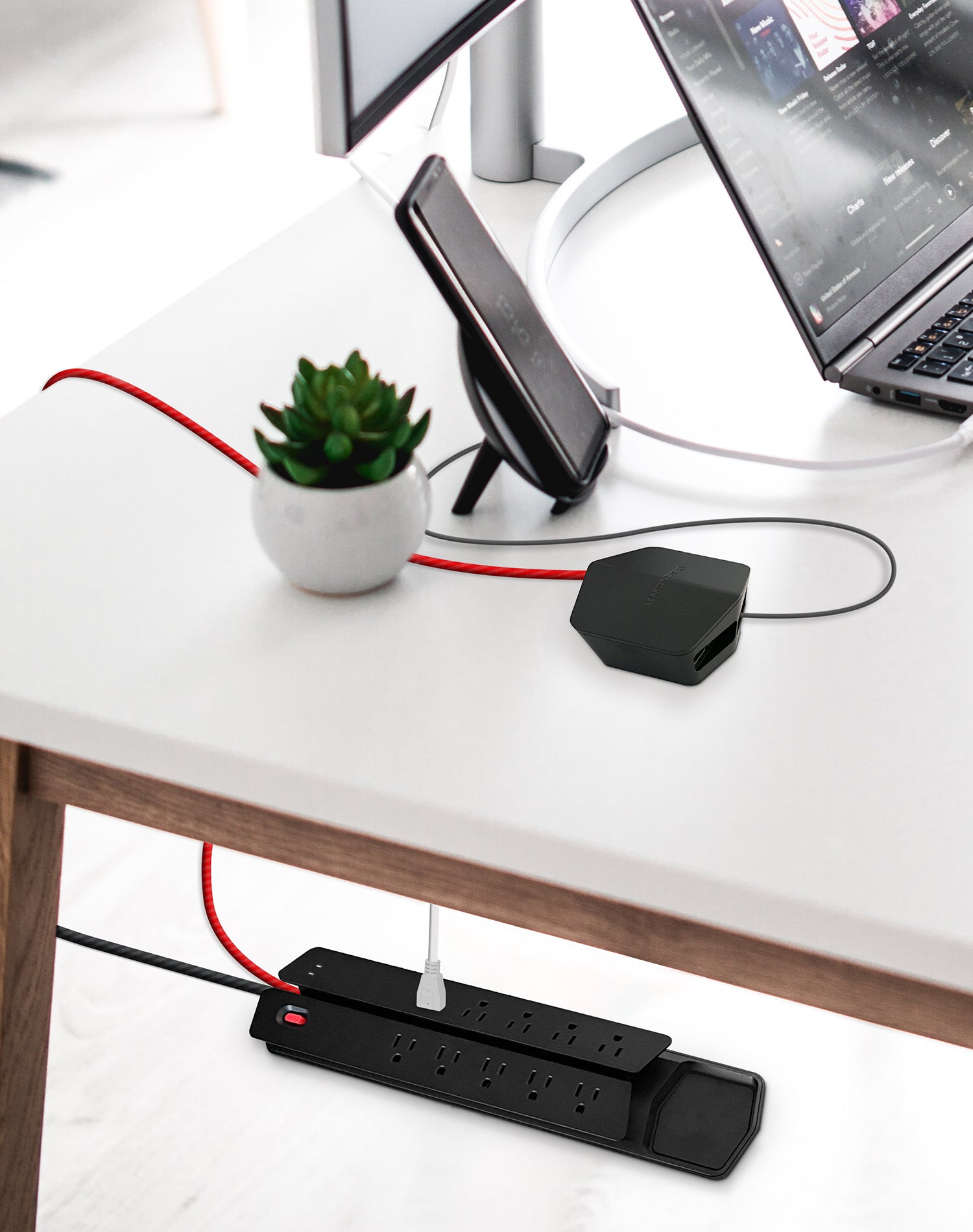 Stay connected. Stay productive.
With 10 grounded AC outlets and the magnetic USB hub, you won't have to worry about swapping out plugs or cables throughout the day. You'll have enough ports to keep the flow going, stay productive, and be creative. Plus, your workspace will look smarter and sleeker, as Power Center Vertex XL fits beautifully into any space.
Cord Length
Total extension 10ft
(6 ft-Cord / 4ft Hub Cord)
Total extension 12ft
(6 ft Cord / 6ft Hub Cord)
Connected Equipment Warranty (CEW)
All original. All Monster.
From LED headset stands to affordable power strips, every product shares Monster's historic reputation for the greatest components, highest quality materials, and industry-leading performance.